Austrian Federal Railways (OEBB) and Siemens Mobility have developed an environmentally friendly train that is a hybrid electric-battery multiple unit: the Cityjet eco. The first runs of the Cityjet eco in real passenger operations have brought valuable insights and give a positive prognosis for the future.
OEBB Cityjet Eco Testing
Between 17 October and 15 November the prototype train with its electro-hybrid battery drive was put through its paces on non-electrified routes in Upper Austria. Carbon-neutral solutions such as the Cityjet eco are ideal for routes that are not yet electrified or where this is not feasible. Atop the train is a battery system that charges via a pantograph on electrified sections. Compared to diesel vehicles, the OEBB Cityjet eco can then cover non-electrified stretches without emissions and, additionally, much more quietly.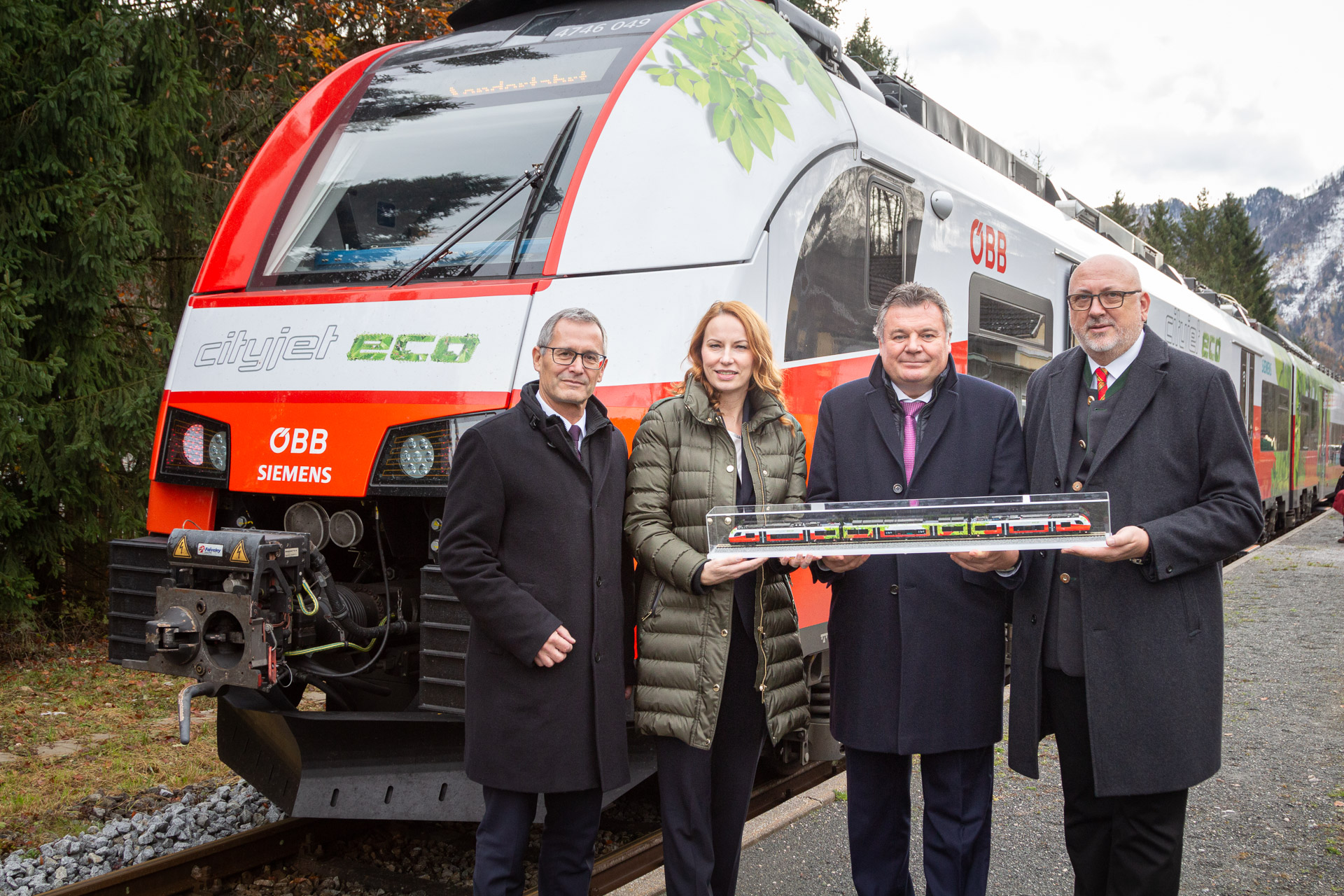 The battery-powered train spent one month in regular passenger service in the Alm Valley, along the Danube and on the Hausruck line. The new technology has proven that the selected routes are workable and that the regular timetable is possible. The energy in the batteries proved sufficient.
"The Cityjet eco is popular with passengers and is good for the environment. The test trip exceeded our expectations. Passengers appreciate the high level of comfort as well as the Cityjet eco's modern appearance."
OEBB already operates Cityjet trains by Siemens Mobility, based on the Desiro platform. It did not take much to convert them and equip them with the new system, allowing the train to travel seamlessly between electrified and non-electrified lines. The innovation is tailor-made for the Austrian rail  network. Around a quarter of the country's railway lines are not yet electrified. That equates to roughly 1,300km. This project has the potential to generate a massive reduction to the remaining greenhouse gas emissions that are still present in Austria's rail transport. Furthermore, the Cityjet eco raises the service level in rural areas to that of the comfortable Cityjet.
The Cityjet Eco was on display at InnoTrans 2018.
Also read: