The inscriptions and pictographs are protected by a scratch-resistant, transparent plastic cover. This ensures consistently good visibility of the pictograph and prevents fading. By selecting a high-quality plastic for the coloured housings, the minimum contrast value required from the EN 16584-1:2017 standard is also met permanently.
The variety of pictographs and the range of housing colours is unique. TSL offers variants for different hand rail diameters as well as for elliptical hand rails for transverse mounting. For horizontally mounted hand rails, primarily on luggage racks, there is a corresponding selection of pictographs in landscape format. Tactile symbols and Braille on the touch surfaces help persons who are visually impaired. A flat variant of the HST is perfectly suited for wall panel mounting.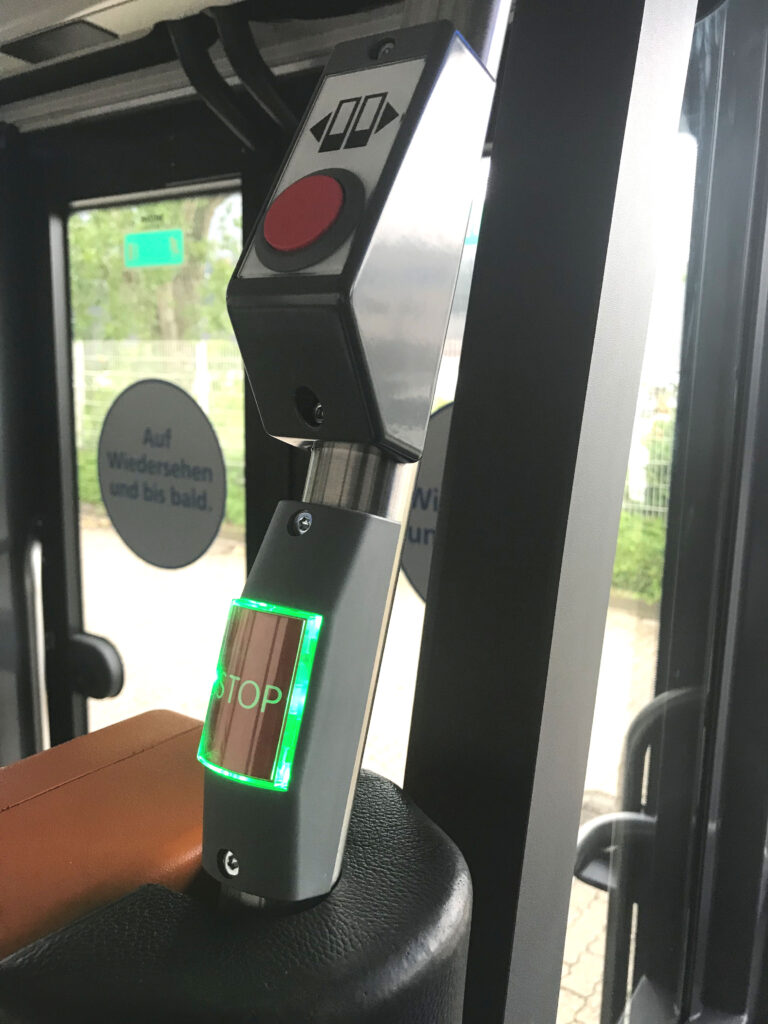 © TSL-ESCHA
Keeping up with the Times through Product Developments
TSL's hand rail buttons have enjoyed great popularity over the past 15 years, as reflected in the more than one million models sold. The fact that TSL was always on the cutting edge thanks to further developments also contributed to this. In 2015, for example, the HST was given an illuminated touch surface. The HSTI makes it easier for persons with reduced mobility to orientate themselves visually and also provides visual feedback with the two-colour illuminated display. In 2018 was the introduction of an additional cover housing as a touch protection. This surrounds the touch surface to prevent accidental contact.
In 2019, TSL brought an innovation: a hand rail button with haptic feedback through vibration. The HSTIV was designed with vibration mechanism for a customer project in Scandinavia. When the passenger presses the touch button, he receives direct feedback from the vibrating touch surface. This TSL solution is currently unique on the market. This additional tactile feedback is intended to offer passengers who are visually impaired more comfort and safety when using buses and trains. There are already many HSTIVs in use in various buses and trams worldwide. And the trend is rising.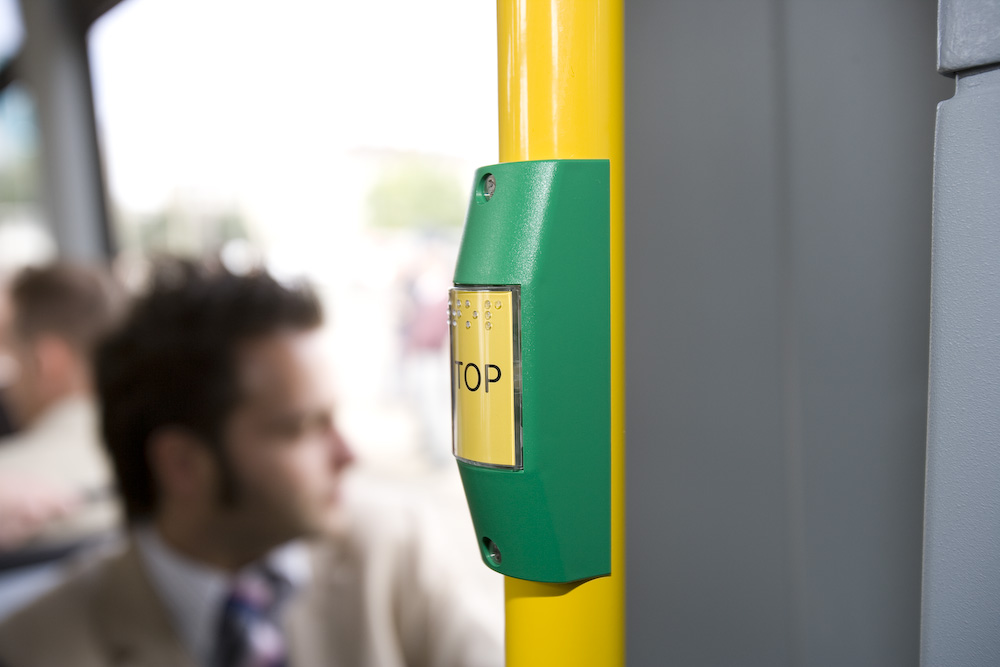 © TSL-ESCHA
Great Potential in the Bus Market
The bus market is growing worldwide. This is also due to the fact that electric and emission-free city buses are on the rise. According to the VDV, around 400 electric buses are in operation in Germany, with another 750 on order. By 2020, there were already 500,000 e-buses on the roads worldwide. By 2040, their share of the global bus fleet will rise to more than 67 percent. At least, that's the forecast in the publication "Electric Vehicle Outlook 2020" by Bloomberg New Energy Finance (BNEF), a global leader in business and financial information and -news. TSL products are in use in vehicles around the world.