The last of Northern's 102 Pacer trains has been removed from service.
Following the Rail Vehicle Accessibility Regulations of 2010, all passenger trains in Britain had to be accessible to disabled people before 1 January 2020. Pacer trains were given until the end of 2020.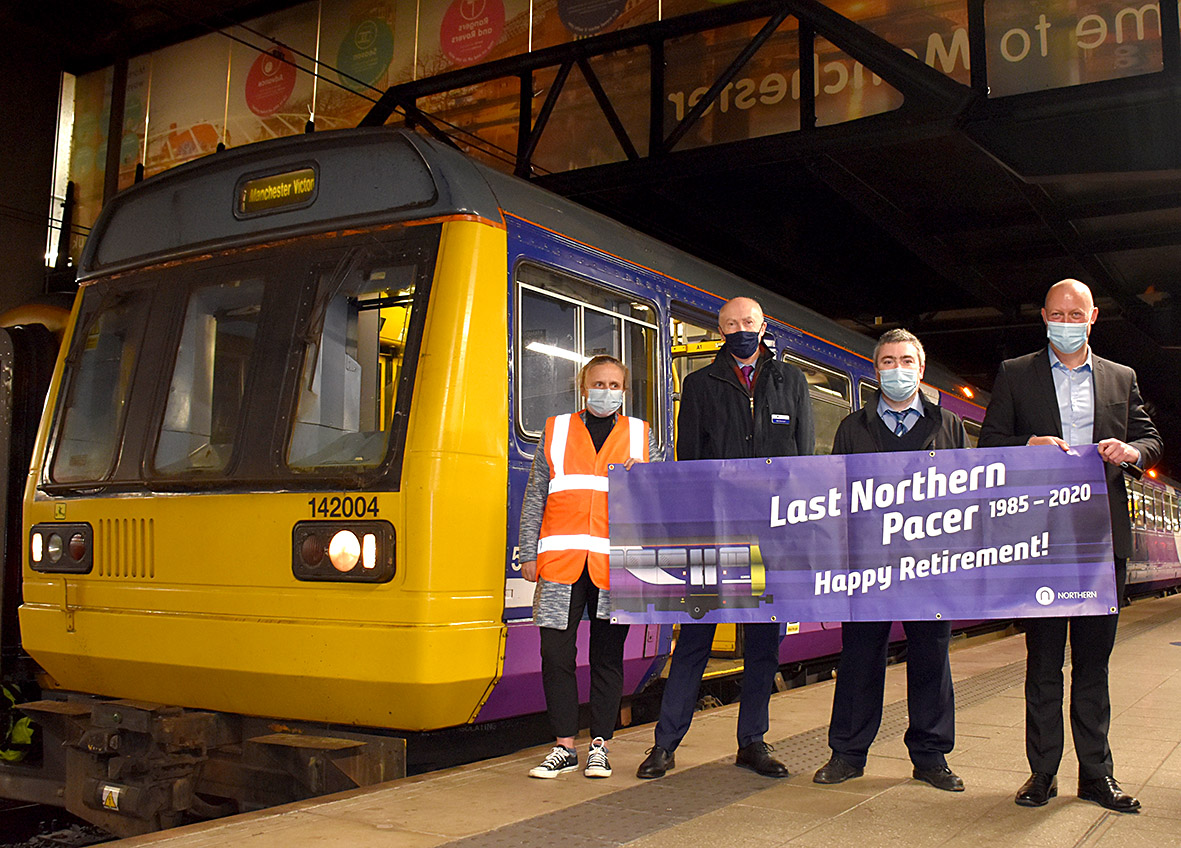 Three train operating companies in Britain were running services using Pacer trains: Northern, Great Western Railway and Transport for Wales. Northern, which had by far the largest fleet of Pacer trains, is the first of the three to have removed all of them from service.
The Class 142 train made its final trip from Kirkby to Manchester Victoria on 27 November 2020. It was in service for more than 35 years and covered three million miles.
Northern took its first Pacer train out of service in August 2019. Since then it has gradually removed its entire fleet while introducing 100 new trains (CAF Civity). These have all the features passengers expect from trains today, such as wifi, air-conditioning, at-seat power and passenger information displays with real-time updates. They also comply with the Rail Vehicle Accessibility Regulation of course and are fully accessible.
Pacer trains have long wheelbase four-wheel underframes instead of  bogies, so that besides not being accessible to all passengers, rides are bumpy in nature and noisy, because of flange squeal on tight curves.