For the maintenance of its latest rail vehicles, the "Société de Transport de Montréal" (STM) (Montreal Transit Corporation) has equipped itself with heavy-duty lifting jacks from Pfaff-silberblau Verkehrstechnik of Kissing/Germany.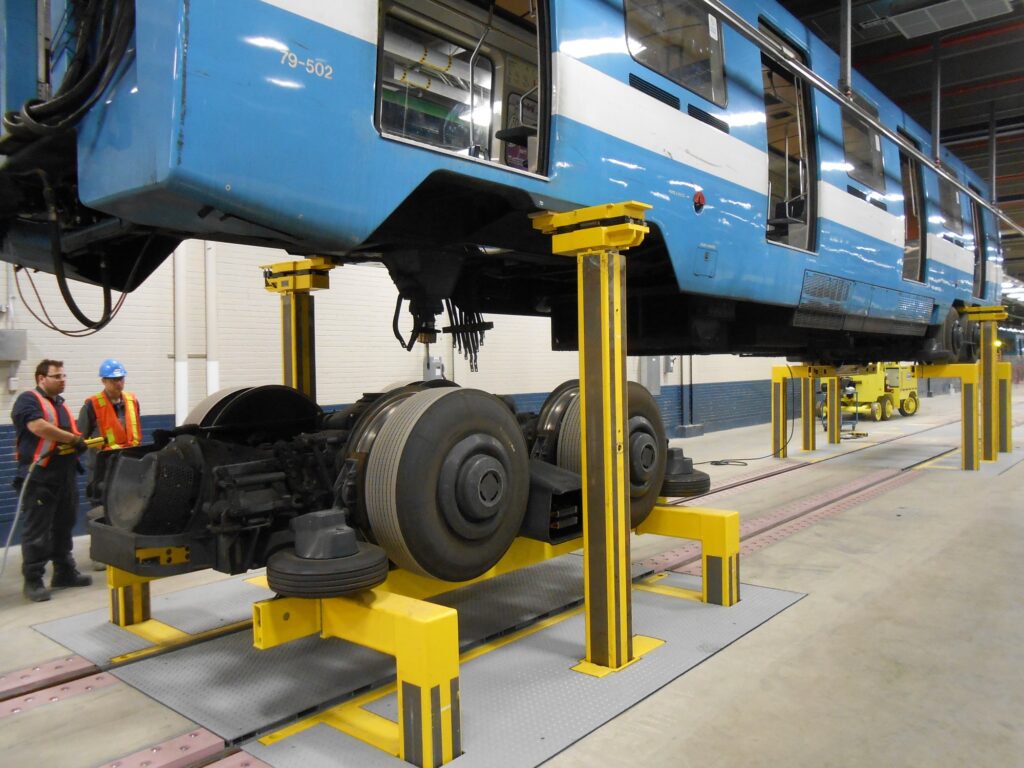 In May 2014, a jacking system from the  German railway technology specialist was installed at the STM Youville depot in  Montreal. The jacking system is 160m long and lifts up a complete train with nine carriages and a total weight of up to 306 tons by 1.7m – and what is more, synchronously with a maximum deviation of just +/- 3mm over the entire length of the train. In the tendering phase for this prestigious project, Pfaff-silberblau staved off rival bids and obtained the contract.
Lifting Technology for Canada's Largest Underground
With some 900,000 passenger trips each day, the metro in Montreal is Canada's most widely used underground. For its new 468 MPM-10 cars, that consist of nine coupled carriages and run on quiet, low-vibration rubber tyres as opposed to steel wheels, it was necessary to upgrade the depot in Youville with the latest lifting technology. To satisfy the stringent rail traffic safety requirements, the bogies of these modern rail vehicles have to be maintained and replaced at regular intervals.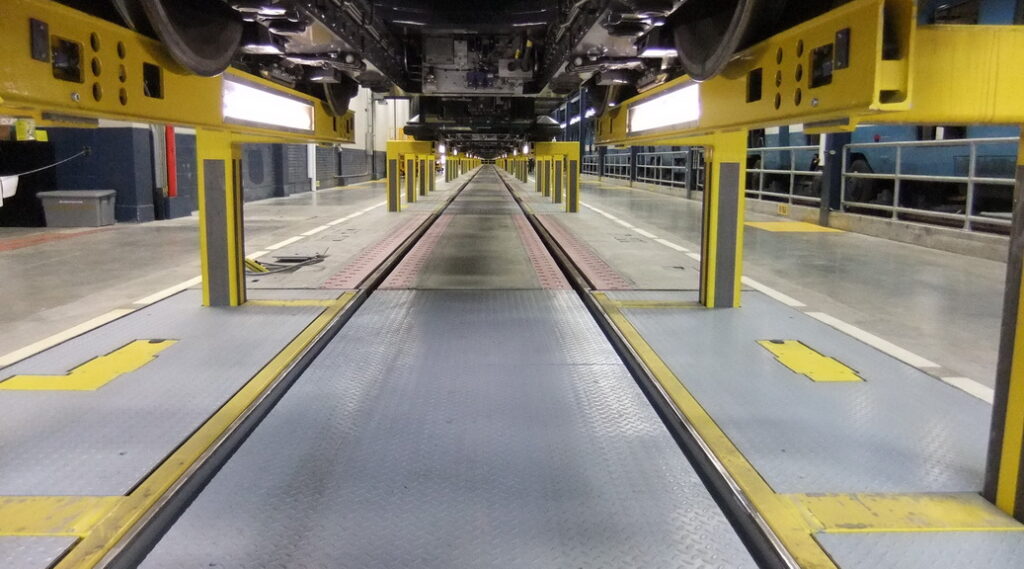 © Pfaff-silberblau Verkehrstechnik
All Safety-Related Standards and Requirements Satisfied
To allow the maintenance to be carried out efficiently, quickly and safely, STM  set out to find the best possible jacking system for its Youville depot by conducting an in-depth selection and tendering procedure.
The awarding of the contract in 2011 was followed by the technical and contractual coordination with the customer along with the design and production of the system. In terms of the design, it was not just a question of satisfying the European standard for vehicle lifting platforms EN1493, but also a matter of observing the North-American welding and electrical standards. Following the factory acceptance test by STM and the production of a prototype, Pfaff-silberblau shipped the system to North America in 18 containers with a total weight of 280 tons.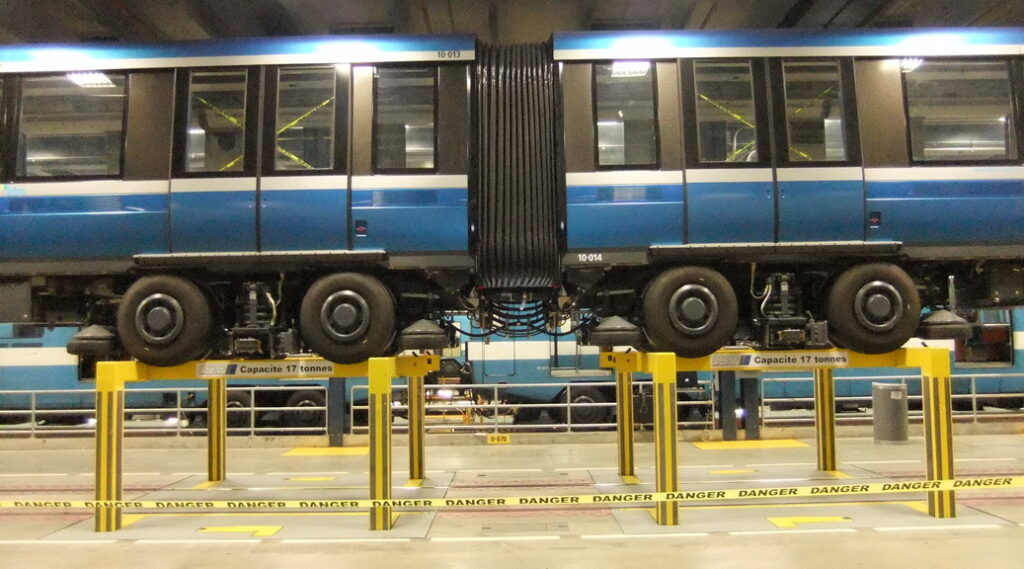 © Pfaff-silberblau Verkehrstechnik
By late 2013, the team of engineers from Kissing (who communicated in French and English with the partners on-site) was ready to commence the installation in  Youville under the strict scrutiny of the Canadian health and safety regulations. True to form, the installation ran smoothly, such that Pfaff-silberblau Verkehrstechnik was able to hand over the jacking system to the Société de  Transport de Montréal and commission it on schedule.
For more information about Pfaff-silberblau Verkehrstechnik and its products, click here.
This article was originally published by Pfaff-silberblau Verkehrstechnik.