Jewers Doors is excited to announce that they will be attending Middle East Rail from 15-16 May 2023.
The show will take place at the Abu Dhabi National Exhibition Centre and will feature over 400 speakers, 3000 exhibitors and 600 VIPs from across the industry.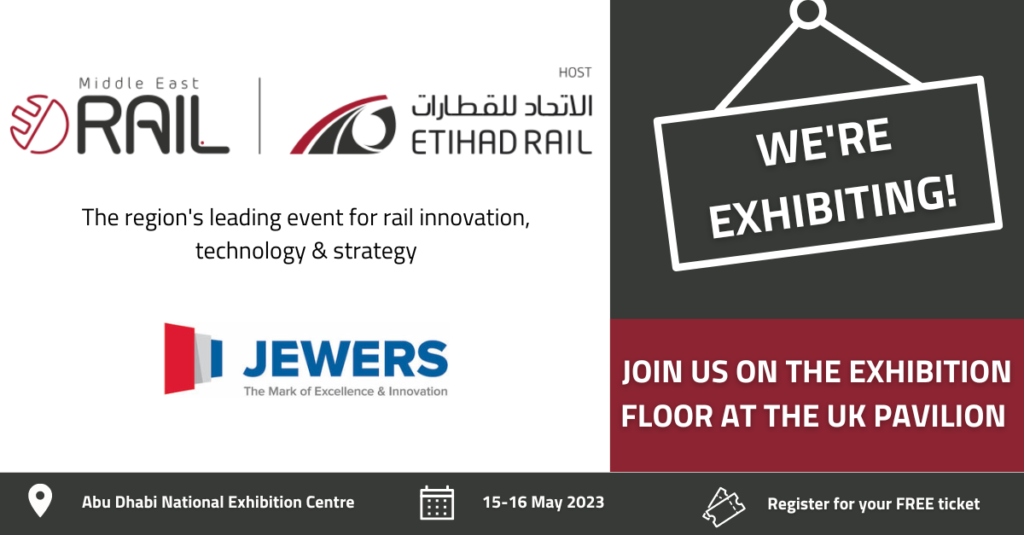 Meet Jewers Doors on the Exhibition Floor at the UK Pavilion.
Register for free entry here.
This article was originally published by Jewers Doors.