Union Pacific: 3D Printing Technology Revolutionises Railroading
While NASA is finding ways to use 3D printing technology to provide necessities for colonising Mars, Union Pacific (UP) is applying the same technology to make locomotive operations safer and more efficient.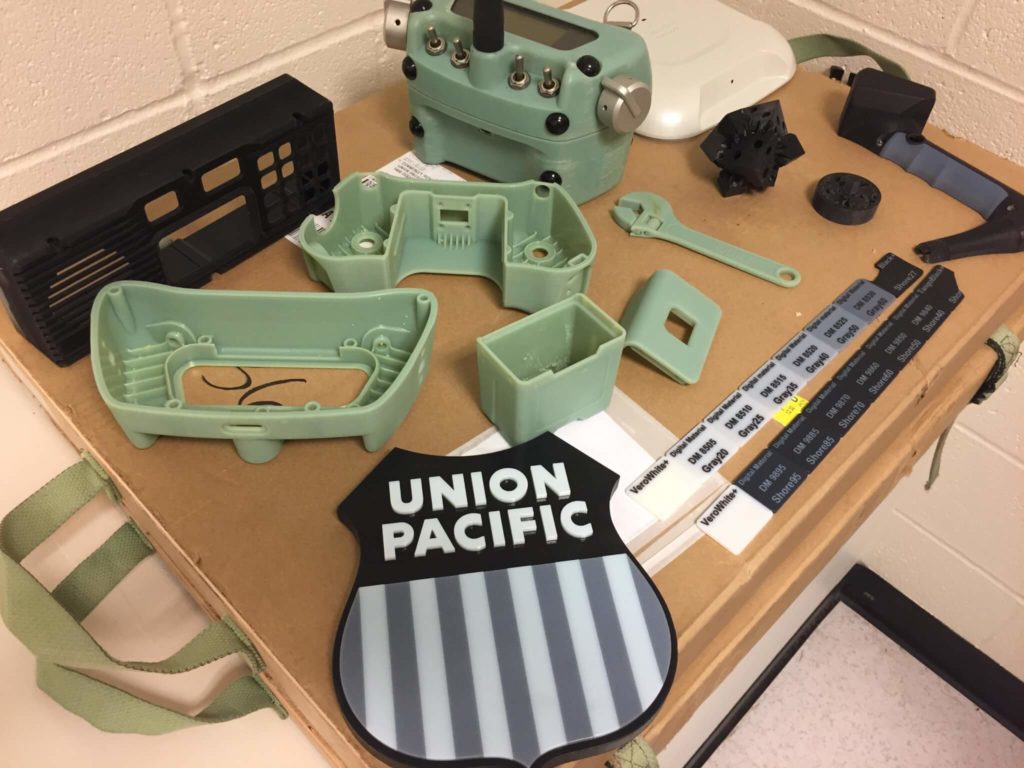 3D Printing Technology for Rail
The railroad's efforts and early successes with 3D printing are outlined in a new Inside Track story published on the company's website.
The article includes perspectives from several employees intimately involved with 3-D printing, including System Engineer Royce Connerley, who explain how the technology enhances turnaround time for models and prototypes:
"Printing 3-D prototypes in-house accelerates our rate of change"

"We can make modifications during multiple iterations without waiting for each version to be returned from an external vendor."

"Early 3-D printed objects were fragile. Today, we're using tougher plastic allowing 3-D printed parts to be dropped or treated like any other piece of equipment. It's critical in a railroading environment."
The feature-length article and photos of materials created with Union Pacific's in-house 3-D printer are available here.
Original article © Union Pacific.
FOR ALL THE LATEST INFORMATION, NEWS, IMAGES, VIDEOS AND ARTICLES ON ALL ASPECTS OF TRAIN COMPONENTS, PLEASE CLICK HERE.