From system start-up to life-long service support: What you can expect from After Sales & Service
Concentrated know-how and comprehensive service: HÜBNER's After Sales & Service for railway vehicles supports its customers throughout the whole life cycle of rail vehicles – with top expertise and years of experience. Our aim: To increase the profitability of rail vehicles and minimize both downtimes and costs for operators.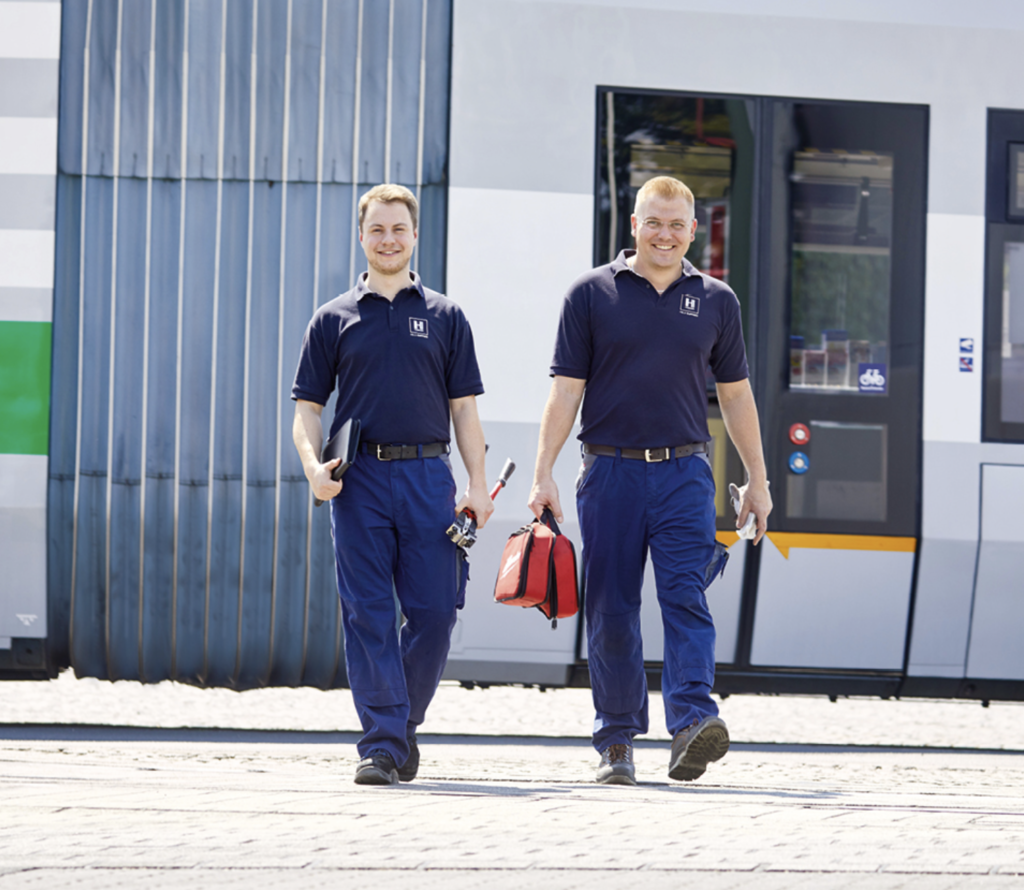 Gangways are some of the most more intensively used components in a railway vehicle. During every kilometer of travel, these systems need to be compensating for the different motions that are constantly occurring between the cars. As a result, gangways typically need to be replaced or refurbished after approximately 15 years of use.
"However, with proactive planning these costs can be substantially reduced. At the same time, the ongoing availability of the transport fleet can be ensured."
From Product Training to Fleet Check
The comprehensive range of services offered by the After Sales and Service division extends from installation training to midlife overhauls and refurbishment solutions to ongoing full-service options. In this way the HÜBNER Service team doesn't only lend a hand during the installation of the gangway systems but is also there for maintenance and servicing needs as well as any smaller repairs and refurbishment activities.
"In recent years we have developed a whole range of tools in this area to be able to offer our customers economical and individually customized maintenance support."
The HÜBNER After Sales & Service division brings together knowledge from Sales and Project Management as well as expertise from Engineering, Field Service and In-house Maintenance.
"This comprehensive mix of skills makes it so that our team can give customers quick and targeted assistance when it's required. It's a guarantee for the quality of the work we deliver, which in turn helps to ensure the availability of our customers' vehicle fleets."
After Sales & Service for Railway Vehicles
This article was originally published by HÜBNER.