Cable management specialist HellermannTyton has added the EC6-8 to its portfolio of fixing ties.
It is the largest EdgeClip cable fastener of its kind on the market and the latest addition to an extensive product family born some twenty years ago.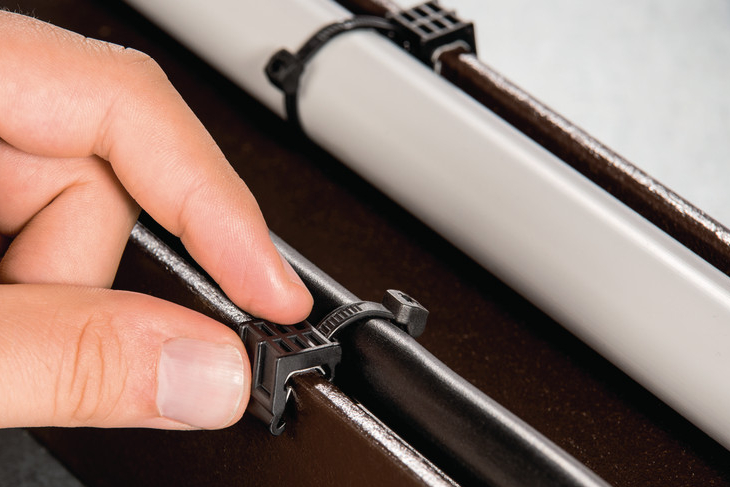 With the volume of train production rising steadily and the amount of wiring in trains increasing, the big challenge for engineers is how to install cables quickly and easily, and hold them securely in place at the lowest possible cost.
"The traditional method for fastening the cable sets in trains is to use welded or riveted metal butts. But this is very labour intensive – for the R&D electrical design team that draw them and for the operators who install them. It also adds weight to the train without any additional structural benefit."
EdgeClips are ideal for securely fastening cable and hoses wherever holes are unavailable, adhesive mounts are not the preferred solution due to vibration, or butts are too labour intensive to install.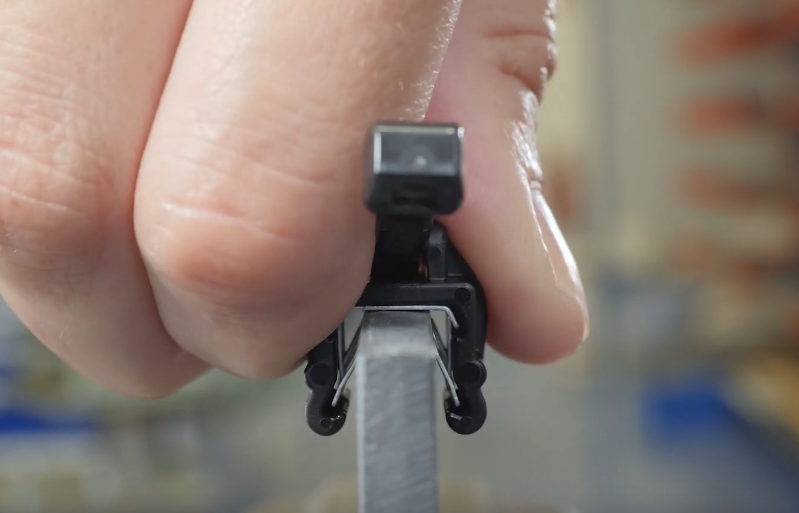 © HellermannTyton
"Designers increasingly face the question of how to route cables once they leave the ducts and trays in the floor or ceiling – for example, around the doors. That's where EdgeClips are really becoming a cost-effective alternative to butts."
Despite its larger size, the EdgeClip EC6-8 is easy to push on by hand without tools. It is supplied pre-assembled with an outside-serrated T50ROS cable tie and can be used to fasten cables and conduits securely on panel edges measuring 6.0 mm to 8.0 mm in thickness.
"We specially developed this large EdgeClip variant to help engineers utilise thicker panel edges in vehicles. The result is greater routing flexibility and increased assembly efficiency."
Technical specs at a glance:
EdgeClip EC 6-8 dimensions (H x L): 19.1 mm x 13.5 mm
Panel dimensions: 6.0 mm – 8.0 mm with minimum height of 10.9 mm
Bundle min/max: 1.0 mm (SD variant for very small bundles) up to 45.0 mm
EdgeClip casing: polyamide 6.6, high impact modified, heat stabilised
Integrated metal clamp: double tempered steel, three-stage chrome VI free coated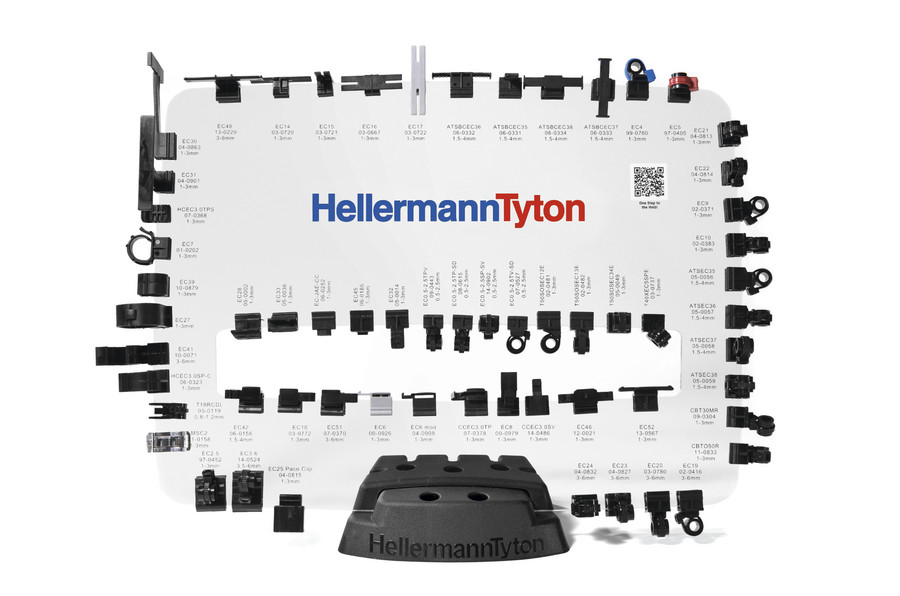 © HellermannTyton
HellermannTyton customers can select from over a hundred different EdgeClip variants. The wide variety reflects the many different combinations of edge sizes, material hardness, routing direction and fastening functionality requirements that customers have.
This article was originally published by HellermannTyton.