Industrial identification: HellermannTyton has launched a range of cable markers that can be installed during and after assembly, without the need for any cable ties.
Cable management industry specialist HellermannTyton has expanded its range of cable identification products with the unique TAGPU LOOP marker.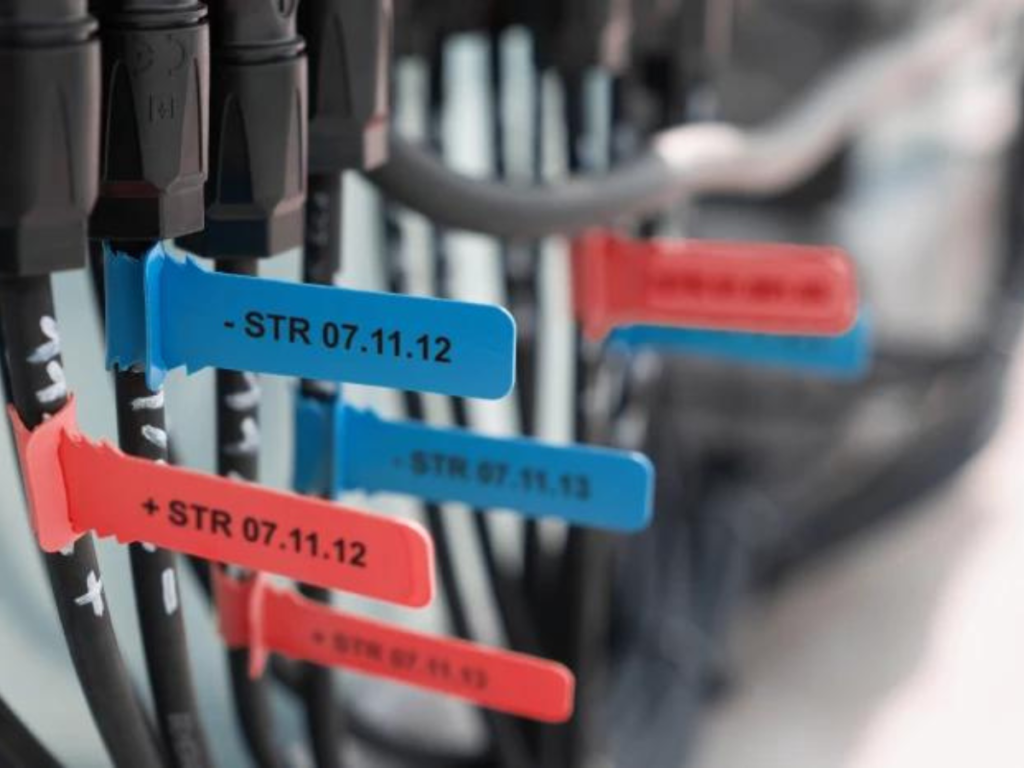 The printable UV-resistant tags can be looped around cables from 2.8 mm to 35 mm in diameter, threaded through itself and locked in one simple step, without the need for any cable ties.
"The design of this robust new marker tag saves our customers application time and money. The specially developed locking mechanism makes it cost-effective and flexible to use. We offer a 12x74 version and a larger size with dimensions from 18 to 124 mm."
The TAGPU LOOP identification tags are designed with outdoor applications in mind. The halogen-free polyurethane (PUR) material is particularly resistant to long-term UV exposure, withstands operating temperatures from -25ºC up to +105 ºC and is tear-proof.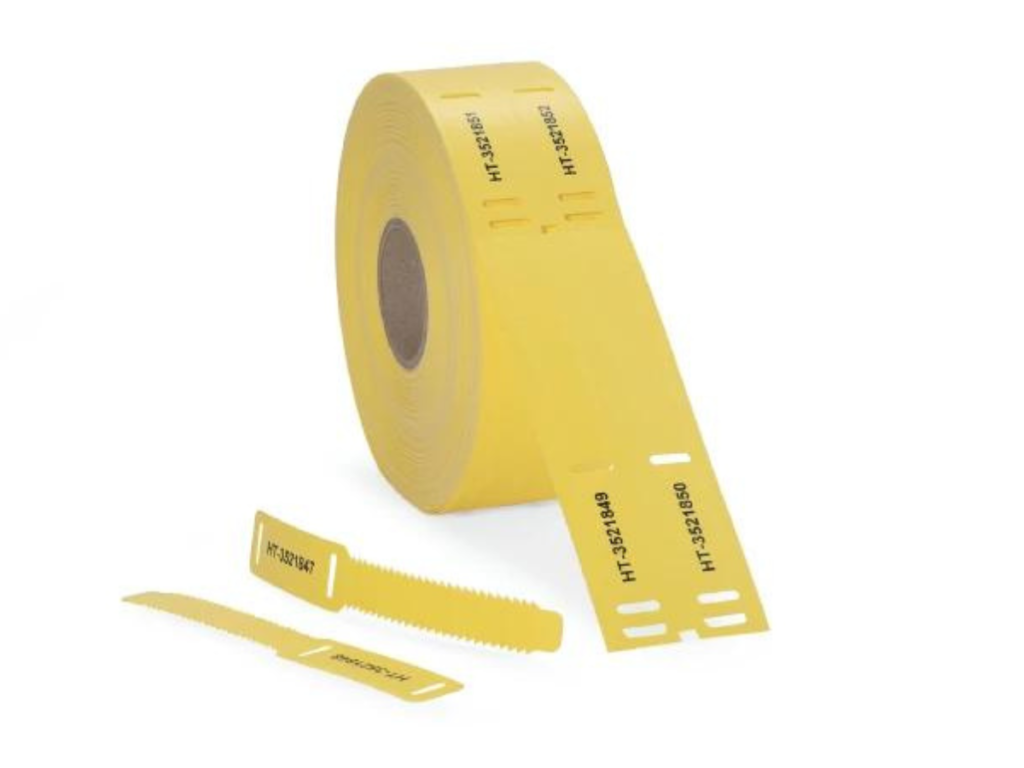 © HellermannTyton
The tags are suitable for all applications requiring clearly differentiable identification, such as photovoltaic inverter installation, cable assembly, panel building, and wherever electrical inspection and maintenance is a priority.
TAGPU LOOP is available in four standard colours (yellow, white, red, and blue) with seven other colours available on request. Delivered on ladder-style reels of 500 tags (300 tags for larger sizes), they can be individually printed on thermal transfer and laser beam printers. The printable area measures a generous 12 mm x 40 mm and 18 mm x 40 mm for larger sizes.
Benefits at a glance:
No cable ties or adhesive required
Tear-proof and resistant to UV
Available in different colours
Saves application cost and time
TAGPU LOOP is available to order from electrical wholesalers. All product details are available here.
See how easy the tags are to apply here in this video.
This article was originally published by HellermannTyton.