Hitachi Rail has signed a long-term partnership agreement with Intermodal Telematics (IMT) to add the company's monitoring sensors to its digital freight service.
This will enable Hitachi to offer a powerful telematics product that uses AI analytics to optimise the efficiency and safety of freight services.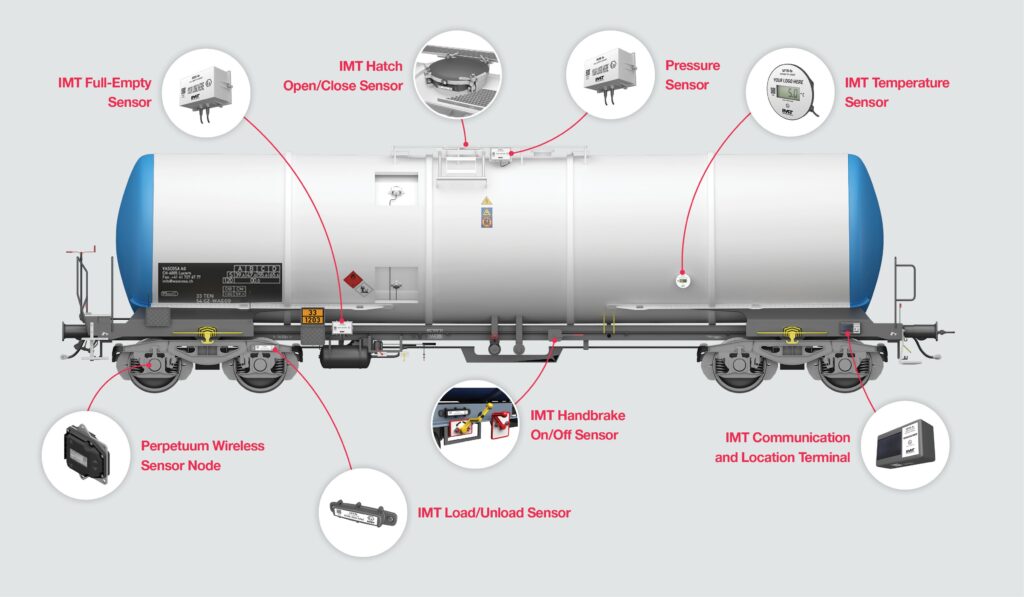 IMT's sensors verify the exact location of the cars, the loading status, the open/closed condition of doors and hatches, the temperature and pressure of the cargo and the health condition of bogies and wheelsets.
The data is sent to the cloud via a solar-powered GPS device, which allows the train and cargo to be monitored in real-time.