Hitachi Rail has signed a long-term partnership agreement with Intermodal Telematics (IMT) to add the company's monitoring sensors to its digital freight service.
This will enable Hitachi to offer a powerful telematics product that uses AI analytics to optimise the efficiency and safety of freight services.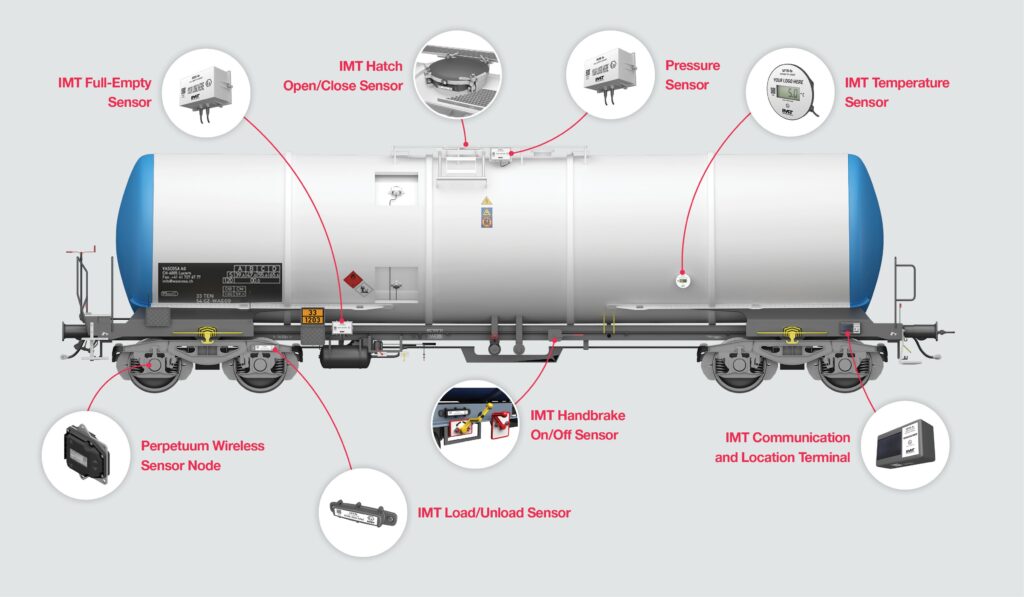 IMT's sensors verify the exact location of the cars, the loading status, the open/closed condition of doors and hatches, the temperature and pressure of the cargo and the health condition of bogies and wheelsets.
The data is sent to the cloud via a solar-powered GPS device, which allows the train and cargo to be monitored in real-time.
"Hitachi Rail is focused on growing its digital offer to develop data-driven solutions to meet our customer's complex challenges.
"This solution will enable operators and maintainers to be aware of vehicles' position and status at all times. This will provide a radical evolution for the freight industry, whose railcars are overwhelmingly without any telematics or monitoring whatsoever."
This partnership complements Hitachi Rail's purchase of Perpetuum last year. The rail technology firm's remote condition monitoring product uncovers emerging damage in train bogies long before it can be identified by other means.
This prevents costly failures and supports predictive maintenance, lengthening the working life of the wheels. When paired with IMT's product, this will enable Hitachi Rail to monitor the bogies in real time.
As part of the agreement, IMT has been given exclusive rights to offer Perpetuum's sensor solution in the freight market, broadening its rail asset and cargo monitoring portfolio.