Hitachi has been chosen to design and build a fleet of N100 express trains for Tobu Railway Company.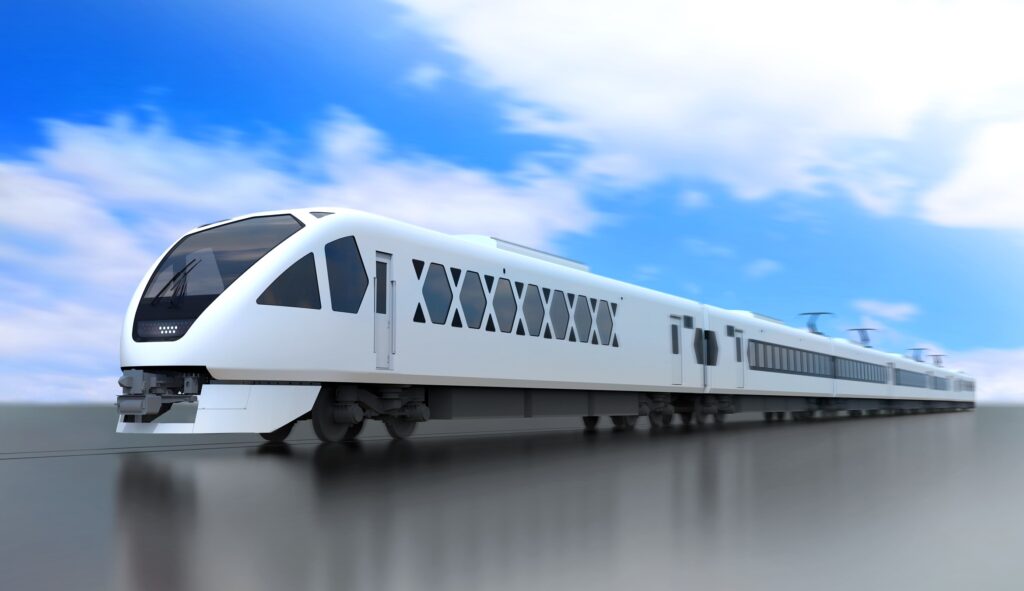 These will be used on Tobu Railway's flagship service between Tokyo and Nikko and Kinugawa, replacing the Spacia 100 series of trains that have been in operation for over 30 years.
Kinugawa, a World Heritage Site and home to the Nikko Toshogu shrine, attracts around 12 million visitors a year. The new express trains will improve the current service between the Japanese capital and the popular tourist destination. The six-car electric multiple units will have 212 seats.
In addition to the large swivel recliner seats and compartment rooms the N100 inherited from the Spacia, the new trains will also include lounge seats and a cafe counter.
The first N100 will go into passenger service in 2023.
"We're proud to design and build Tobu's flagship express trains that will improve the service for the millions of passengers who visit Nikko and Kinugawa every year.
"Hitachi has built more than 500 A-train commuter cars for Tobu Railway. We will work with Tobu to build a fleet of modern trains that are safe, comfortable, and environmentally friendly."