The first phase of a multi-stage transitional timetable for lines previously operated by Abellio has ensured that North Rhine-Westphalian rail passenger transport (SPNV) has continued to function reliably since the operator folded last December.
On all lines, local transport customers have been able to use existing parallel services or new alternatives set up in response to Abellio's demise.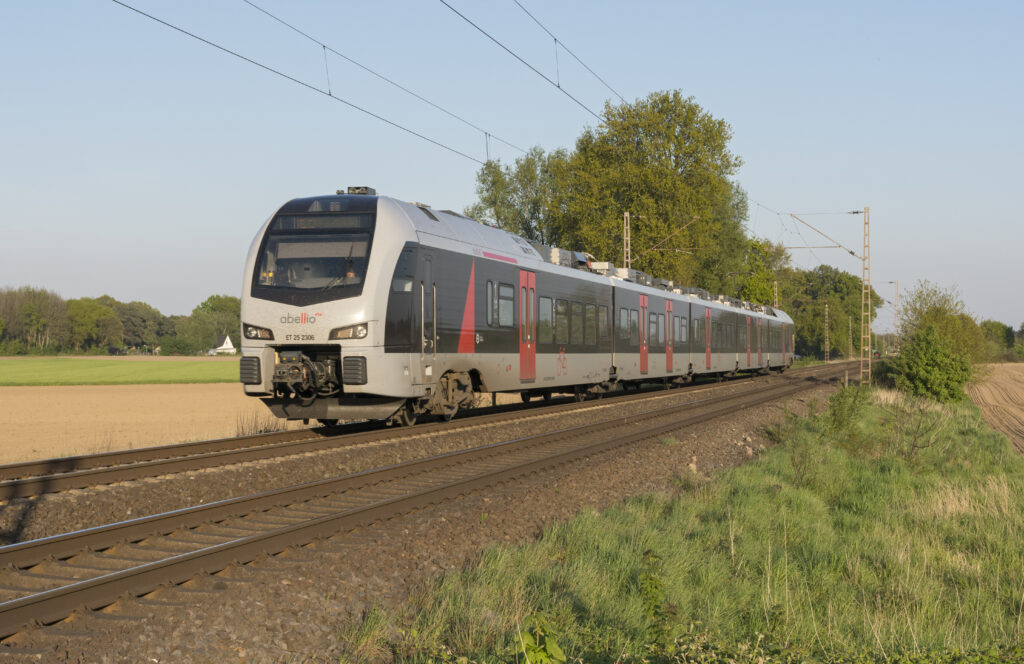 Depending on the line, the transitional timetable has included temporary use of different vehicles, reductions in timetable frequency or rail replacement services.
Since 8 January, express train cars have been running on the RB40 route as a substitute, and since 17 January double-decker trains and express train cars have been used on the RE11 route between Essen and Kassel at two-hour intervals.
There have been deviations from the regular timetable on services including the RB46, S7 and RB35 lines, and the RE49 has not been running since 10 January.
Authorities from North Rhine-Westphalian rail passenger transport (SPNV), transport association Rhein-Ruhr (VRR), Westphalia-Lippe (NWL) and Rhineland (NVR) worked together with the railway companies (EVU) to draw up a transitional table.
This will end on 27 February, when operations will be transferred over to DB Regio, National Express and VIAS Rail. A regular timetable is planned for 28 February onwards.
This transition has been a significant logistical challenge. Around 1,000 Abellio staff have had to be introduced to the three operators taking over the lines and trained in their new jobs.
At the same time, 120 multiple units used by Abellio have had to be prepared for their new requirements in workshops, which has included case conversions and software changes.