GB Railfreight Wins New Contract with B-Logistics
GB Railfreight (GBRf), one of the UK's leading rail freight companies, has won a contract with B Logistics, the Belgian rail freight company, to move kaolin between Belgium and Scotland.
The contract, which started on 3rd January 2017 for 12 months, will see GBRf transport china clay slurry from Antwerp to Scotland. This flow is fondly known as the 'silver bullet' train throughout the rail industry and is a well-established freight service on the network.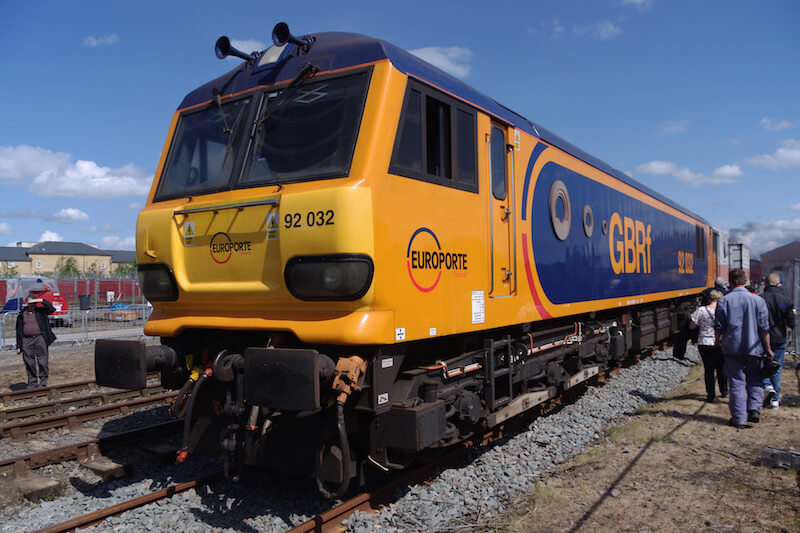 GBRf will be using a mixed traction strategy across their element of the 1000km journey, with its Class 92 electric fleet delivering the train through the Channel Tunnel, running the service as far north as Carlisle, where it will then switch to its Class 66 diesel traction for the leg into Scotland.
John Smith, Managing Director at GB Railfreight says:
"This contract win is a recognition of the outstanding reliability and performance our customers have come to expect. Our first service in this flow arrived four minutes early into the rail terminal and we aim to deliver this level of service through the duration of the contract. We're very pleased to be working with B Logistics to connect Belgium and Britain and deliver Kaolin to the paper mill in Scotland."
GB Railfreight has a fleet of over 130 locomotives and 1,100 wagons, providing a wide range of rail transport solutions and rail services to its customers. Its team of 650 people operates over 1,000 trainloads a week, moving 15% of UK's rail freight.
For the original article, please click here.