French City of Caen Orders 23 Citadis X05 Trams from Alstom
Alstom is to supply, for an amount of approximately 52 million euros, 23 trams to the agglomeration community of Caen la Mer. The trams will be delivered from the summer of 2018 onwards, with entry into commercial service scheduled for September 2019. This first order could be extended, via the exercising of options, to include up to 9 tramsets by 2021. The trams will run on all three of the new lines, replacing the existing trams in reserved lanes.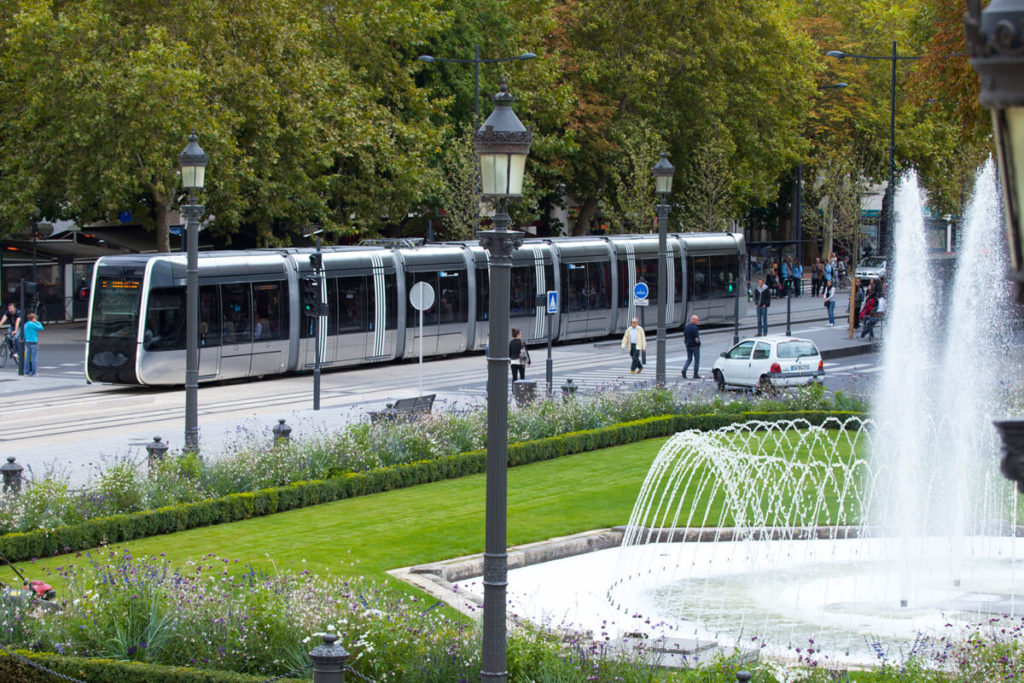 33 metres long, equipped with 6 double doors on each side, the Citadis X05 of Caen la Mer will be able to transport over 210 passengers. It will be equipped with 100% LED lighting and large glass surfaces, and will offer USB recharging sockets, a first in France. It will be highly energy-efficient, and will offer a high level of reliability, thereby guaranteeing an improved alternative to Caen la Mer's existing system. Citadis X05 is the lightest tram of its generation, thus reducing its infrastructural imprint to a maximum. The design, over which discussions have begun today and will be submitted to a vote by inhabitants by the end of the year, will highlight the identity of the region of Normandy. 

The Caen la Mer tram could reach full autonomy in terms of power supply, through its specially designed roof, without using infrastructure that affects the urban environment. 

Jean-Baptiste Eyméoud, President of Alstom France, said:
"I am very proud that the agglomeration community of Caen la Mer has chosen Alstom. The trams of the Citadis range, which have been adopted by 55 cities worldwide, combine tried-and-tested technology with ease of modularity to offer reliability, comfort and customisation."
Please click here for the original article.