Our team have successfully commissioned a turnkey Depot Control System at the Siemens Traincare Facility located in Ardwick, Manchester.
The system is designed to control depot movements on the 4 new sidings installed by our client, C Spencer, in conjunction with Kilburn Consulting.
This is a great example of the collaborative approach we take with all of our projects. We aim to deliver the end user a tailored system to meet their needs, rather than an "off-the-shelf" standard system. Where safety is concerned, design and adaptability are key features of your chosen system, and supplier.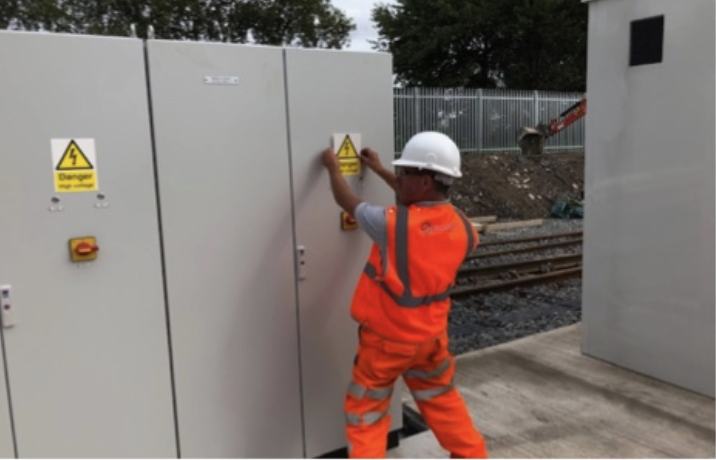 Our Depot Control Systems are a cost-effective alternative to the Locally Operated Points System  (LOPS) or depot points Control Systems. Using proven Aspects, Route Indicators,Points Machines, train detection methods and SIL2 rated PLC hardware/software we will develop a scheme, working with approved signalling contractors, to suit any depot.
Typical DCS Interfaces:
SCADA with flexible operator design
Depot protection interlocking
Points interlocking
Remote diagnostics
Route Indicators
NR Interlocking
RFID Authorisation for points operation or any other safety critical operations
3P Signalling interface
More about FirstClass Safety & Control
At FirstClass Safety & Control Ltd (FCSC) rail depot safety is the core of our business. We are focused on supplying bespoke affordable Depot Protection Systems (DPS) and Depot Control Systems (DCS) that are adaptable to meet an individual depot's requirements. Our mission is to provide the worldwide rail industry with the safest solutions on the market which is why we go the extra step to provide Safety Systems with a Safety Integrity Level (SIL). To show our commitment to the industry we achieved the maximum 4* RISQS Accreditation first year. By using the latest technologies, a comprehensive range of components and a wealth of knowledge from a range of industries this enables us to develop custom-made systems and bring a fresh open-minded approach to our solutions and to the industry.
For more information visit firstclass-safety-control.co.uk