Eurostar Offers Third Direct Rail Service from London to Amsterdam
Since April 2018 Eurostar has offered passengers direct rail services from London to Amsterdam via Rotterdam. This service has been running twice daily. Now, due to the popularity of the service, Eurostar will start a third daily direct service to the Dutch capital.
The third direct rail service will begin on 11 June 2019. However, passengers can purchase tickets as of today. Prices will start at 35 GBP one way.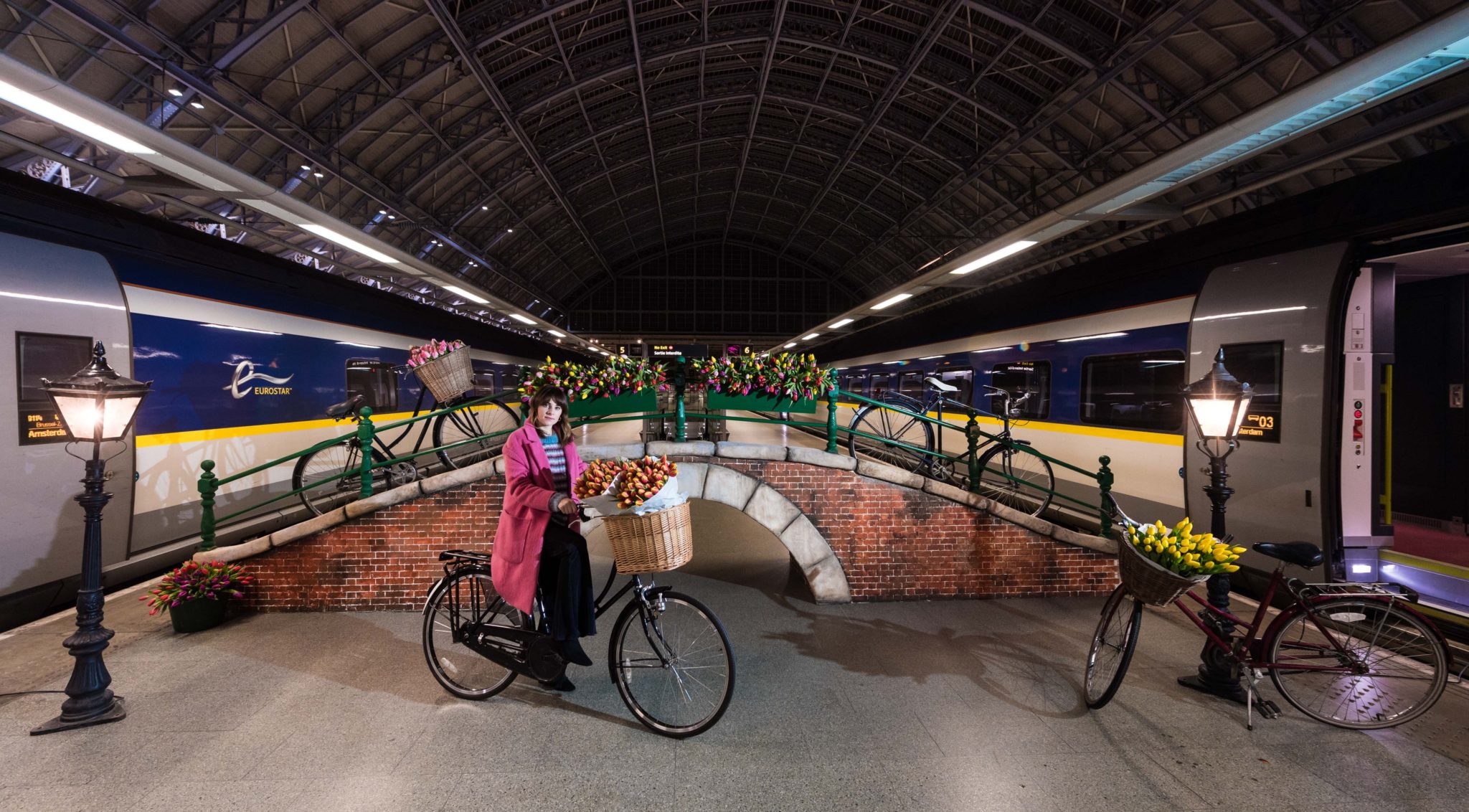 Eurostar says it wants to provide a competitively priced service between the United Kingdom and mainland Europe that is an environmentally friendly alternative to flying. According to Eurostar calculations, travelling to Amsterdam via high-speed rail means the carbon impact of each passenger is 80 percent lower (compared to air travel). Furthermore, this third service means Eurostar's capacity will rise to the equivalent of twelve flights per day. Eurostar bases this calculation on each e320 train carrying 450 people to and from Amsterdam, compared to an A320 plane carrying 220 passengers.
Journey times between London and Rotterdam start at just 3 hrs 13 minutes. The travel time to Amsterdam, meanwhile, starts at 3 hrs 52 minutes.
Benefits of Rail Travel over Flying between London and Amsterdam
Flight times between London and Amsterdam are around one hour. Eurostar travellers, however, can check in just 30 minutes before departure. The departure and arrival stations are also much more centrally located than the relevant airports. Consequently, actual travel times will not vary greatly. Further benefits of taking the train include the generous luggage allowance (without the need for lengthy waits at baggage reclaim belts), access to power sockets, wifi and overall more space.
Mike Cooper, Chief Executive, Eurostar, said:
"Our new route to the Netherlands has been met with strong demand from our customers, who increasingly value the ease, comfort and seamless experience of high-speed rail. A third train each day will boost capacity whilst offering more choice and flexibility to travellers connecting between these European cities."
Eurostar does not currently run direct services in the other direction, i.e. from Amsterdam to London. This is because the British and Dutch governments have to come to an agreement about passport checks in the Netherlands. In effect, this means passengers currently have to change in Brussels. However, Eurostar is confident a resolution to this issue will be in place by the end of 2019.