On June 12, 2020, the Federal Office of Transport (BAV) granted BÄR Bahnsicherung Type Approval for its EUROLOCKING electronic interlocking system.
The approval is an important milestone after several years of development.
The idea of developing our own electronic interlocking system, which was proposed in November 2014, was realized six months later. After the start of the development project in April 2015, the Bellevue station of the Chemins de fer du Jura (CJ) was put into operation after only three years. One year later, further start-ups followed for Transports Publics Fribourgeois (TPF) at the Montbovon, Châtel-St-Denis and Palézieux stations. At the time the type approval was granted, the systems already achieved a total operating time of 31,488 hours.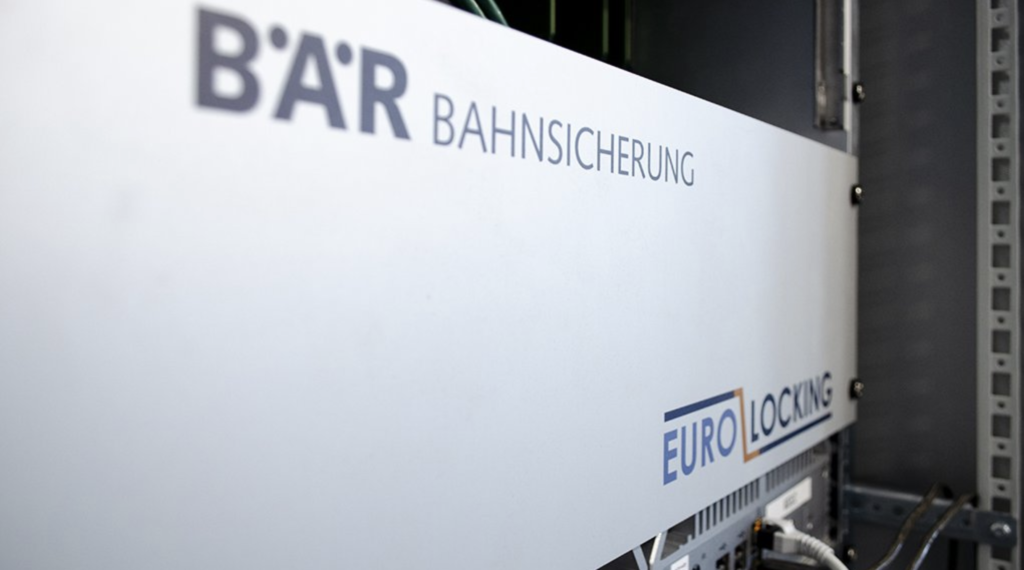 In addition to the railway companies CJ and TPF, we were able to convince other customers in French-speaking Switzerland of the merits of our signal box. MVR, MBC and transN also rely on the functionality of EUROLOCKING for their projects.
With the type approval from the BAV, we have reached an important milestone and we are looking forward to attracting and acquiring further railway operators for EUROLOCKING in the future.