On 26 June 2022, the 12th EUROLOCKING was put into service at Gruyères station on the Fribourg Public Transport Company (TPF) network.
The 12th EUROLOCKING was put into service on 26 June and controls the installations of the brand new Gruyères station. The future crossing station has two main tracks and a siding.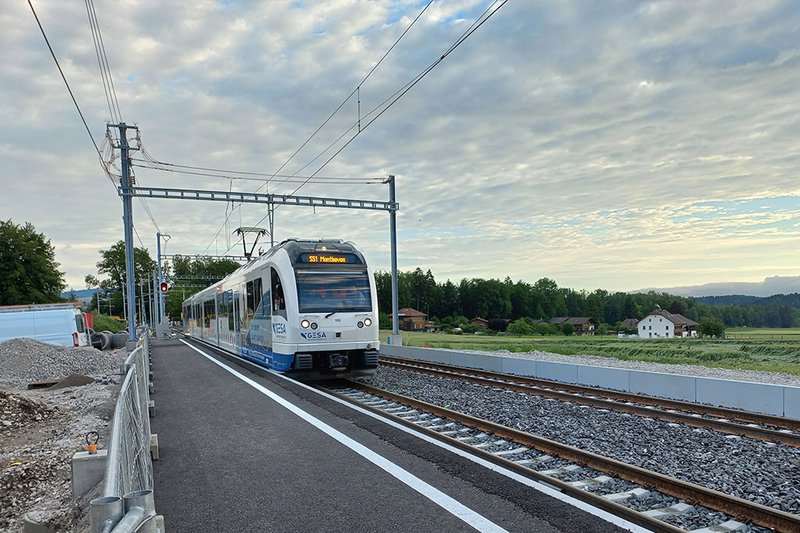 Three points and six main signals now make it possible to safely regulate train traffic. The old track blocks have also been replaced and provide the connection to the neighbouring stations; Villars-sous-Mont on one side and Bulle on the other. The shunting lanes in the station are safe-guarded by seven Dwarf signals.
The Gruyères facility is technically a satellite of Villars-sous-Mont, where the core of the system is located. All signals are now equipped with continuous speed monitoring. With this commissioning, the entire Bulle-Montbovon line is controlled with the EUROLOCKING system and monitored by the ZBMS.
This article was originally published by BÄR Bahnsicherung AG.