Eltek Signs Frame Agreement with Swedish Transport Administration for Rail Power Systems
Eltek today announced it has finalised an agreement with the Swedish Transport Administration to extend a frame contract on power solutions for its nationwide rail system. The frame agreement includes the company's innovative Rectiverter and other power supply systems for telecoms, signalling and other applications. The Swedish Transport Administration is responsible for long-term infrastructure planning for road, rail, shipping and aviation transportation.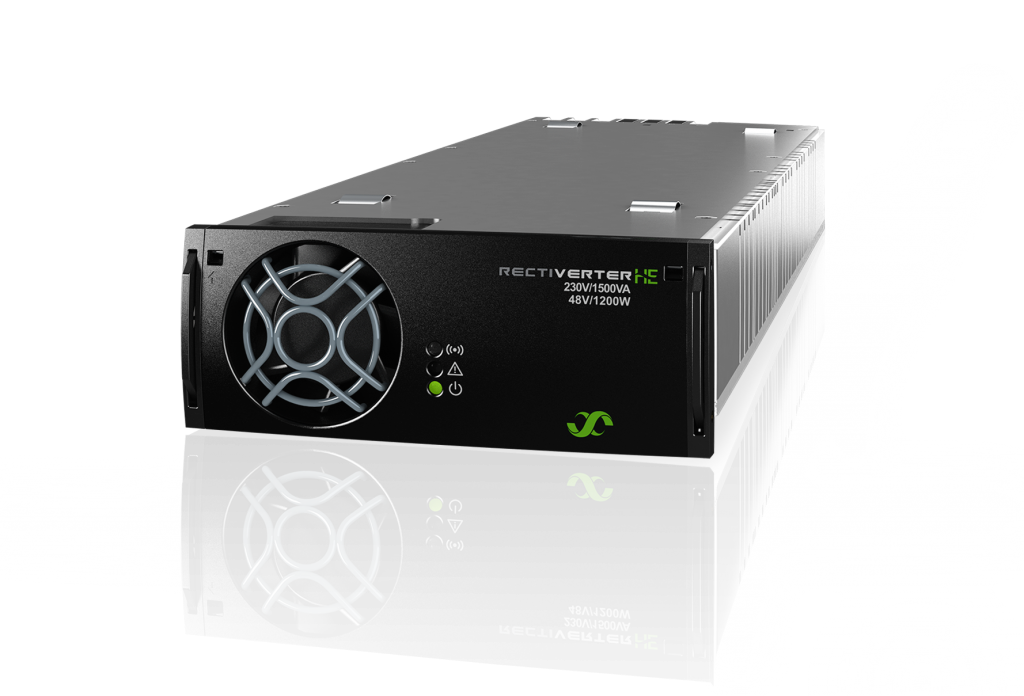 The Eltek Rectiverter
The Eltek Rectiverter is a first-of-its-kind power conversion module that combines the functions of a rectifier, an inverter and a static transfer switch into a single module. The Rectiverter has three ports – one AC input, one AC output and one bidirectional DC input and output port.
In rail applications, a Rectiverter system significantly reduces complexity and increases monitoring, control and reliability of AC and DC powered rail equipment. One key application is at level crossings, where the Rectiverter can provide the long back-up power capability required. A single Rectiverter can replace three or four systems that were previously required to provide AC and DC power and recharge back up batteries.
Mathias Lang, of Eltek, said:
"The rail industry puts a very high premium on safety and the Rectiverter contributes to this goal by increasing the reliability and functionality of connected systems."

"We appreciate the opportunity to work together with Swedish Transport Administration as they are also striving for future proof and innovative solutions."
Eltek will also display its smart power solutions for rail infrastructure, including its ground breaking Rectiverter, at Innotrans 2016, the world's largest transportation trade fair.
Eltek solutions will be found in hall 17 stand 104 at the event, which takes place from Sept. 20-23 at Messe Berlin. The event attracts more than 2,700 exhibitors and more than 130,000 visitors from nearly 150 countries.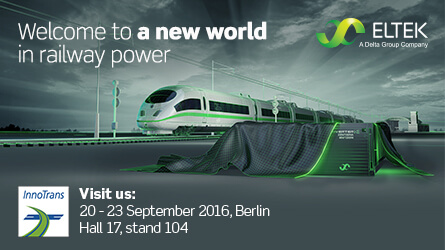 Rectiverter solutions are available now in Europe and the production ramp-up is ongoing. For more information, visit Eltek.