Over the Christmas break, King's Cross station was closed for six days to allow a major part of the East Coast Upgrade to go ahead.
For the first time since the tracks were laid in the 1970s, all four tracks into King's Cross were lifted so that the Camden Sewer, which runs beneath them, could be diverted, rebuilt and strengthened. After this engineering challenge, the tracks into the station had to be relaid.
The Camden Sewer carries 3,200 litres of water per second. The teams working on the project also had to remove 850 tons of spoil from the sewer.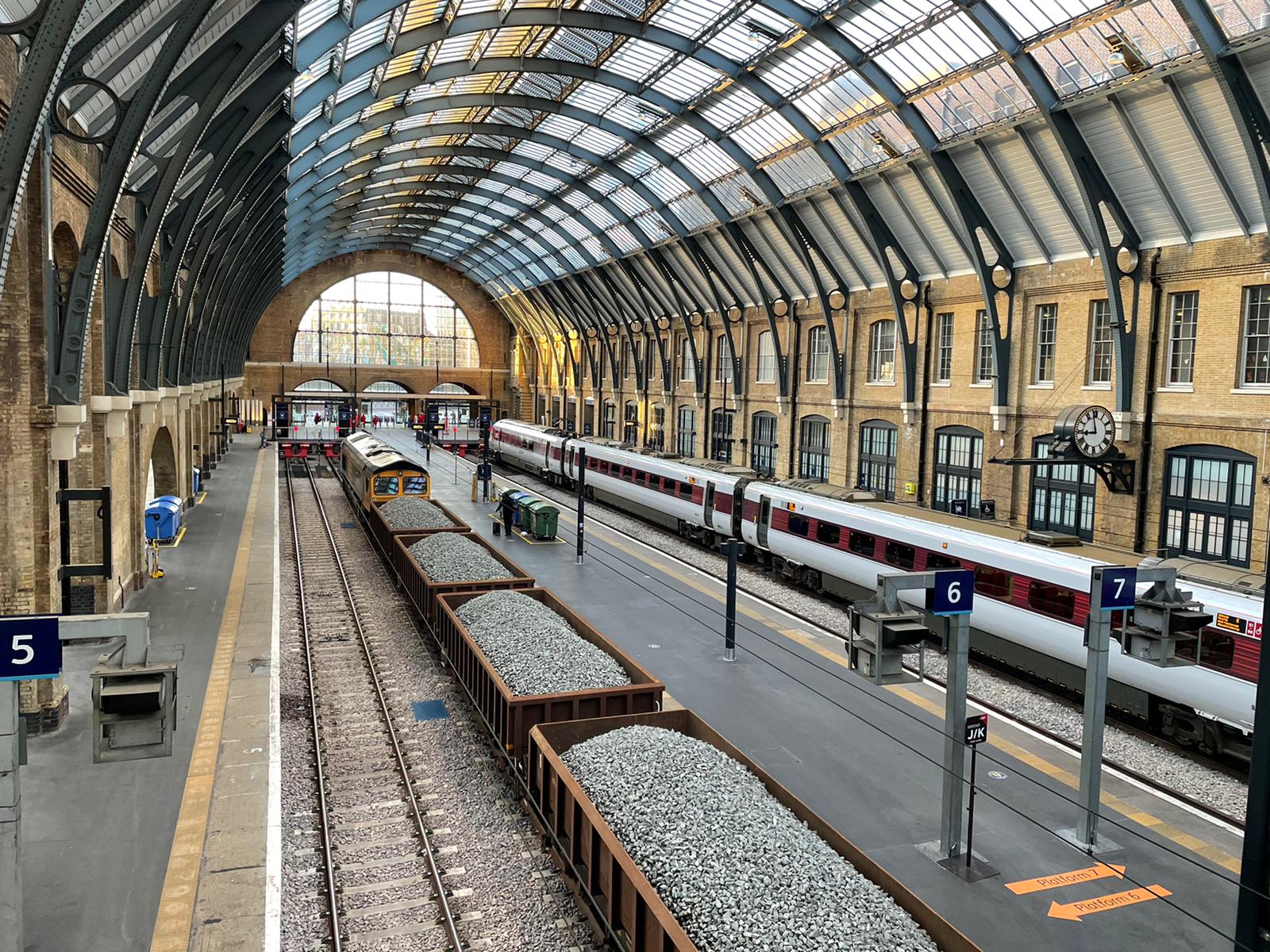 During the closure, work also took place to install new overhead line equipment, renew some of the tracks around the station and fit more than 100 new pieces of signalling equipment. Network Rail is investing a total of 1.2 billion GBP in the East Coast Upgrade.
"This was an incredible, industry-leading piece of work by Network Rail engineers and our suppliers.
"Digging out and rebuilding a major sewer would have been a complex engineering challenge at any time, even without all the additional problems of working during the pandemic. But it was delivered without a hitch and without causing any extra disruption for passengers.
"I'd like to thank passengers for bearing with us while we completed the work – it will help us deliver a better and more reliable railway for you in the future."
The next stage of the upgrade will see the ongoing construction of a new section of railway at Werrington, north of Peterborough. This work will take place 16–24 January. During these nine days, there will be limited services on the East Coast Main Line between Grantham and Peterborough.