Over the Christmas break, King's Cross station was closed for six days to allow a major part of the East Coast Upgrade to go ahead.
For the first time since the tracks were laid in the 1970s, all four tracks into King's Cross were lifted so that the Camden Sewer, which runs beneath them, could be diverted, rebuilt and strengthened. After this engineering challenge, the tracks into the station had to be relaid.
The Camden Sewer carries 3,200 litres of water per second. The teams working on the project also had to remove 850 tons of spoil from the sewer.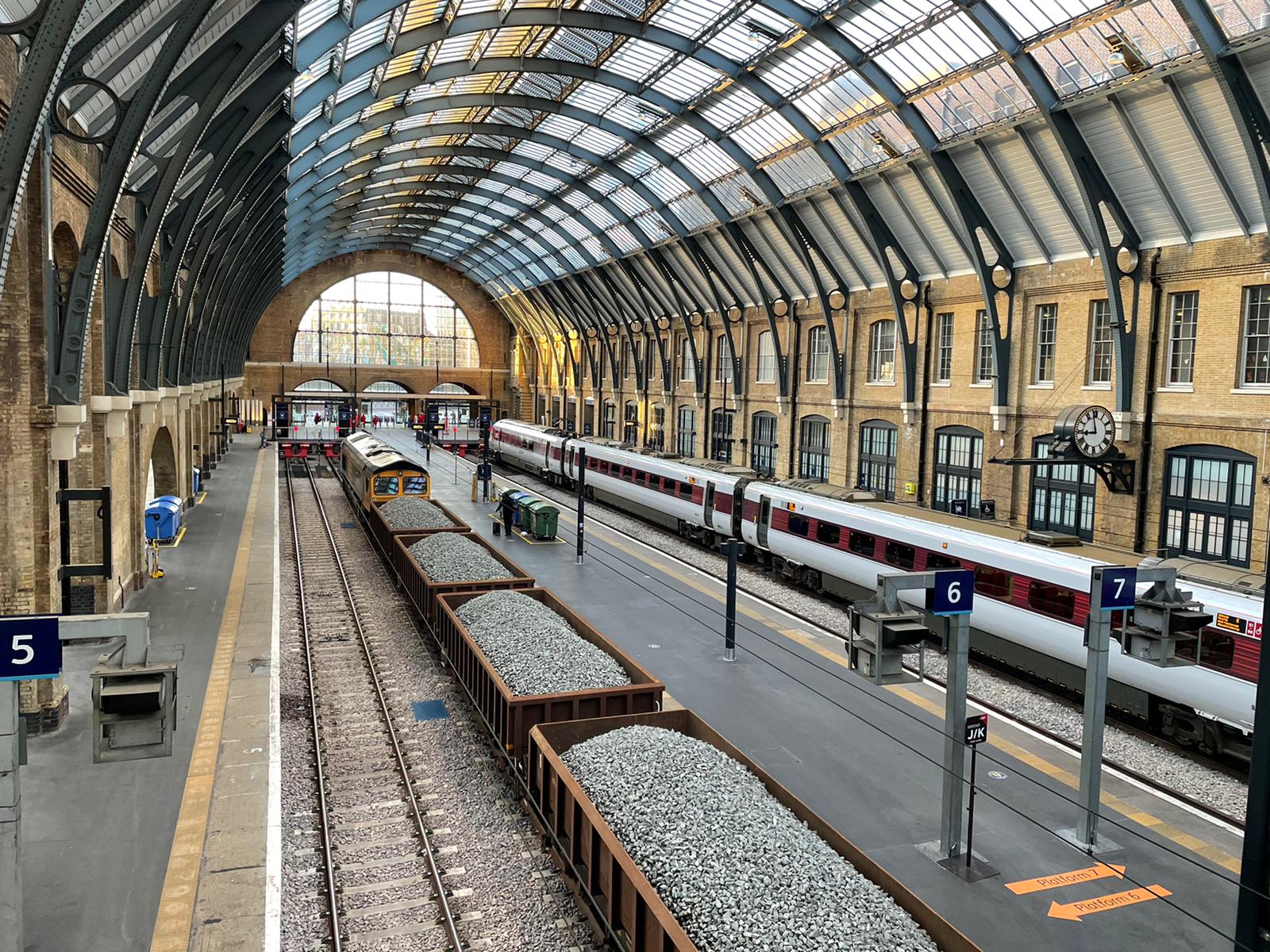 During the closure, work also took place to install new overhead line equipment, renew some of the tracks around the station and fit more than 100 new pieces of signalling equipment. Network Rail is investing a total of 1.2 billion GBP in the East Coast Upgrade.