Alstom's Innovia automatic people mover (APM) has entered passenger service at Shenzhen Bao'an International Airport, coinciding with the opening of the airport's new satellite hall.
The automated people mover operates at the highest grade of automation, GoA4.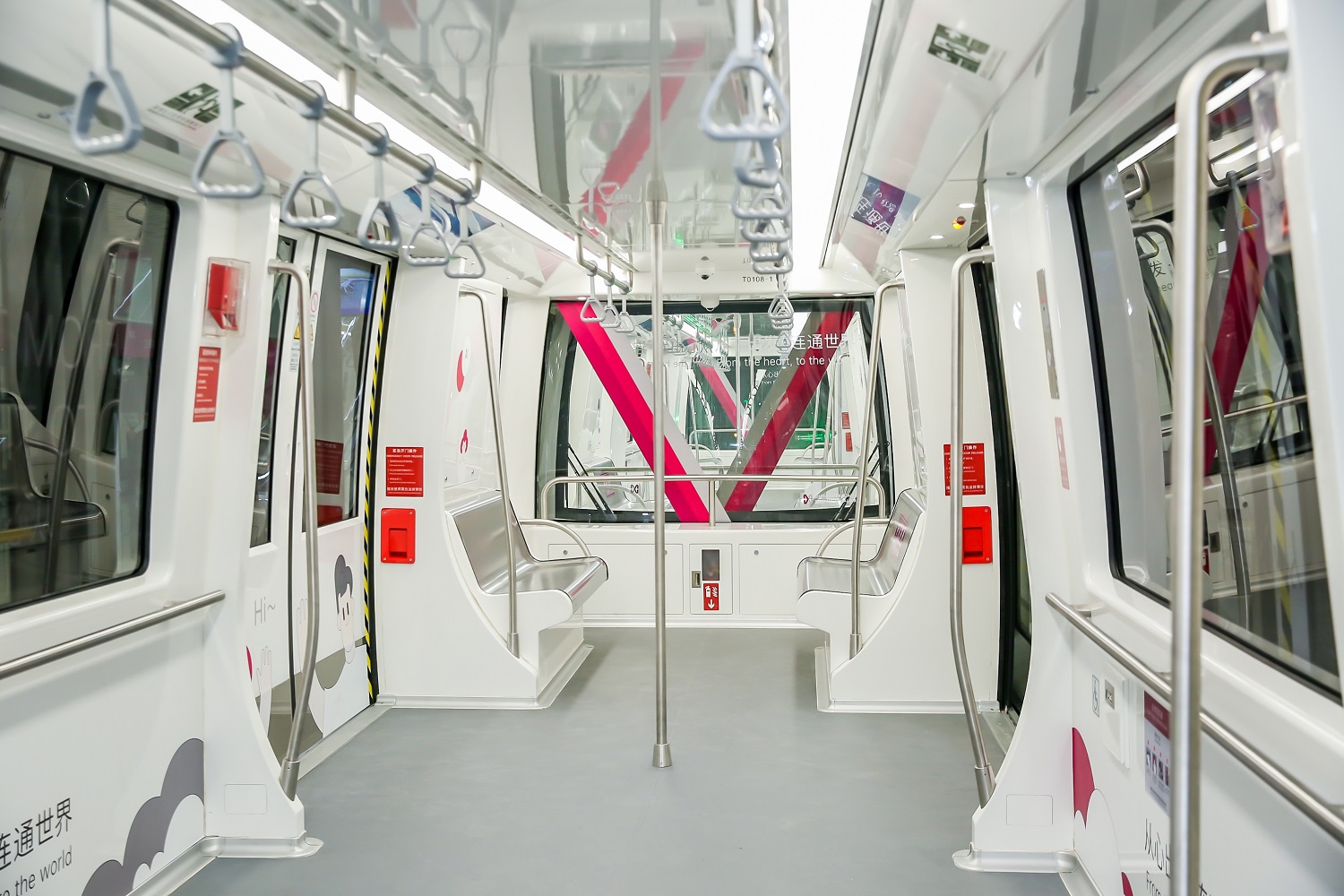 The project was delivered by Alstom's Chinese JV Puzhen Bombardier Transportation Systems Ltd, which won the contract in 2018. In September of this year PBTS also won the contract to provide the operation and maintenance services for the APM system.
The 2.6km APM system connects the new airside satellite hall to Shenzhen Airport's existing Terminal 3. It has a top speed of 80km/h, meaning travel time between the two stations is around three minutes.
While PBTS designed, built and commissioned all of the electrical and mechanical equipment, including all the vehicles, the propulsion equipment came from another one of Alstom's joint ventures in China – Bombardier NUG Propulsion System. Its Chinese JV Bombardier NUG Signalling Solutions supplied the Cityflo 650 signalling system for the Shenzhen Airport APM.
"The start of operation of our Innovia APM at Shenzhen Airport marks another milestone for Alstom's Chinese joint ventures and proof of customer trust in our products and services. The fully automated driverless technology will provide convenient transfer for arriving and departing passengers reliably and efficiently, while reducing operating personnel and operational costs. Alstom is always committed to working alongside our customers to realise their transportation visions by providing safe, smart, and reliable mobility solutions."
The Innovia cars run on a dedicated guideway underground, at ground level or in an elevated setting to ensure there is no interference with nearby road and runway traffic.
Alstom is currently in the process of delivering an Innovia APM system to Hong Kong Airport. The company entered the APM market via its acquisition of Bombardier Transportation in January 2021.