DrainBot Honoured with Born Global Champion Award
Every year, the Austrian federal economic chamber selects entrepreneurs, the so called "born globals", that are incorporating globalisation into their business strategies from the very beginning. They serve clients worldwide, providing new, innovative products and services and often act as game-changers in their respective fields of expertise. This phenomenon has grown rapidly in recent years, becoming increasingly important and gaining momentum. Born global enterprises compete in the global market right from the start or often create completely new markets. This occurs either by introducing totally new ideas or by creating niches in the market by combining existing ideas with new solutions. This strategy usually implies the readiness to take additional risks, to aim at faster growth, to deploy necessary resources, to quickly adapt to new markets and to develop advanced managerial skills. We are very honoured to have been awarded with the Born Global Champion 2021 and are looking forward to setting further milestones worldwide with our innovation.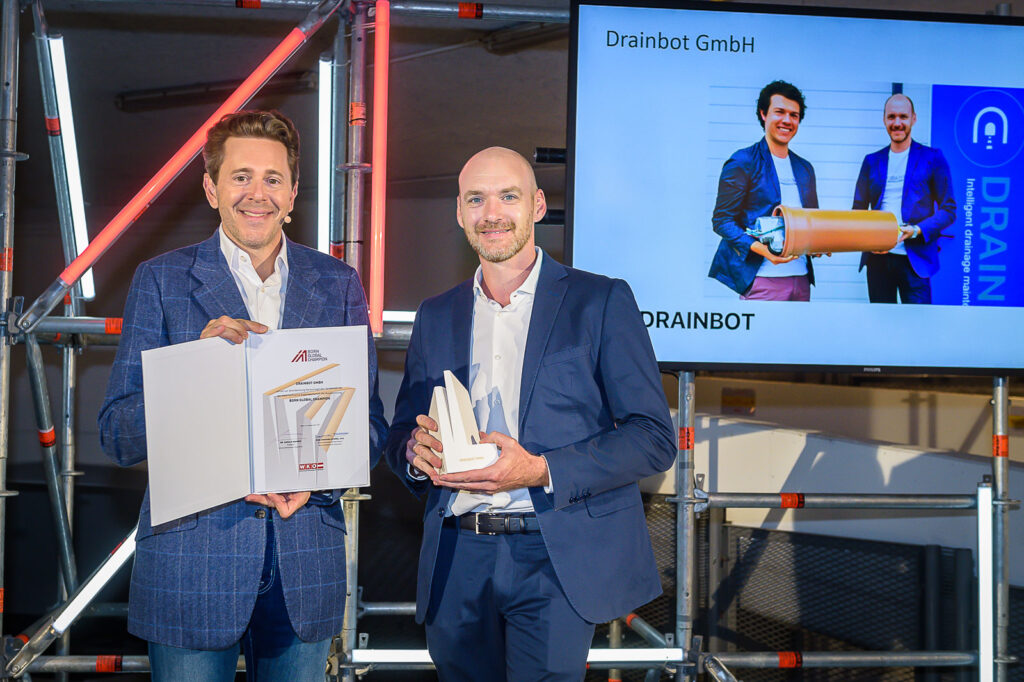 "We want to integrate our innovation worldwide in order to continue to represent the Austrian tradition of the tunnelling industry. The New Austrian Tunneling Method (NATM) that first gained attention in the 1960's is known worldwide and is still a widely used method in this industry. We hope that with this level of awareness we will have the advantage to successfully offer our service and our robotic system to our neighbouring countries as well as to the Asian and American market. Our product is made in Austria and stands behind its quality."
"The Asian market is constantly growing, new methods and the latest technology are being implemented. Operators benefit with our sustainable innovative product and service in various ways starting with cutting costs tremendously in the long term, employees are not being exposed to large working hazards anymore and they can act in a more environment friendly way."
We managed to go international under two years since founding our company and are proud to say that we opened a subsidiary in the United States of America. By making this big step, we want to gain access to the North American market. We are honored to have been named Born Global Champion 2021 and are very pleased to set further milestones worldwide with our innovation.
This article was originally published by DrainBot.