Direct Rail Services Receives First Class 88 Locomotive from Stadler
Direct Rail Services' Class 88 locomotive is the first to arrive from Stadler, Valencia. Ten Class 88002 locomotives have been ordered from Stadler Rail, in partnership with Beacon Rail Leasing Limited.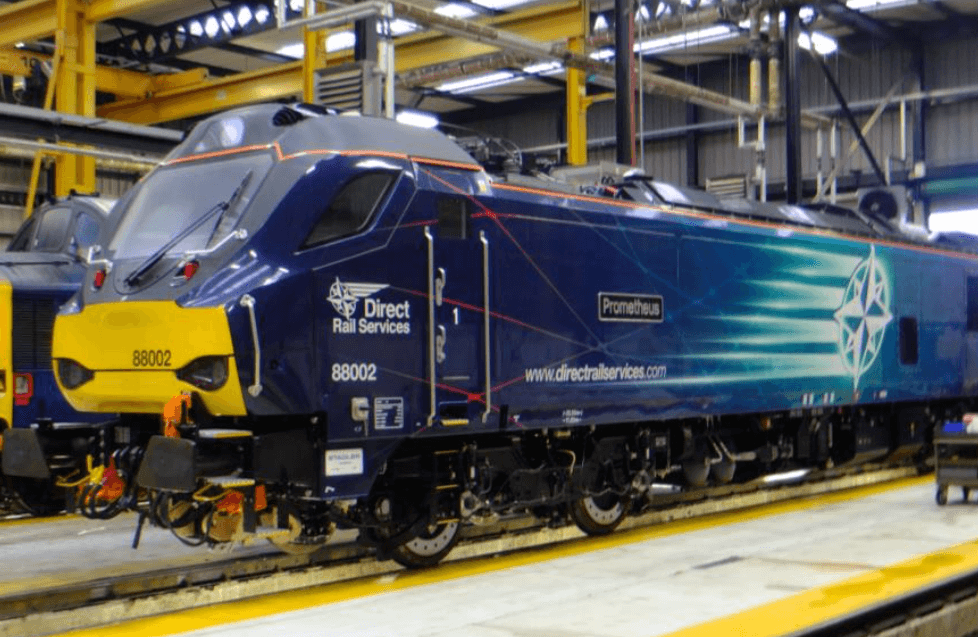 The locomotive will be commissioned by Stadler, followed by a UK testing programme which will last six to eight weeks. The remaining nine locomotives will arrive via the Port of Workington by mid-spring.
The Class 88 is a true "Dual Mode" locomotive combining both 25kv Electric and Diesel Electric operating modes. A further development of the Class 68 platform, the Class 88 is another technical innovation from Direct Rail Services, providing superior traction equipment for UK operation.
The first opportunity to be up close with the locomotive will be at the Direct Rail Services Charity Open Day on July 22nd.
Article © Direct Rail Services