Deutsche Bahn Launches HOLOPLOT 'Laser Beam' Passenger Announcements
We all know what it's like: we're at a busy station, we're in a rush and there are a large number of announcements coming through over the tannoy. Is that one meant for us? Well, not anymore. At least for passengers in Frankfurt.
Trains are constantly arriving at and departing from the underground platforms. Announcements chase each other at equally regular intervals. To make sure passengers understand announcements even during the busy rush hour periods, Deutsche Bahn and the Rhein-Main-Verkehrsbund (RMV) have teamed up with Berlin-based start-up HOLOPLOT. Their innovative audio system can help.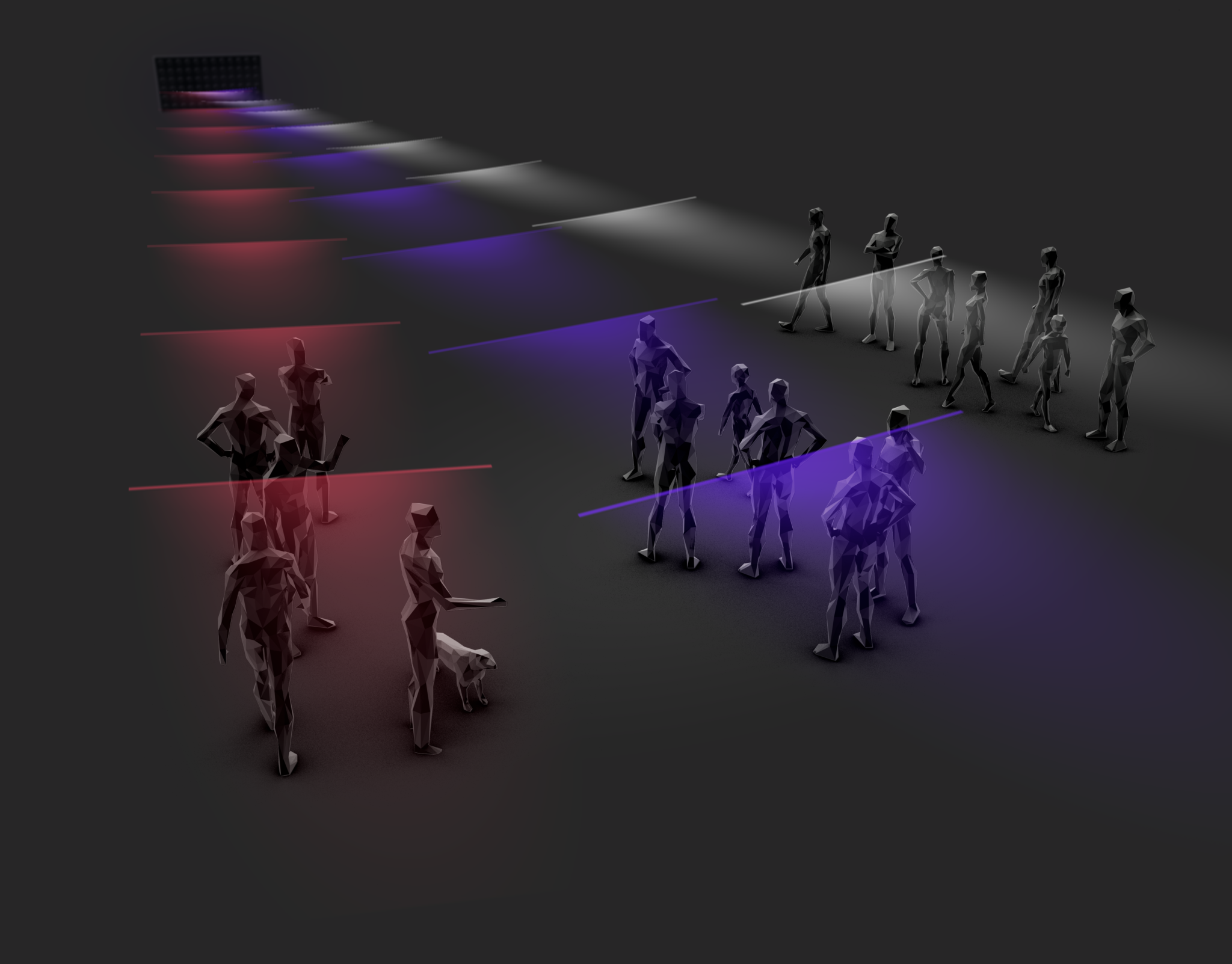 How Does HOLOPLOT Work?
It is able to target sound waves to any spot in a given space, as precisely as a laser beam. That means announcements are aimed at very specific areas on platforms. Regardless of where on a platform passengers are, they will only receive information that is relevant to them. Announcements for the opposite platform will no longer be audible to them. This makes orientation easier and reduces the overall background noise.
Susanne Kosinsky, who is responsible for the stations in Hesse, Rhineland Palatinate and Saarland for Deutsche Bahn, said:
"HOLOPLOT is a perfect example of how digital technologies are improving customer service at stations. The added value for our customers is literally audible."
Prof. Knut Ringat, Director of RMV, said:
"Announcements that are easy to understand are a very important component for successful passenger information. We are pleased that HOLOPLOT is celebrating its premiere at RMV's most important transport hub. We hope that passengers at other stations will soon start benefiting from this innovation."
Roman Sick, CEO of HOLOPLOT, says the test in Frankfurt am Main is a further milestone in their collaboration with Deutsche Bahn:
"Two years ago we participated in DB's mindbox programme, which supports start-ups, with our solution. Now our audio system is installed in a station and benefits around 50,000 passengers a day. It's a great feeling."
The HOLOPLOT system will now undergo rigorous testing on S-Bahn platforms 103 and 104 over the coming six months. Specifically, 23 audio modules are in place in 11 locations. If the customer feedback is positive, the software-controlled loudspeakers could soon operate in additional stations.
DB mindbox is based in Berlin. Start-ups and DB employees work together on innovations based on digital technologies to make rail travel sustainable, more attractive and more competitive.