DB Cargo UK Runs Trial Train as Part of Big Development Plans
The UK's leading rail freight operator DB Cargo UK and steel and mining company, ArcelorMittal, launched a trial freight service on Friday 29 September, moving 1,300 tonnes of steel coil by rail to Wolverhampton.
It is envisaged that the service will operate weekly once the trial is complete. It underpins the significant investment that DB Cargo UK has made into its facilities at the site. This includes the development of the new Wolverhampton Logistics Centre, which is set to open in July 2018.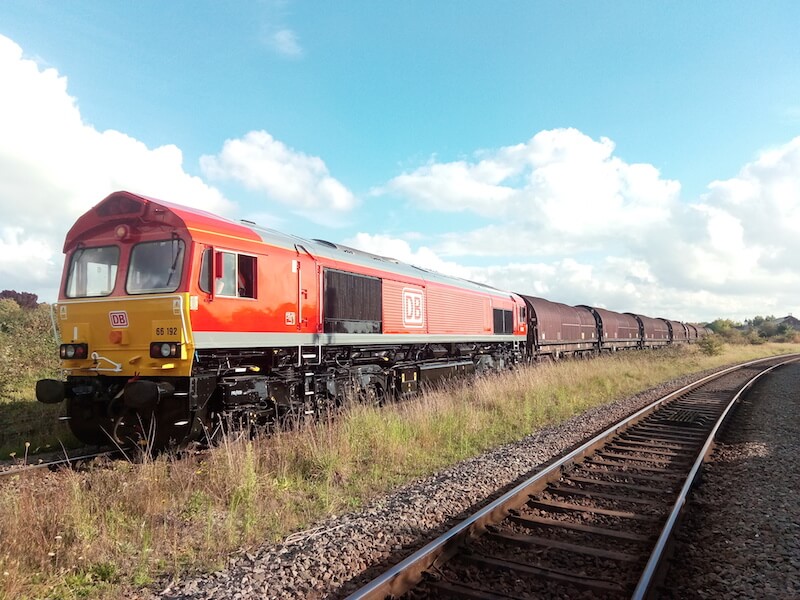 Trial Train
The trial train transported 20 loaded BYA type wagons of steel coil from the Port of Boston on the East Coast of England. DB Cargo UK is providing a full port to end user service for ArcelorMittal, with the final miles of the delivery done by road to a number of manufacturers in the West Midlands.
The current facility at Wolverhampton has the capability of storing and handling 1,380 steel coils. The new centre will increase this by 1,944 coils, giving a total capacity of 3,325 coils, which is 40,000 tonnes of steel.
Roger Neary, Head of Logistics Sales at DB Cargo UK, said:  
We are thrilled to have launched the first trial train with ArcelorMittal, which is all part of our exciting plans for future development at Wolverhampton.

When we open the Wolverhampton Logistics Centre in 2018 we plan to increase this service from one train to three or four trains per week.

Such services support the British manufacturing industry by delivering steel to companies across the West Midlands that produce products such as white goods, heaters and cars.

Using rail also significantly reduces congestion on the roads, as each train can carry as much material as around 76 HGVs.

We are really proud of the trial and look forward to working with ArcelorMittal to progress the service further.
Original article © DB Cargo UK.
FOR ALL THE LATEST INFORMATION, NEWS, IMAGES, VIDEOS AND ARTICLES ON ALL ASPECTS OF ROLLING STOCK, PLEASE CLICK HERE.