The first of the Southern Moravian Region's four-car Moravia trainsets has entered trial operation on the S2 line from Brno to Letovice in the Czech Republic.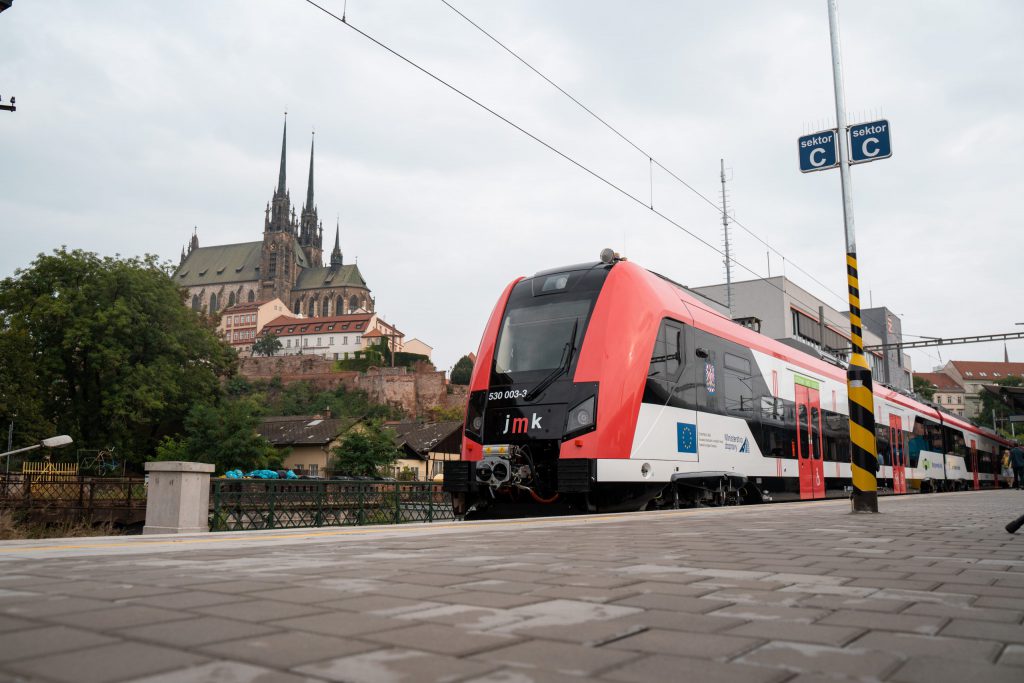 This is the first of 31 four-car trains ordered from Škoda Group, with the others expected to enter operation in the following weeks.
Testing of the four-car unit begins as Škoda completed the delivery of the last of its six two-car units ordered by the Region.
"The people of South Moravia deserve quality travel conditions that are fit for the 21st century.
"Moravia trainsets are perfectly equipped modern low-floor units according to our requirements.
"Since last autumn, passengers on lines S2 and S3 or S51 can already use short Moravia trains on some connections, and from today it will be the first four-car train."
The Moravia trains are based on the RegioPanter platform and designed for suburban and regional lines. They have a red and white livery, with each trainset named after a wine grown in the region.
The four-car units have a maximum speed of 160 kilometres an hour and are equipped with ETCS. They have a total capacity of 619, with seating for 333 passengers. Seats are on cantilevers to provide more space.
Other features include windows that mobile signals can pass through more easily, air conditioning, wi-fi, USB charging points, power sockets and defibrillators.