Czech Railways have signed a framework agreement with a consortium comprising Siemens Mobility and Škoda Transportation for 180 rail cars.
The national carrier will use these passenger coaches on long-distance domestic and international routes. The framework agreement allows for the purchase of 182 cars. The additional two would be purchased by the Czech Railway Administration Authority and will be used for track testing purposes. The agreement is worth almost 12.5 billion CZK (480 million euros).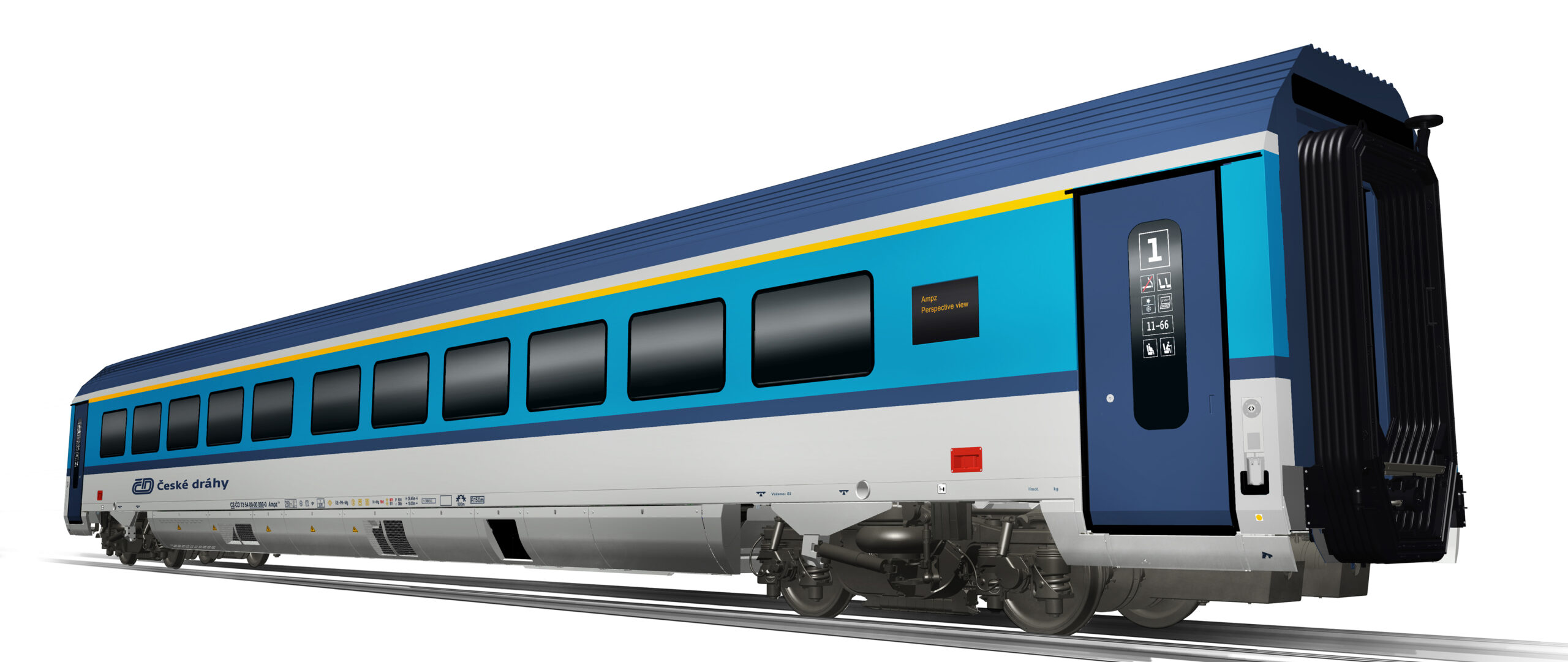 The cars will run as 20 nine-car sets with a capacity of 555 seated passengers. The maximum speed will be 230km/h. The cars will carry passengers between Prague – Ústi nad Labem – Hamburg; and Brno – Budapest – Vienna.
"We very much appreciate the fact that to be part of such a major project substantially boosting travelling quality on the Czech and international railways. Environmentally friendly transport, to which the railway undoubtedly belongs to, is gaining more and more importance in Europe, and the use of new modern vehicles is fundamentally increasing the railways attractiveness and is contributing to its growth in the transport market. At the same time, it also helps in meeting the commitments to gradually reduce emissions in transport. I believe that the new wagons parameters with their speed reaching up to 230 km/h including the comfortable transport suitable for business trips and family trips will make more new passengers switch to the Central European railways."
The new passenger cars will be based on Siemens Mobility's Viaggio platform and be manufactured at Škoda Vagonka in Ostrava. The cars will undergo approval for operation in the Czech Republic as well as neighbouring European countries.
One interesting feature of these trains, which will have storage space for up to 12 bicycles, is that they will also have charging sockets for e-bikes.