China: Shenzhen Airport Orders Automated People Mover from Bombardier
Shenzhen Airport Co. Ltd has ordered an automated people mover (APM) from CRRC Puzhen Bombardier Transportation Systems Ltd (PBTS) for $70 million. The company is a joint venture between Bombardier Transportation and CRRC Nanjing Puzhen Co.
The airport has ordered the BOMBARDIER INNOVIA APM 300 system from PBTS, which includes an 'integrated system package'. The driverless APM will have 18 carriages and cover a 2.6km route which connects Terminal 3 of the airport to an airside satellite. The APM will enter service in 2020.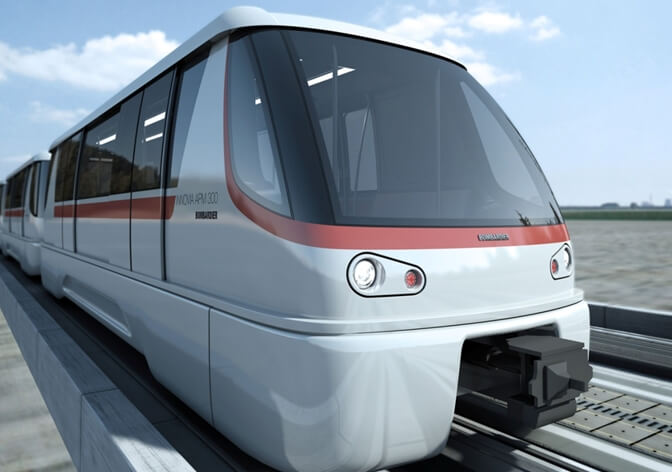 Shenzhen has ordered the APM to accommodate the pressure on capacity caused by the rapid in increase in passengers using the airport. More than 45 million passengers per year were using the airport by the end of 2017 and numbers are expected to rise to 82 million by 2025.
Jianwei Zhang, President, Bombardier China, said:
"The INNOVIA APM 300 system is one of our leading airport and urban transportation solutions. There are already more than one hundred airports in China and we are confident that, with our cutting-edge technology, strong reliability, availability and punctuality, combined with our sharp focus on passenger safety and comfort, our APM system is the ideal passenger mobility solution for China's fast-growing airports."
Bombardier has six joint ventures and seven foreign enterprises in China. It has already supplied APM systems to Beijing Capital International Airport, Guangzhou Zhujiangxincheng and Shanghai Metro. Hong Kong International Airport has also ordered an INNOVIA APM 300 from the company, which is still in production.