Dürr Technik is a market leader in pantograph air compressors, and is renowned for its ability to customise solutions to meet any customer requirements.
As a specialist in oil-free air compressors, Dürr Technik offers rail clients customisable solutions that are both cost effective and almost entirely maintenance-free.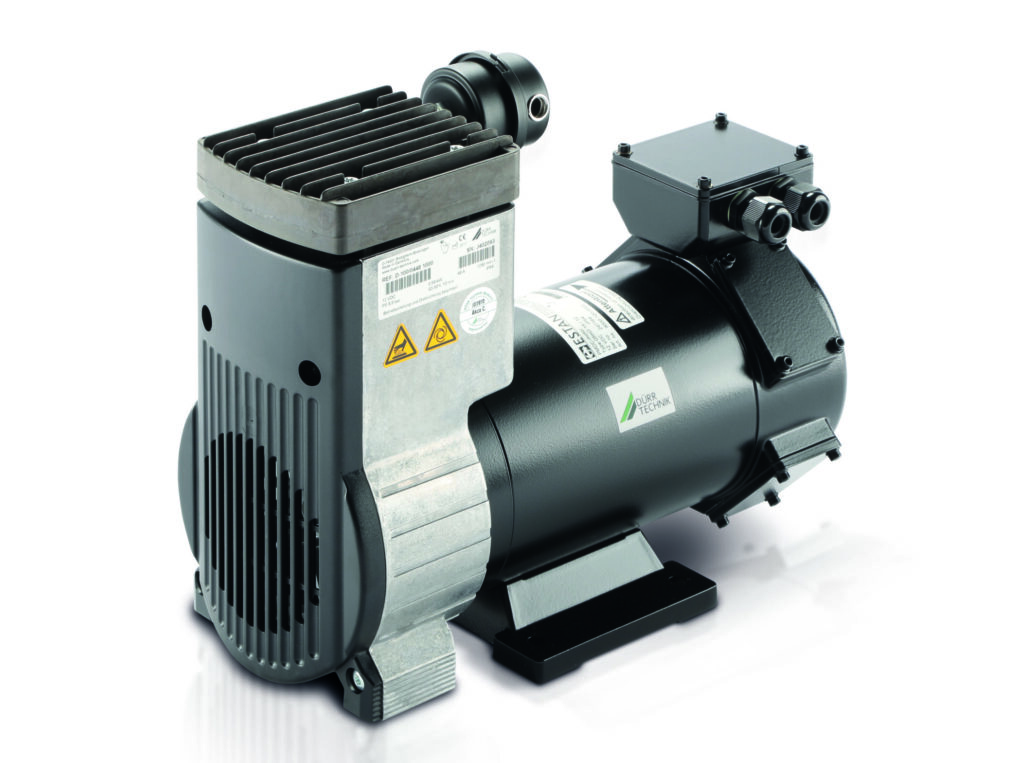 It was the first manufacturer of oil-free auxiliary compressors for the rail industry, and has gone on to become a world-renowned supplier of approximately 150 different types of oil-free compressor to a wide range of rolling stock manufacturers including Stadler, CAF and Siemens.
Today, more than 200 customers from 35 countries rely on Dürr Technik eco-friendly air compressors, which are certified for operation on almost every railway in the world.
Dürr Technik's Pantograph Compressor
One of Dürr Technik's industry-leading products is the DC Pantograph compressor series, which is one of the most successful compressors for this application worldwide.
This small, lightweight compressor has been one of the most popular choices for rail manufacturers for over 30 years and is available in a range of sizes – from 30-160 litres – and can be configured to meet any vehicle requirements and characteristics.
Compressor Customisation
"If the operator likes, we can build the compressor into a small station with mounting rails and a junction box – we offer specialisation and can customise any of our solutions to the customer's train.
"This is where we excel in the rail industry, as the larger players don't have this kind of flexibility."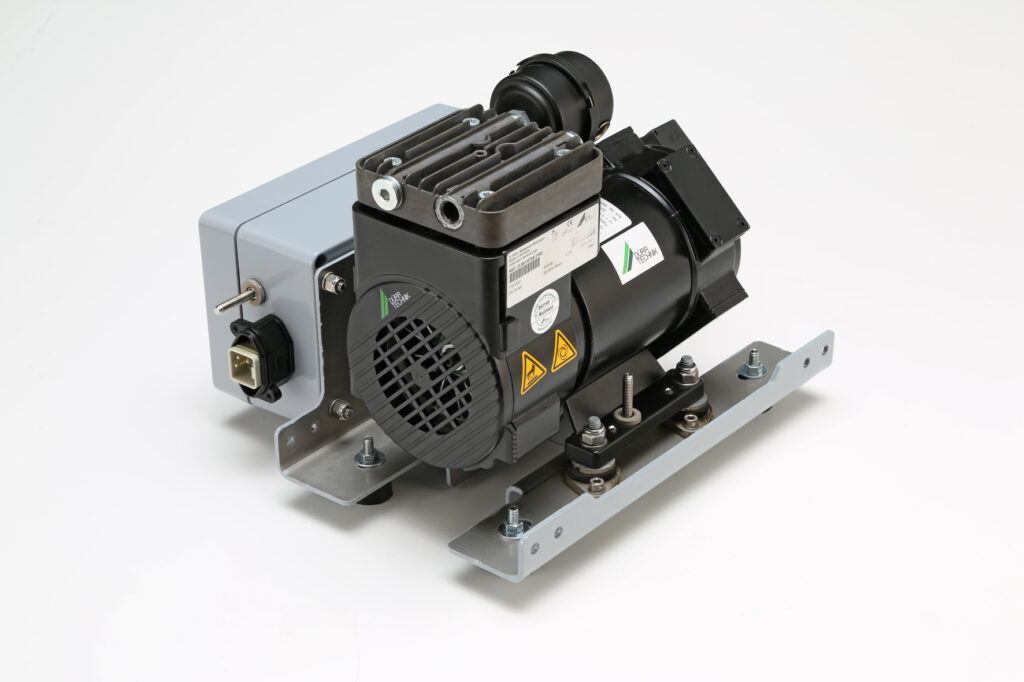 To give an example, the manufacturer recently launched a brand-new DC pantograph compressor model, which was designed to meet the specific needs of Deutsche Bahn (DB).
"DB wanted a more tightly-closed crank case with a higher IP rating to prevent the dust getting inside and ensuring a very long life. We developed this for them and the new model has now been certified."
Minimal Maintenance and Long Life
Another area Dürr Technik's air compressors stand out is their low maintenance needs. As they're oil-free, there's no need for regular oil changes. In fact, from the day they're installed, there are only two small maintenance tasks required, as Product Manager Mouldi Warag explains.
"All you have to do is change the air filter once every one to two years to ensure the air going into the compressor is clean. After that, the only other upkeep task is to change the brushes after approximately 1,000 running hours of use, which gives the compressor a second life.
"Unlike our competitors' products, our compressors really don't mind sitting for long periods unused and so are better suited to the low frequency use that pantograph compressors see. Removing the need to change the oil twice a year or replace internal components, you can essentially fit and forget it."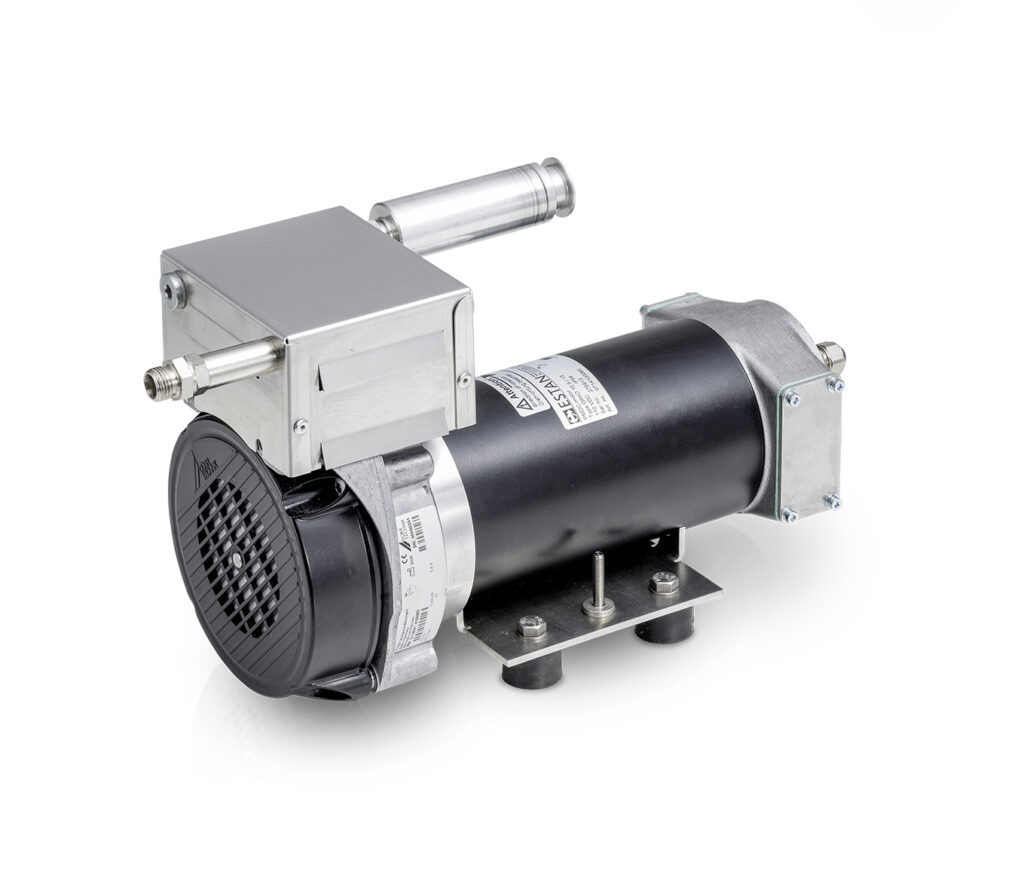 Depending on the average running time of the pantograph compressor each day, Warag estimates that customers can get 15-20 years of useful working life from a Dürr Technik air compressor with just this minimal upkeep. This makes them a very cost-efficient solution, as they're economical to own and operate.
"It's not the oil nor the spare parts that are the biggest issue for customers, it's actually the downtime required to do the maintenance work, and we remove that problem with our low-maintenance solutions.
"There's no need to call in maintenance workers, book a slot in the depot etc… all this takes time and money, but with a Dürr Technik compressor you can go 15+ years without any problems that require such downtown."
Find Out More
When you put together the company's green credentials, customisation ability and low maintenance solutions, it's easy to see why Dürr Technik continues to lead the air compressor market across the rail sector.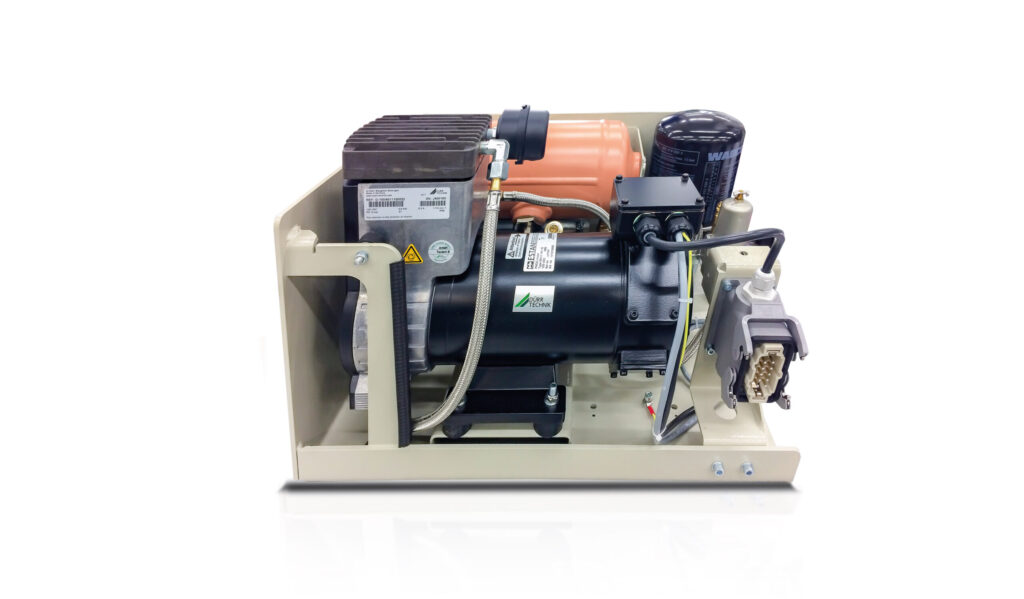 Saving time, effort and maintenance costs thanks to their robust technology and design, Dürr Technik's air compressors provide the ideal solution for manufacturers and operators of railway vehicles as well as system suppliers.
Why not learn more about Dürr Technik's focus on sustainability, customisation and ongoing support, or contact them to find out how they can support your organisation?