Corex Honeycomb to Exhibit at Railtex 2021
The Corex team are pleased to announce that we will be exhibiting at Railtex, taking place at the NEC, Birmingham, from 7th to 9th September.
Now in its 15th edition, Railtex 2021 will play host to Infrarail, an existing exhibition aimed at the rail infrastructure supply chain. The two shows are combining this year for the first time to form the ultimate exhibition for the rail industry.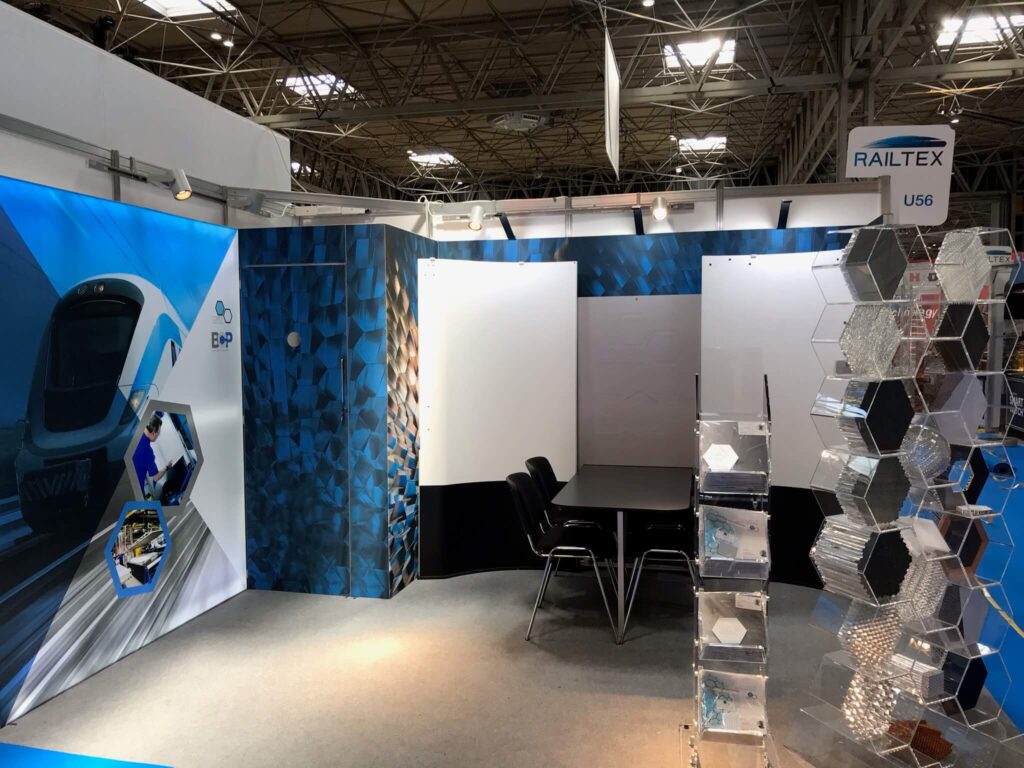 The co-located event will provide an excellent opportunity for companies in the infrastructure and rolling stock sectors to see products, meet suppliers and attend educational seminars. Railtex 2021 is the place to be for companies active in today's evolving rail industry.
On the Corex Honeycomb stand visitors will be able to see samples of our full product range including aluminium honeycomb, SuperFlex flexible honeycomb, polypropylene honeycomb, Nomex® and Kevlar® aramid paper honeycomb core. As well as examples of a train door and table, which have been manufactured using aluminium honeycomb.
With a unique combination of properties, aluminium honeycomb is quickly becoming the preferred material for interior furnishings and furniture for refurbished and new build rolling stock.
Corex Honeycomb has been involved in many exciting rail projects including: the energy efficient Heathrow Personal Rapid Transit Pods where aluminium honeycomb was used in the chassis and floor of the pods and the Hitachi Class 800 train, working with a manufacturer of lightweight structures.
We also supply aluminium honeycomb to a large rail company which specialises in the life extension, overhaul, maintenance, and refurbishment of rolling stock in the UK and our aluminium honeycomb has been used in train doors for the Eurostar high-speed railway service connecting London with mainland Europe.
The company works closely with a French train interior designer and manufacturer where aluminium honeycomb is used to form train floors, doors and other rail-related products.
Full details about the show are available on the Railtex website, where you can also register to attend. The Corex team will be pleased to make new business connections and to hear any request you may have for our aluminium honeycomb.
This article was originally published by Corex Honeycomb.