Hitachi Rail has partnered with Hyperdrive Innovation to develop battery packs for trains. The two parties will also create a battery hub in the North East of Britain.
The two companies, both of whom already have an established presence in the North East, wish to speed up the development of batteries that can be mass-produced. Battery-technology, like electrified operation, has the benefit of being emission-free during operation.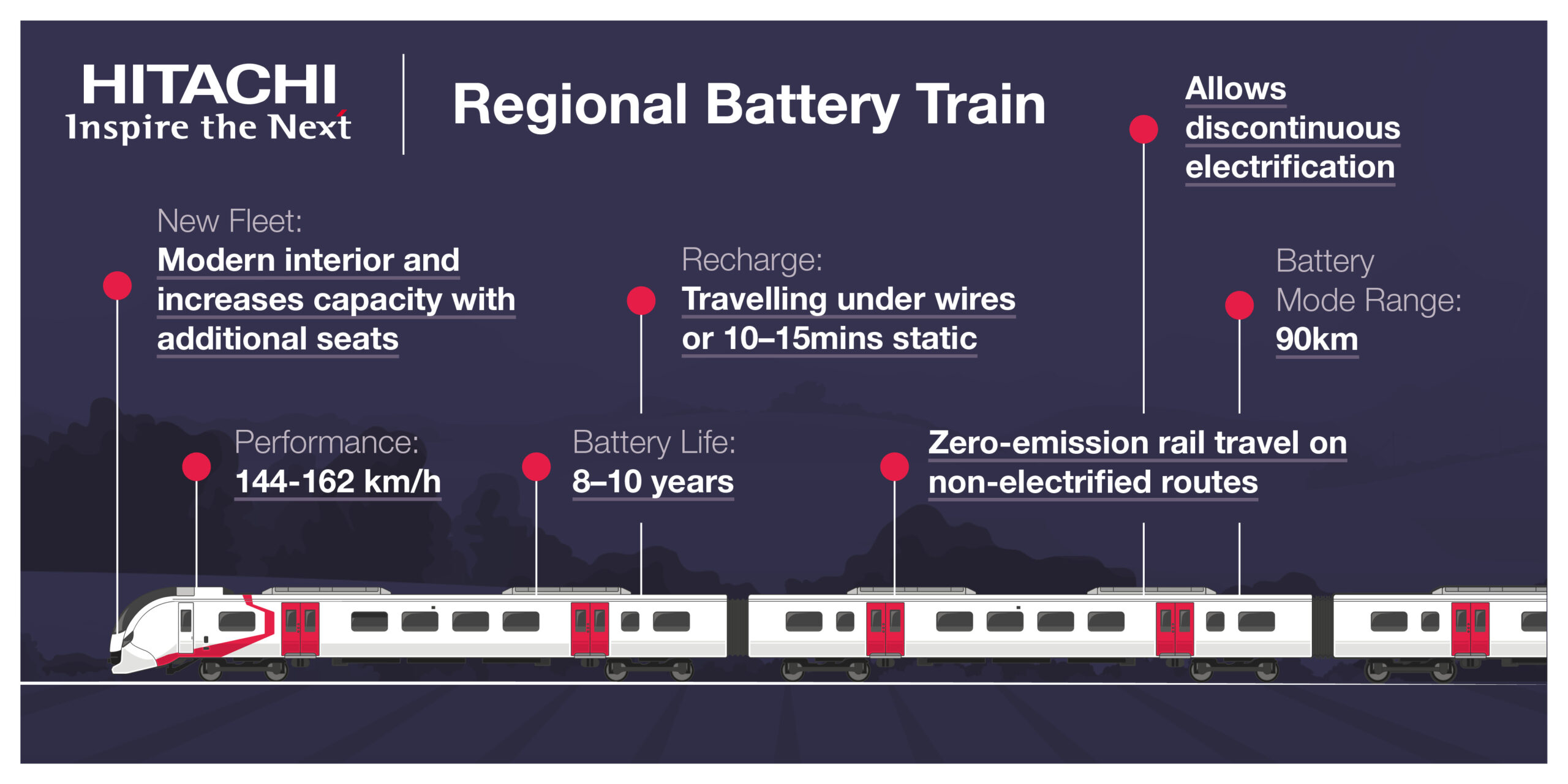 Hitachi Rail acknowledges that this move is a response to the UK's poor electrification figures, stating that only 42 percent of the rail network is currently electrified. Further, the UK government has set decarbonisation targets while also having abolished electrification programmes, quite frankly the better solution for all mainlines and all lines running higher-frequency services or services above certain speeds.
However, given the circumstances, Hitachi Rail believes that the potential market for Hyperdrive and Hitachi's battery technology is in excess of 400 trains.
The agreement between Hyperdrive and Hitachi is a step towards commencing battery production at Hyperdrive's HYVE site in Sunderland. The batteries could then be installed on trains at Hitachi's factory in Newton Aycliffe 20 miles away.