Clayton Equipment Demonstrates New Tunnelling Locomotive
Clayton Equipment successfully held an open day at the unique Statfold Barn Railway on Tuesday, November 22nd, demonstrating the new LoCo™, a low cost, high performance tunnelling locomotive.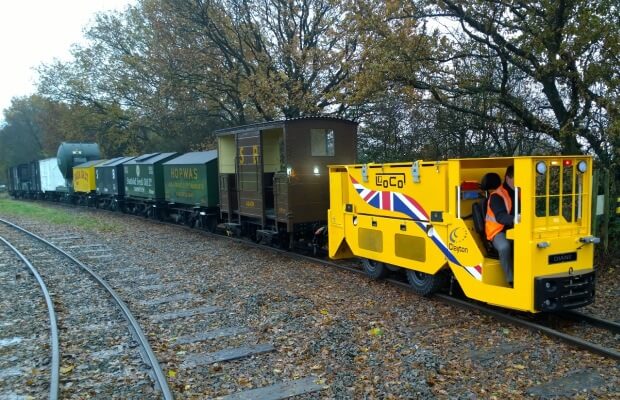 Leading representatives from the UK tunnelling industry were present, where the LoCo's performance was demonstrated, hauling a significant, unbraked load up and down the 1:30 gradient in very wet conditions. Numerous test drives were made by the tunnellers themselves, who commented on the improved traction, smooth operation and ride characteristics when compared to traditional locomotives.

The LoCo™ is the complete solution for tunnelling, offering you the ability to haul higher loads, up steep 1:10 (10%) gradients, with much lower capital and operational costs, while providing multi gauge flexibility.

Visit Clayton Equipment for more information.