Alstom Awarded Shanghai Traction and Monitoring Contract
Alstom has been awarded a contract worth 31 million euros to supply traction systems and train control monitoring systems (TCMS) for 156 metro cars of the Shanghai line 10 phase 2. The line is expected to start revenue service in 2018.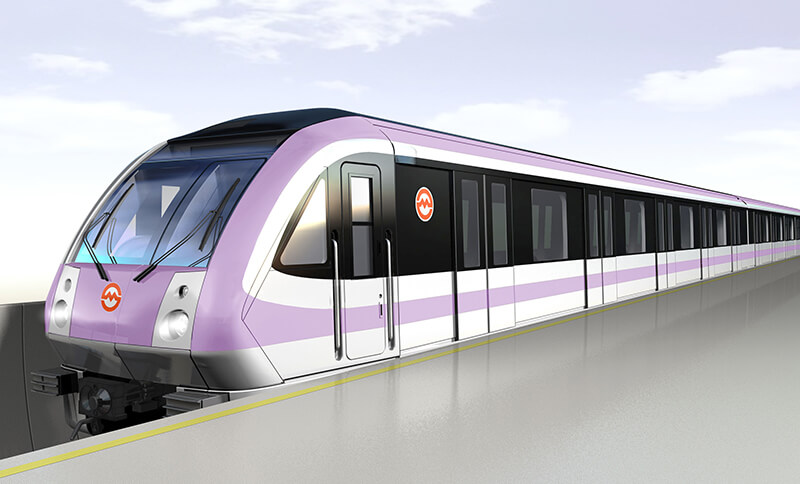 Line 10 is the first driverless metro line in Shanghai. It includes two phases: phase one, which started revenue service in 2010 and is 36 km long with 31 stations, and phase 2 which will add 10 kilometres and 6 stations. For phase 1, Alstom supplied the signalling and traction systems, including auxiliary system TCMS, and was also involved in the metro design.

All traction systems and TCMS for phase 2 will be manufactured by Alstom's local joint venture (JV), Shanghai Alstom Transport Electrical Equipment Co. Ltd. (SATEE), with motors manufactured by another Alstom local JV: Xi'an Alstom Yongji Electric Equipment Co. (XAYEECO). Alstom Tarbes and Villeurbanne sites in France will provide components, and Alstom Sesto site in Italy as well as Charleroi in Belgium and Valenciennes in France will provide software for the traction, auxiliary converter and TCMS system. 

Ling Fang, Managing Director of China & East Asia, Alstom, said:
"Alstom is pleased to be awarded another contract and to pursue this collaboration that will enhance Shanghai metro network. With its technology proven internationally, 17 years presence in Shanghai and localised manufacturing, Alstom will continue providing efficient, reliable and environment friendly urban transport solutions to Shanghai, an important market for Alstom both for metro and tramway lines." 
For the original article, please click here.