TSL-ESCHA presents the first hybrid push button for the railroad market at the SIFER 2023.
With their joint exhibition space at the SIFER trade fair in Lille (Hall 1, Booth 508), TSL-ESCHA and MAFELEC will present, in addition to holistic solutions for individual applications, the first hybrid push button for the railroad market.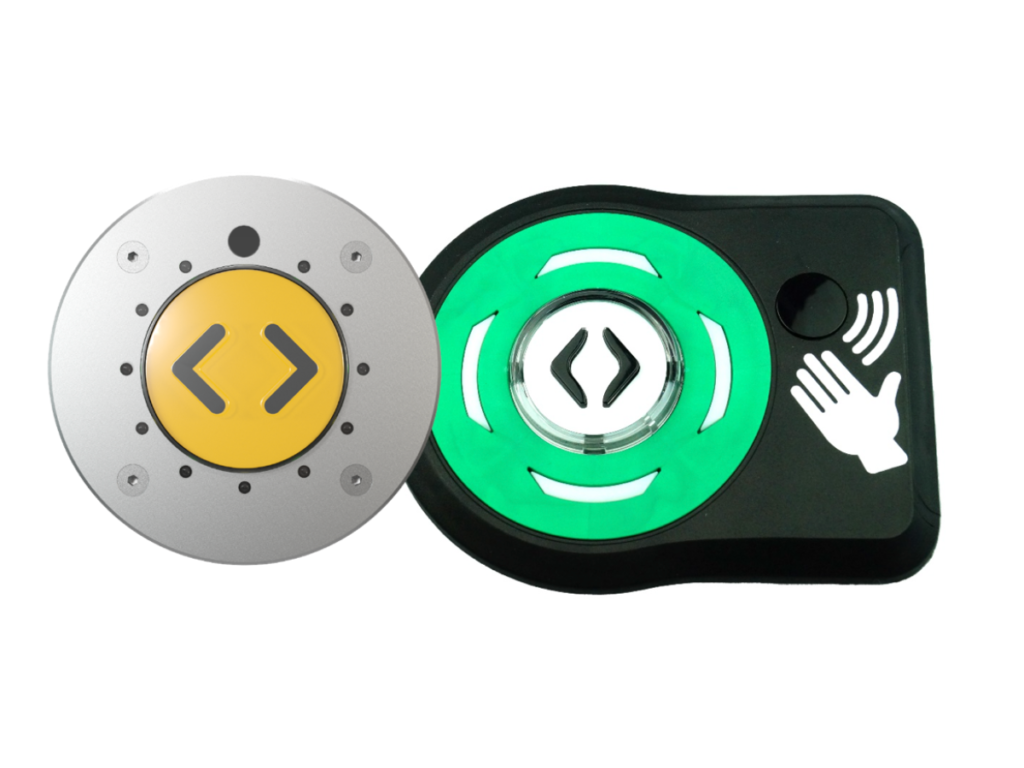 France's only international B2B railway exhibition will take place from 28.03. to 30.03.23. The trade fair is an important platform for suppliers, manufacturers and operators of long-distance railway and public transport networks to find out about the latest technologies, products and services for the rail industry.
CK Touchless, a "Next Generation" Push Button from the CK Family
In response to increasing hygiene regulations, TSL-ESCHA's products are constantly being further developed to ensure state-of-the-art solutions tailored to individual customers.
The CK Touchless, the first joint project between TSL-ESCHA and MAFELEC, is the only hybrid push button for the railroad market with a 2-in-1 solution. On the one hand, the door opening process can still take place via the tactile surface of the push button, and on the other hand, the touchless actuation for opening the door is guaranteed. This can help to reduce the spread of viruses on public transportation and make passengers feel safer.
Ceiling Lighting LL – Homogeneous Light throughout the Vehicle
Furthermore TSL-ESCHA will show the new ceiling lighting series LL. This enables the implementation of a customized lighting concept. Situation-related adjustments of colors and lengths can be realized and extended. Central control via a gateway offers the additional advantage of predictive planning of repair and maintenance work (Predictive Maintenance).
MAFELEC TEAM – Wide Range of Solutions for Rail Vehicles
MAFELEC presents the ML5-1/70 NEO, the new generation of its well-known LED front light for railroad applications. This compact and optimized light can be easily integrated in all types of railway vehicles and offers a high level of safety (SIL2).
Control auxiliaries for the driver´s cab and door area such as the M-Door GM Touchless, current sensors and circuit breakers are other products developed and manufactured within the MAFELEC TEAM that can be discovered at the joint booth.
This article was originally published by TSL-ESCHA GmbH.