CAF has been awarded a contract by Renfe to supply 37 metre-gauge trains.
The new fleet will replace Renfe's existing trains of the same type. 31 of the new trains will run on Renfe's metre-gauge lines that were previously managed by FEVE in locations such as Galicia, Asturias, Cantabria, Castilla y León and the Basque Country. The remaining 6 trains will replace the entire fleet operating on the Cercedilla-Cotos line in the Madrid mountains. The existing fleet has been in service there for more than 40 years. The total contract is worth more than 250 million euros.
Renfe has embarked on a scheme with a starting budget of 5 billion euros to replace a large percentage of its fleet. CAF says that as part of this opportunity it wants to develop new solutions in light of the current coronavirus situation that will allow safe travel on the new fleet.
The new metre-gauge trains will be fully accessible to those with reduced mobility and they will be adapted for passengers with visual or hearing impairments.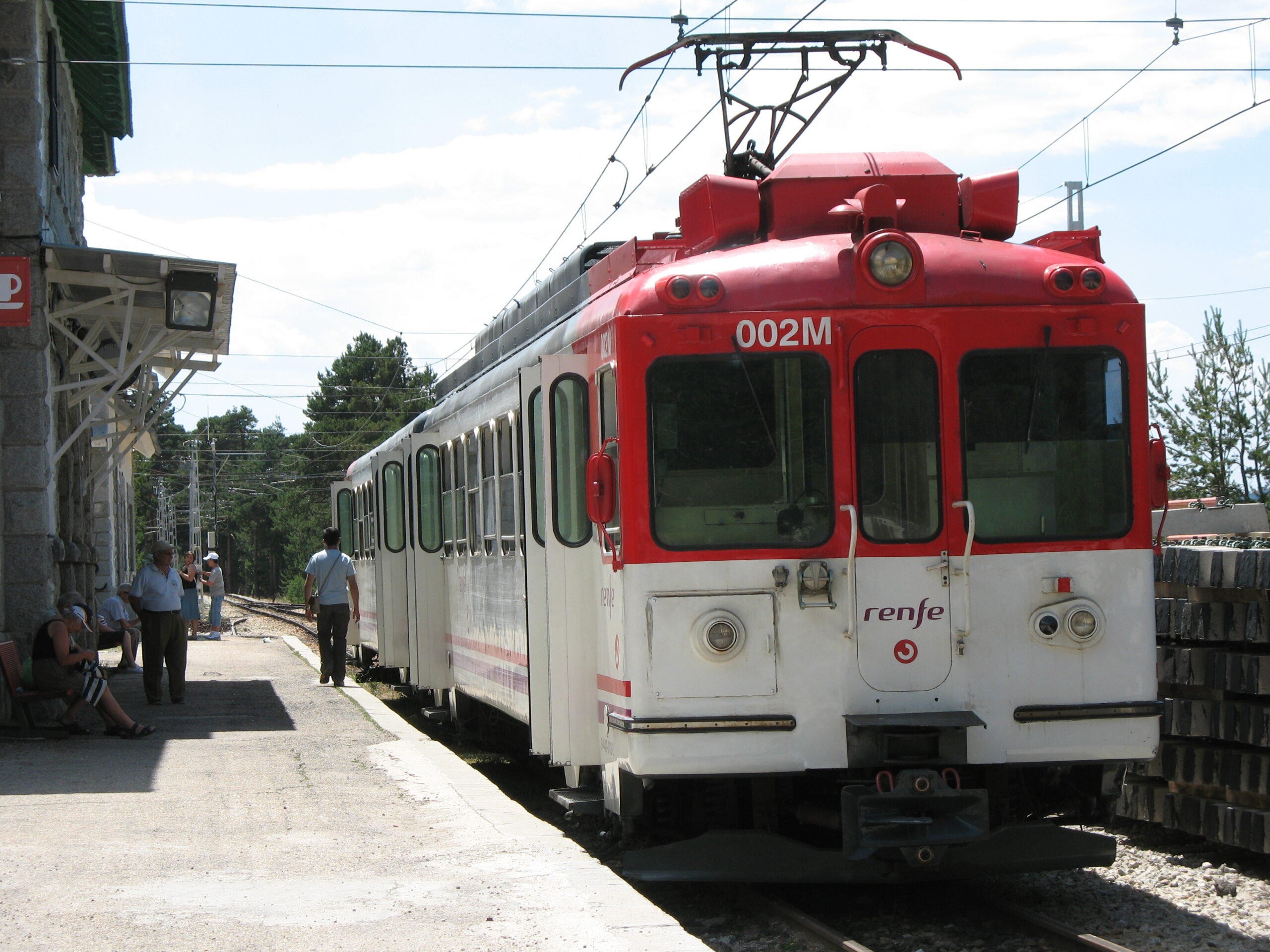 Order 1: 31 Units
The first part of the order is for 31 trains as well as for the supply of parts and maintenance of 12 trains for a 15-year period. The maintenance will be done by ACTREN, a company both Renfe and CAF have a stake in. This part of the contract also includes an option for a further 7 trains (six electric units and one dual mode unit)
26 of the trains will be electric, the other five will be dual mode, meaning, initially, electric and diesel. However, CAF says that they will be designed such that in future they can be converted to battery or fuel-cell technology to replace the need for diesel.
CAF further says that all 31 trains in this order will include a dual traction module to extend their range beyond catenary operation.
Order 2: 6 Units
The second part of the contract is for 6 electric trains, which will run on the electric Cercedilla-Cotos line (C-9 line). This portion of the contract also comes with 15 years of maintenance, performed at the existing workshop in Cercedilla.
These six trains are in a separate part of the contract because this is the only metre-gauge railway line that has always been under the management of Renfe, while the other narrow-gauge lines were under the management of FEVE.
Also read: