Hitachi Rail Italy Awarded €108m Maintenance Contracts
Hitachi Rail Italy has been awarded three Service contracts for a total amount of 108 million Euros. They are for the provision of maintenance of Frecciarossa 1000, Frecciarossa 500 and TSR regional trains. The new contracts include activities of control, monitoring and maintenance through the supply of materials and experienced skilled labor.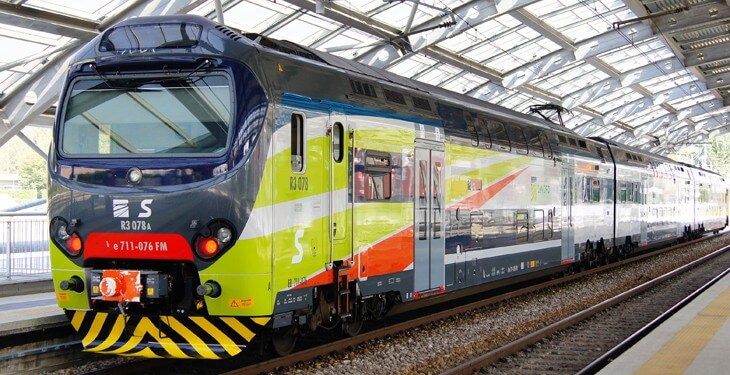 Maurizio Manfellotto, CEO of Hitachi Rail Italy, said:
"This is further confirmation of our capacity to supply not only products advanced in technology and design, but also to assist our customers step by step in their requirement to assure better performances for the passengers."
The first contract is for the management of spare parts and repairs of the Frecciarossa fleet, in addition to the activities already covered by warranty. For the next 9 years, Trenitalia will therefore be entitled to require from Hitachi Rail Italy up to 79 million Euro of spares parts and skilled labor for activities to be performed in dedicated train yards. Prevention, repair in case of vandalism, timely and constant checks, will be among the services provided, to ensure the full efficiency of the fleet of 50 very high speed trains all in operation from spring 2017.
The second contract, worth approximately 7.9 million Euro, is for the provision of corrective maintenance services and functional tests for the recommissioning of the TSR fleet of Trenord. The service will run for 24 months and will cover the monitoring, verification and cyclical overhaul of the trains running every day in Lombardy. The activities will be carried out in partnership with Sitav, with which Hitachi Rail presented the best technical and financial offer and won the contract. Operations will be performed on about 80 cars and will involve possible additional activities to be agreed upon at check-in.
The consortium Hitachi Rail Italy-Sitav has also been granted an extension, for the second time,  by Trenitalia of the service contract for ordinary preventive maintenance and corrective maintenance of systems and components of the Frecciarossa 500 for an amount exceeding 21 million Euro and a duration of 12 months.
Maurizio Manfellotto added:
"This is a further demonstration of our competitiveness in a sector and strategic business like Service and Maintenance."
For the original article, please click here.