Bombardier Turnaround Plan: 7,500 Positions Impacted
Bombardier announced recently a series of actions as it continues to execute its five-year turnaround plan launched last year. The actions support the company's efforts to build its earnings growth potential and highlight its focus on improving productivity, reducing costs and optimising its worldwide footprint to deliver increased value to customers and shareholders.
Alain Bellemare, President and Chief Executive Officer, Bombardier Inc., said:
"After successfully de-risking our business last year, our focus has shifted to building a clear path to profitable earnings growth and cash generation. The actions announced today will ensure we have the right cost structure, workforce and organisation to compete and win in the future."

"We are confident in our strategy, our leadership team and our ability to achieve both our 2016 goals and our 2020 turn-around plan objectives."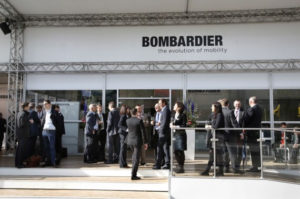 Specific actions to be taken by the company include streamlining its administrative and non-production functions across the organisation and leveraging its worldwide footprint to create centres of excellence for design, engineering and manufacturing activities in both its aerospace and rail businesses.

Approximately 7,500 positions will be impacted as the company executes its workforce optimisation and site specialisation actions through 2018. The impact of these restructuring actions on overall employment will be partially offset by strategic hiring to support the ramp-up for key growth programs, as well as to support major rail contracts.

As a result of the actions announced, the company expects to achieve recurring savings of approximately $300 million by the end of 2018. The company anticipates recording $225 million to $275 million in restructuring charges that will be reported as special items when accrued, starting in the fourth quarter of 2016 and continuing through 2017.


Bellemare added:

"When we launched our turnaround plan last year we committed to transforming our company; to reduce costs, to leverage our scale and to become more efficient in all our operations, and that is exactly what we are doing."

"While restructuring is always difficult, the actions announced today are necessary to ensure Bombardier's long-term competitiveness and position the company to continue to invest in its industry leading portfolio while also deleveraging its balance sheet."
Please click here for the original article.