New from Bollé Safety: The Pilot Firefighters Goggle
Bollé Safety, a world leader in the design and manufacture of protective eyewear, has launched a new version of the market leading Pilot goggle, a new versatile, high impact fire protection safety goggle.
The new indirect vented Pilot Firefighter goggle with Platinum permanent double sided anti-scratch and anti-fog coating ensures that the lens will not fog up any extreme conditions. It has been tested and approved to EN 166 1BT KN 3, 4, 9 and EN 172 5-1.4 (CSP).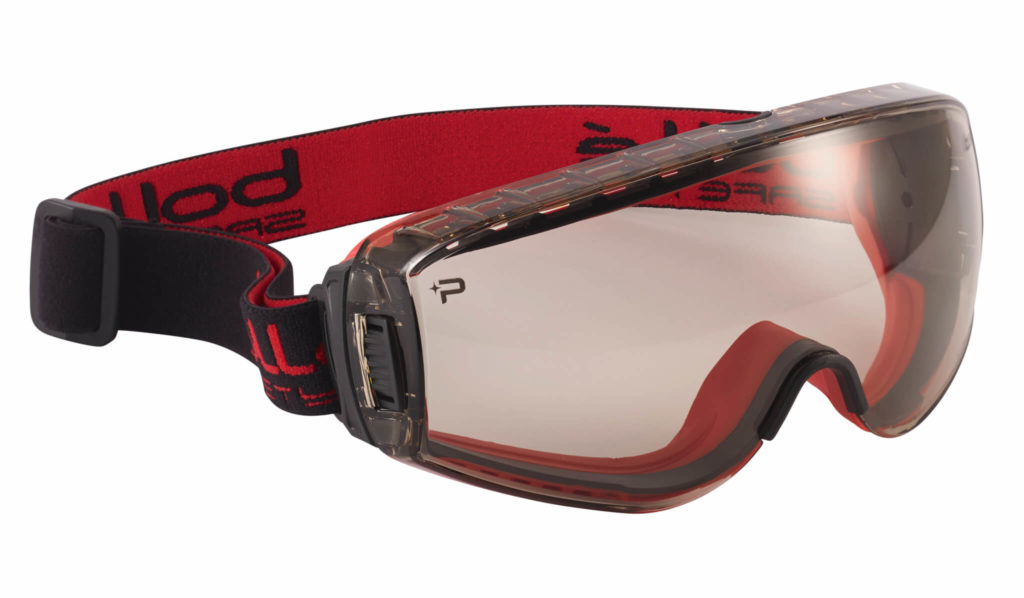 The new Pilot Firefighter is an extremely versatile, low profile goggle that has been tested and approved to meet the highest levels of impact protection, EN 166 1BT KN, and also provides the wearer with protection against chemicals, dust and molten metal. The CSP lens has Platinum permanent double sided anti-scratch and anti-fog optical class one polycarbonate lens with a wide adjustable flame retardant strap for extra comfort. The Pilot has a toric lens for improved field of view but will also fit comfortably over prescription spectacles.
Bollé Safety revolutionizes eye protection with an innovation that exceeds the requirements of all international standards, especially the EN166 K and N * option. The new exclusive double sided anti-fog and anti-scratch Platinum coating is now available on Atom, Backdraft, Baxter, Coverall, Cobra, Ultim8 and Tracker goggles, Tryon, Rush+, Silium+, Slam+, Cobra and Iris safety spectacles. It also guarantees greater safety, reliability and comfort. This permanent coating on both sides of the lens gives them a high resistance to scratching to the most aggressive chemicals and delays the onset of fogging. In all circumstances and at all times the Platinum lens innovation guarantees your eyes improved protection.
All Bolle products provide the wearer with protection, style, comfort and an exceptional field of view due to their lightweight design, advanced material technology and Bollé Safety's world renowned optical class 1 lens quality. And with all of the range of products from Bollé Safety they also offer you the customer excellent value for money.
FOR ALL THE LATEST INFORMATION, NEWS, IMAGES, VIDEOS AND DOCUMENTS FROM BOLLÉ SAFETY PLEASE CLICK HERE.