Battery Electric Train by Bombardier Wins German Innovation Award
Bombardier's battery electric train, the TALENT 3, has received the Berlin Brandenburg innovation award. The battery electric multiple unit, which received the award on 30 November, produces no emissions. As a result, it is a positive contribution to green mobility. In addition, it is versatile as it can be used to cover sections of track that are not electrified. This will allow operators to replace diesel trains with cleaner, battery-powered alternatives.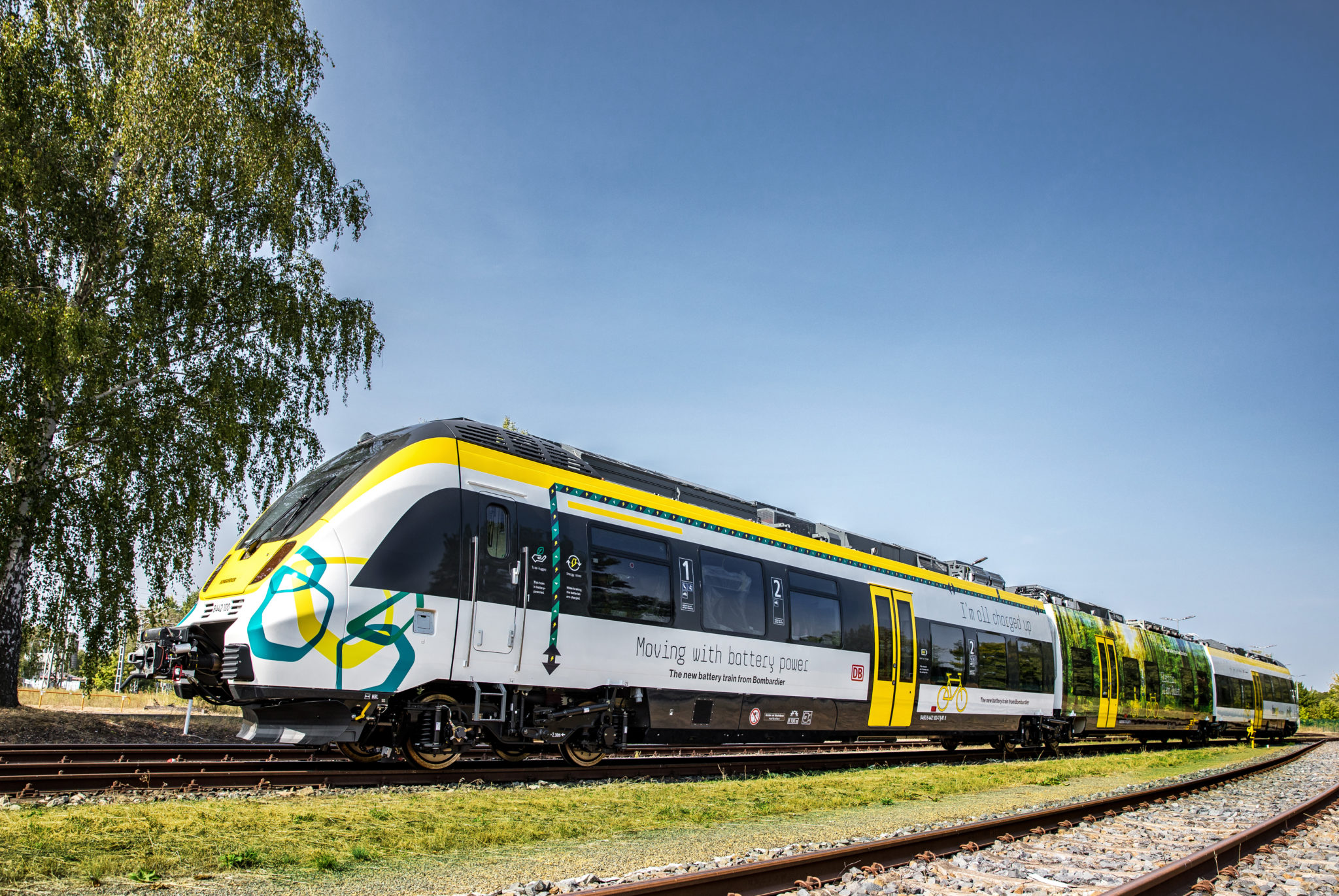 Berlin Brandenburg Award for Bombardier's Battery Electric Train
A jury of 17 picked Bombardier's TALENT 3 as the winning entry among ten finalists. The award comes with 10,000 euros of prize money. Bombardier says it will put t his money towards innovation and social responsibility. For example, some of the money will pay for a hackathon with disadvantaged young people and students. Bombardier will host this event in co-operation with the Technische Universität Berlin. The theme of the hackathon will be the "Train of the Future". The company will then donate the rest of the money to the Sonnenhof children's hospice in Berlin.
TALENT 3 Battery Technology
The batteries in the TALENT 3 are BOMBARDIER MITRAC lithium-ion models. They are extremely fast-charging and high-performance. This means that this battery electric train is already capable of running on more than 30 percent of Germany's non-electrified lines. Electrifying end points, which is more cost-effective than electrifying entire lines, would see this figure go up to 75 percent. That is to say, if the end points were electrified, battery electric trains could service 75 percent of diesel lines in Germany without changing trains.
The roof-mounted batteries are charged en route. This occurs at stations and along track sections with overhead lines. Braking energy also contributes to charging the batteries. Then, when the train leaves electrified tracks, the batteries kick in, supplying electricity to the train.
Replacing Diesel Trains
The Technische Universität Dresden conducted an independent study. It concluded that the battery electric train would be the most cost-effective and carbon-free alternative to diesel, when looking at the total cost of ownership over a 30-year service life.
Pierre-Yves Cohen, President, Products and Engineering at Bombardier, said:
"This award is a great testament to our team's accomplishments and our commitment to deliver innovative and high-performing products that solve some of the biggest environmental and mobility challenges today.

"It was our goal to develop a quiet and eco-friendly train for passengers, while also offering operators worldwide the best alternative to high-emission diesel trains on both cost and safety aspects. We are very proud that next year the TALENT 3 battery-powered train will be the first to enter passenger service in Europe in over 60 years."
Michael Fohrer, Head of Bombardier Transportation, Germany, said:
"Smart, innovative and forward-looking – this train masters all the challenges of modern mobility. It is a prime example of Bombardier's innovative strength in Germany. 40 percent of the domestic rail network is not electrified. Bombardier's battery-operated train is an economically and ecologically attractive option for these lines."
Many partners contributed to the development of Bombardier's battery electric train. They include transport operators and members of academia.
Furthermore, the German Federal Ministry of Transport and Digital Infrastructure contributed 4 million euros in funding to the project.