Amtrak is continuing its improvement works at New York Penn Station, making the station's busiest entrance more accessible.
Amtrak has started work on building a new lift and rebuilding the existing elevator at the station's 7th Avenue / 32nd Street entrance. This new entrance will meet the Americans with Disabilities Act (ADA) requirements and also make moving around the station easier for those passengers travelling with wheeled luggage, strollers and other heavy items.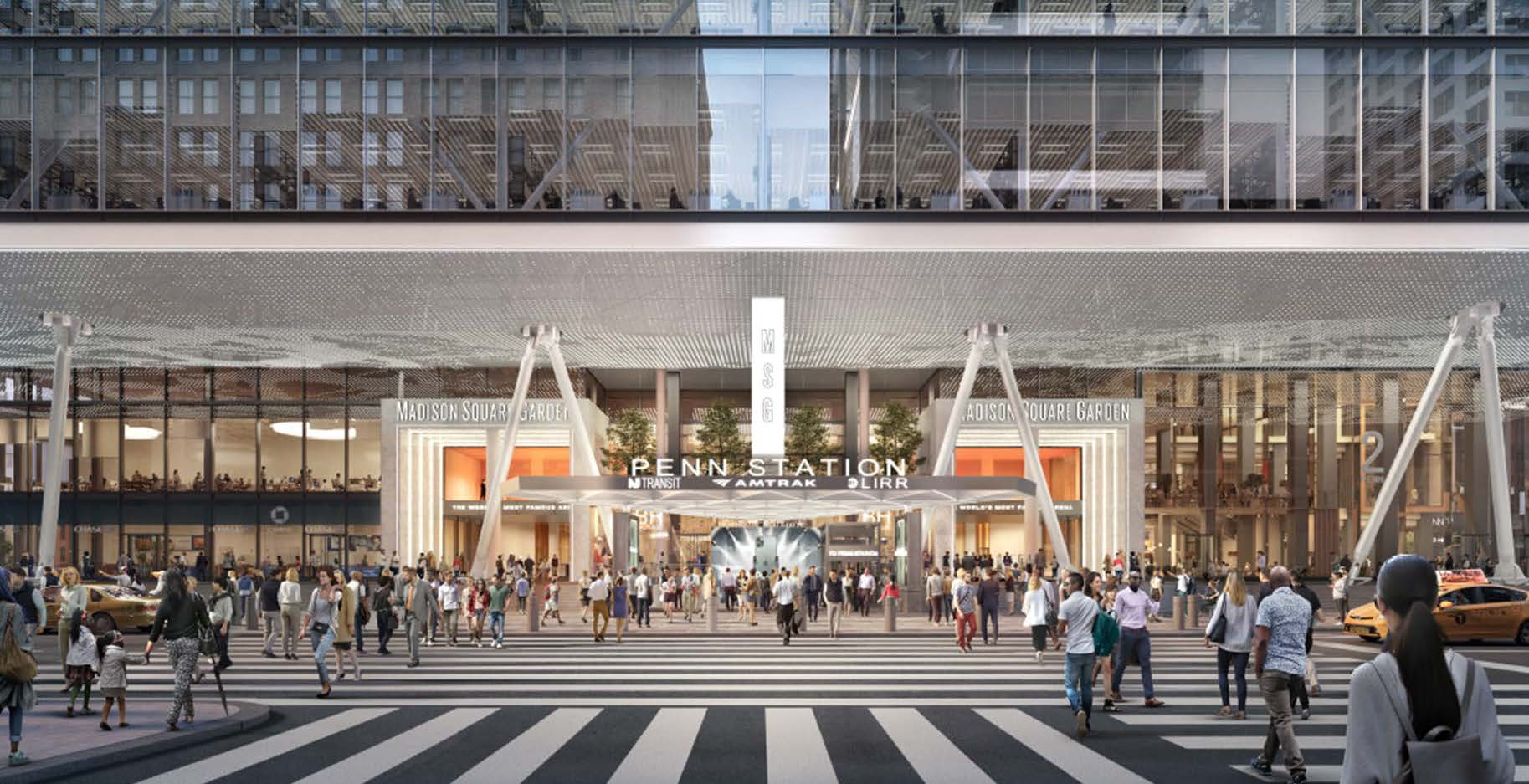 The station entrance will also be widened and the stairs and two existing escalators will be replaced with three 'transit-grade' escalators.
"New York Penn Station is the front door to New York City, and by making the entrance more modern and accessible, customers can feel confident knowing Amtrak is rolling out the welcome mat. The work on the 7th Avenue and 32nd Street Entrance reflects Amtrak's commitment to accessibility for all, the customer experience, and continuous improvement at the station."
The new entrance design is being funded by a public-private partnership with Vornado Realty Trust, which is constructing a new canopy above the entrance and integrating it with a renovated 7th Avenue Plaza and Penn 2 office building expansion above. The work is scheduled to take place over the coming year and a half.
During that time, passengers wanting to access Penn Station from the 7th Avenue side will need to use the escalators and lift at the NJ TRANSIT entrance on 31st Street and 7th Avenue.
Over the past five years, Amtrak has made capital investments in excess of 300 million USD (291 million EUR | 246 million GBP) in New York Penn Station as well as further investments in Moynihan Train Hall.
To date, Amtrak has completed 177 station projects to make them compliant with the Americans with Disabilities Act under its ADA Stations Program. During the last fiscal year, Amtrak spent 82 million USD (80 million EUR | 67 million GBP) in order to make 20 stations fully compliant with the act.
A further 120 station designs and 40 station construction projects are also part of the programme. Amtrak says it intends to take advantage of newly-announced federal funding to continue its work to make its stations more accessible.