The Federal Transit Administration (FTA) has announced it will provide 1.75 billion USD in funding through the Bipartisan Infrastructure Law to improve accessibility at rail and subway stations.
The funding will help agencies install ramps and elevators at rail stations to improve accessibility for wheelchair users and passengers with limited mobility.
This investment includes 343 million USD in a current notice of available funding through the new All Stations Accessibility Program (ASAP), which aims to promote equity.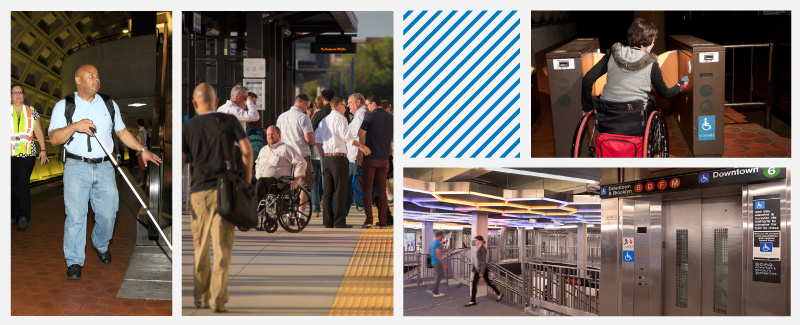 Funding from the ASAP will ensure that passengers can reliably use rail systems for work, school or leisure, so that all US citizens can be less dependent on private vehicles and are able to save money and reduce greenhouse gas emissions.
"While our country has made enormous progress in the three decades since passing the Americans with Disabilities Act, too many people with disabilities still don't have access to reliable public transportation. Using funds from President Biden's Bipartisan Infrastructure Law, we are modernising some of our oldest public rail stations and ensuring that more Americans count on our transit systems to get where they need to go."
Inaccessibility is a significant issue at US rail stations built before 1990, of which over 900 are currently not fully accessible.
These inaccessible rail stations are concentrated in dense urban areas, meaning that millions of passengers are impacted by a lack of suitable infrastructure.
"Equity depends on accessibility. FTA is committed to ensuring transit systems nationwide are available to people with disabilities and that they are able to use transit systems with the same ease and reliability as any other user."
This programme builds on several other critical investments that the US Department of Transportation is making to improve transportation accessibility. This includes nearly 1 billion USD in Airport Terminal Grants that will help make gates, security, bathrooms and airport drop-offs and pick-ups more accessible.