South Western Railway (SWR) has begun a three-month trial of a new app designed to improve station accessibility.
SWR is the first train operator to use the myEyes app, which can guide passengers from a station entrance to a platform's assisted boarding point via audio directions.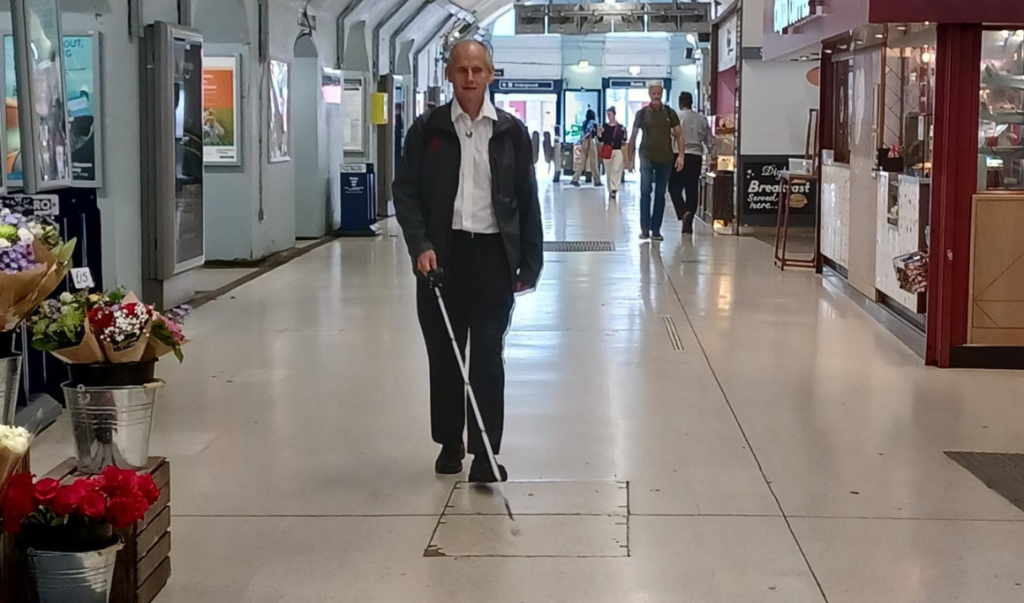 The app is currently only available via Apple's App Store, however an Android version is expected shortly. It was brought to the attention of SWR's accessibility team by Battersea MP Marsha de Cordova, who is herself visually impaired.
"I appreciated how quickly SWR acted on my request and that they recognised the value in ensuring that their train stations are fully accessible and inclusive for all users.
"I know this app could transform travelling for blind and partially sighted people, as ultimately, travelling and navigating around the city is probably one of the biggest challenges we face."
The myEyes app uses near field communication (NFC). This is a short-range wireless connectivity technology that enables communication between devices when they're touched together or brought within a short distance of each other, and is what's commonly used to make contactless payment using our mobiles.
When the app is in use, Bluetooth beacons installed across a station are able to 'track' the device as the user moves around. This enables the app to provide the correct directions to specific locations such as the ticket office, lifts or a specific platform.
"Unfortunately, it is the case that many people still feel that the railway is too difficult to negotiate with a disability – whether visible or invisible.
"At SWR, we're absolutely determined to change this and make rail travel more accessible for all.
"The roll-out of this new, cutting-edge technology trial marks a step change in the assistance available to those with sight loss and is one example of how we're working to make our network easier for everyone to use."
The trial is currently underway at Vauxhall and Putney stations, where the technology was installed by Self Energy Ltd.
If successful, the trial could potentially lead to SWR rolling out the technology across its network.