Alstom has been awarded the contract to design, deliver and maintain the latest-generation ETCS level 2 signalling system (Baseline 3) for 120 SNCB HLE18 locomotives currently in commercial service across Belgium, Luxembourg, France and Germany.
The system will be supplemented by national functionalities to allow the trains to circulate in Belgium (TBL1+) and France (KVB).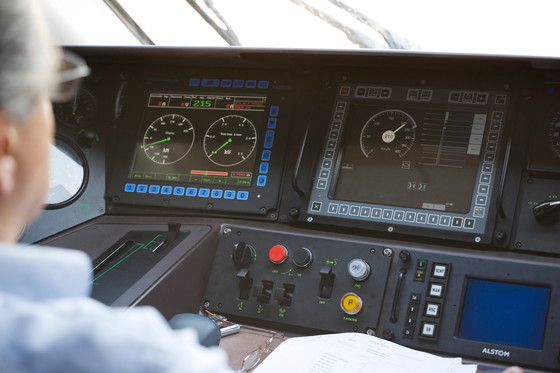 Alstom already equips a large part of the SNCB fleet with ETCS solutions in Belgium, and is contributing to the modernisation of the Infrabel rail infrastructure.
Level 2 (Baseline 3) is the most advanced version of ETCS. Features include optimised braking curves and enhanced odometric performance by enabling drivers to select the appropriate speed in strict compliance with SIL4, the highest level of safety under EN 50129.
Alstom has already successfully implemented this system in Norway and on Ceske Drahy electric locomotives in the Czech Republic, and it's now being deployed on Deutsche Bahn's high-speed trains and and on S-Bahn suburban trains.
For this contract, signalling systems engineering and delivery of the on-board equipment will be undertaken by Alstom's facility in Charleroi, Belgium.
The site will also provide 10 years of maintenance, including spare parts and repairs.
"Alstom's pleased to continue its collaboration with SNCB, and to support them in making the digitalisation of its rolling stock a reality.
"Our signalling expertise is recognised worldwide, and we're proud to put it at the service of mobility and operators in Belgium."
The project launched this month and will run for three years.