Banedanmark has completed installation of digital CBTC signalling technology on the last three sections of the S-Bahn in Copenhagen.
The entire S-Bahn network now runs with the new digital technology, increasing the reliability of Banedanmark's passenger trains.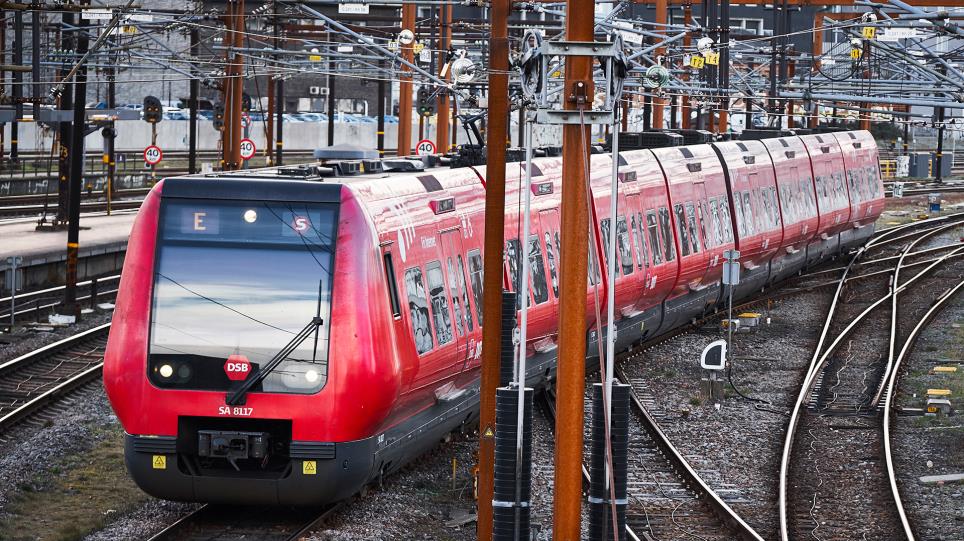 The new signalling system replaces the old signalling systems on the S-Bahn, which required drivers to monitor physical signals along the track and occasionally rely on telephone contact with command posts.
In contrast, the new system is remotely-controlled and provides the driver with digital signals on their cab's computer screen. Meanwhile, train operation can be precisely monitored from Banedanmark's traffic tower.
"With the new signalling system, passengers on the S-Bahn can look forward to more stable train operation. It is a comprehensive upgrade that will benefit passengers in the form of fewer signal errors and better flow of traffic . Thus, the S-Bahn will in the future be an even more attractive form of transport, and it is an important step in the efforts for a green transition and less congestion."
The updated system now enables traffic controllers to efficiently handle traffic and react more quickly to incidents that may cause delays.
In addition, it allows Banedanmark to provide passengers with improved traffic information at stations.
"We need even more people to board our S-train. This will only happen if we keep working for both better and more trains. The new signal system on the S-Bahn network is the prerequisite for this to become a reality. They must ensure greater punctuality - and reduce the errors that have caused frustration for passengers over several years. That is why I am delighted that we are on target with one of the biggest updates to our track - and I would like to thank all the employees who have been part of the extensive project."
The final three S-Bahn routes to be equipped with the digital signalling technology were Frederikssund, Høje Taastrup and Køge.