Alstom Relies on ZÖLLNER Makrofon for the World's First 100% Emission-Free Train
When developing our signal horns, we place particular emphasis on complying with environmentally specific requirements such as REACH, ROHS and EN 45545. We are therefore proud that Alstom Transport Germany is using ZÖLLNER Makrofones in the world's first fuel cell-powered, completely emission-free Coradia iLint regional train. The ZÖLLNER Makrofon ZM75/660 chosen by Alstom is a robust and durable solution for warning of approaching trains.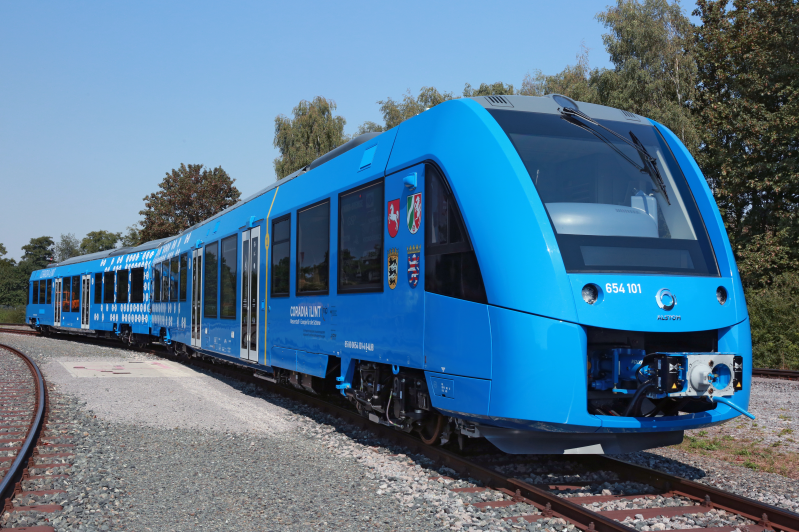 For over 75 years, ZÖLLNER has been building compressed air-driven signal horns for rail vehicles. Thanks to these many years of experience, we have acquired superior knowledge that makes us a reliable partner for vehicle manufacturers.
Today our product portfolio for rail vehicles includes a large selection of signal horns with different frequencies. We place particular emphasis on compliance with increasing requirements for materials (REACH, ROHS EN45545 etc.), documentation and safety.
Quality Service from ZÖLLNER
Product development, product management, safety and quality management, production, project management, sales and after sales – everything is under one roof ensuring quick and seamless processes. The ZÖLLNER headquarters in Kiel house modern offices, a climate chamber and TÜV-certified production workshops where products are developed and built in accordance with CENELEC-standards. International subsidiaries and representatives around the world ensure that there is always an expert close by to help consult our customers!