Alstom Opens New Centre for Rolling Stock Modernisation in UK
Alstom today opens the biggest and most sophisticated centre for train modernisation ever in the UK. In a major boost to the rail industry in the northwest of the country, this facility was officially opened by Lord Prior of Brampton – Parliamentary Under Secretary of State at the Department for Business, Energy and Industrial Strategy, and some of Alstom's newest apprentices and graduates.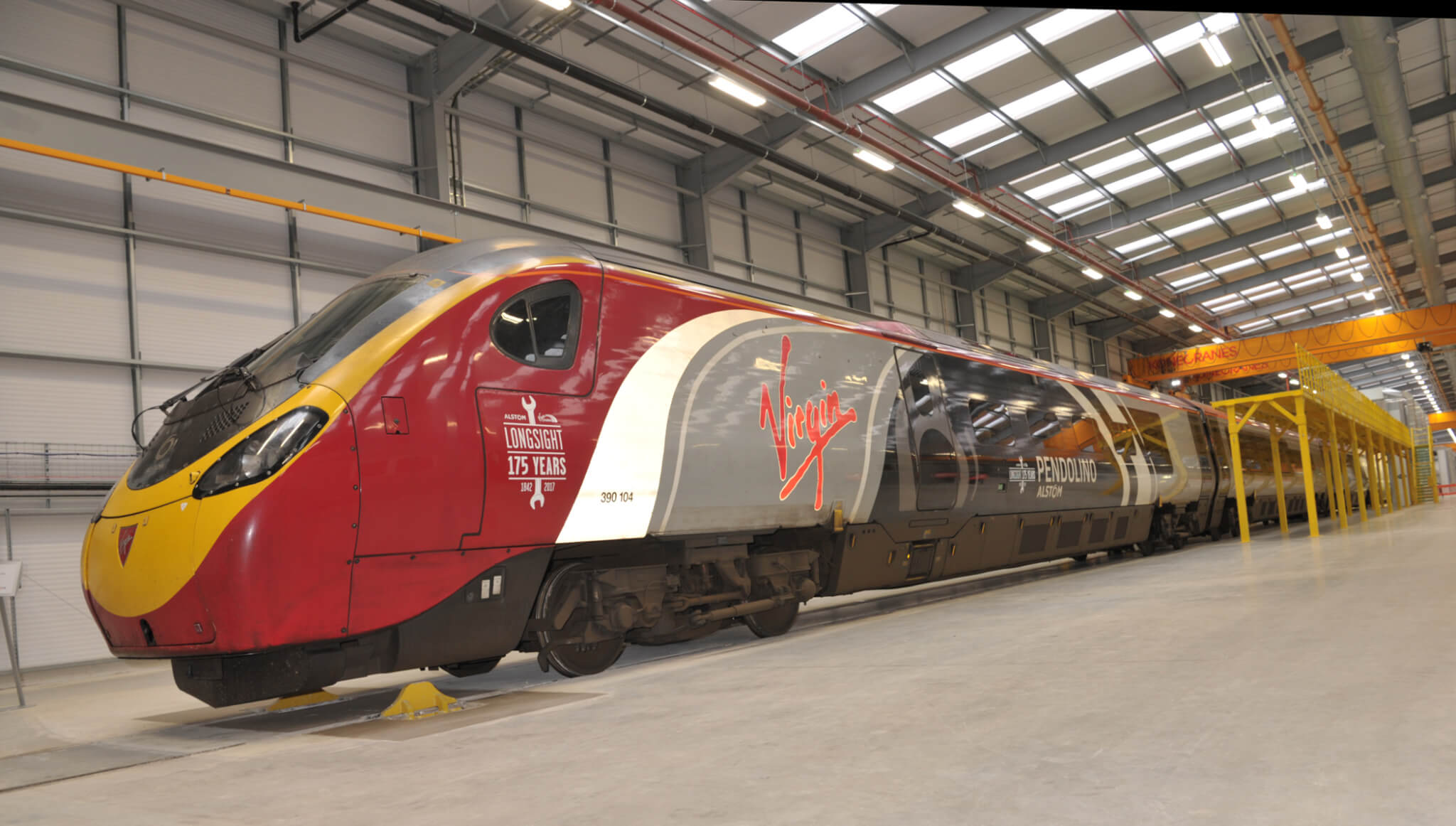 Pendolino Modernisation
With over 13,000 square metres of space, Widnes – near Liverpool – will be the largest rolling stock modernisation facility in the UK. Its vast size, and close embrace of 'Industry 4.0' principles, makes it ideal for work on intercity trains. Alstom will soon start to work on the €28 million contract to re-paint the 56-strong fleet of Class 390 'tilting' Pendolino trains, which are used by Virgin on the West Coast Main Line. The first Pendolino train is already in the modernisation halls. Industry 4.0 features of the contract will include innovative virtual reality painting simulators that the team will be trained on and will use to validate the work.
Alstom Employs Local Workforce and Apprentices
Alstom is committed to recruiting from the local area, and the majority of the team being assembled for the painting contract have come from the Liverpool city region and other local areas such as Warrington. The repainting team is 80-strong and includes five new apprentices who will work on the project, demonstrating Alstom's commitment to developing skills locally. Having successfully completed their level 2 apprenticeships in Riverside College, Alstom is proud to welcome them to Widnes to complete their level 3 qualification while delivering this important project.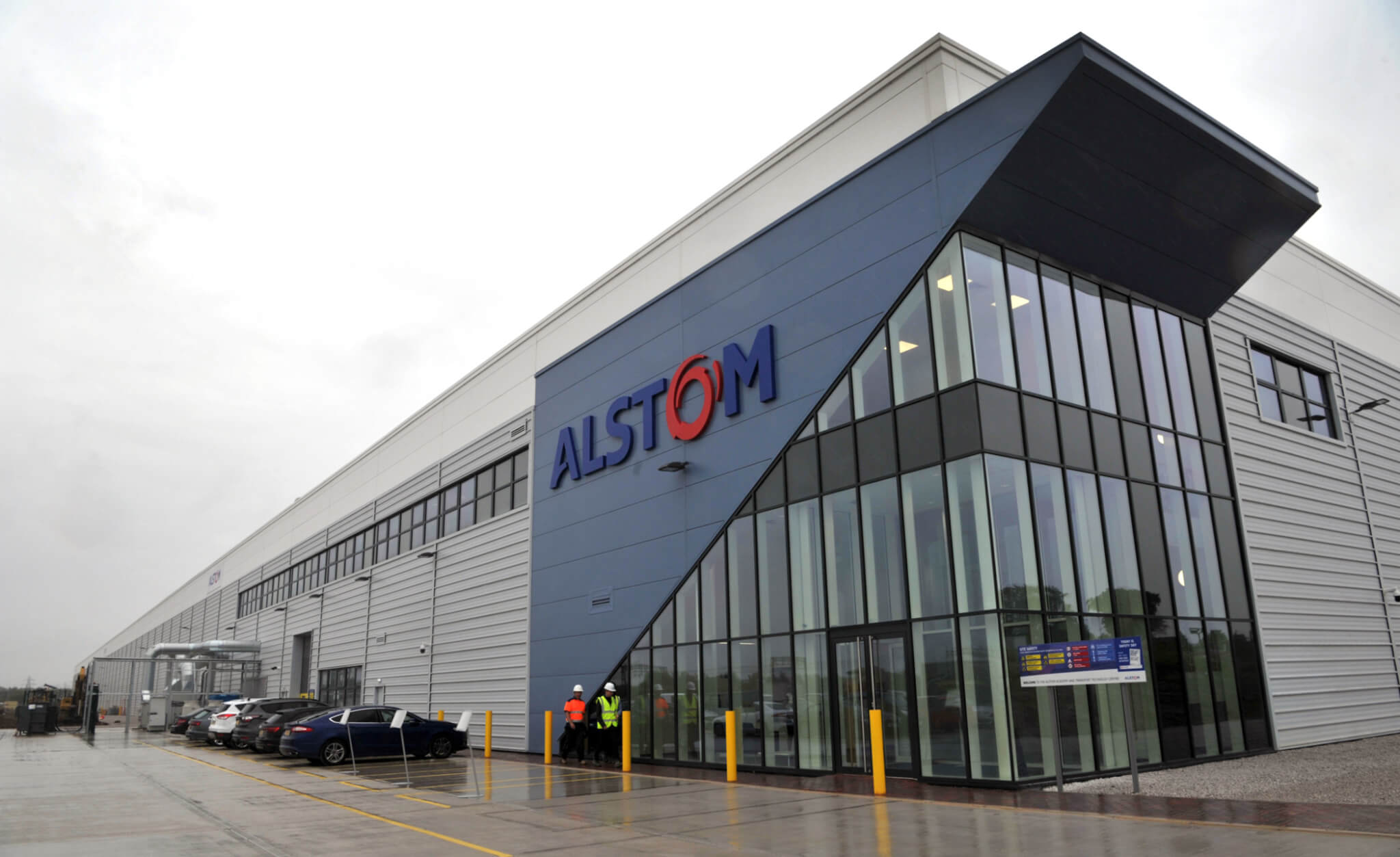 "This new centre for manufacturing will grow local skills, create hundreds of jobs both in Widnes and across the entire UK rail supply chain. This long-term investment marks Alstom's commitment to the future of the sector in the UK.

"Through our ambitious Industrial Strategy, we are committed to supporting businesses and their supply chains across the country so that they can make the most of the opportunities ahead," said Business Minister, Lord Prior.
"I'm proud to be here in Widnes today opening the UK's newest rail facility. Alstom is committed to the UK and this area. We have a team of 80 people in place to deliver our first contract, repainting the beautiful Pendolino trains and that includes five new apprentices, showing our commitment to skills. We want this to be just the start of our story in Widnes. We have already committed that if we win contracts like Transport for London's Deep Tube Programme, we will build the new trains here, and we look forward to the Alstom Training Academy opening in September," said Gian-Luca Erbacci, Senior Vice-President of Alstom in Europe.
Original article © Alstom
FOR ALL THE LATEST INFORMATION, NEWS, IMAGES, VIDEOS AND ARTICLES ON ALL ASPECTS OF ROLLING STOCK, PLEASE CLICK HERE.