Africa's Largest Train Manufacturing Plant Opens in Dunnottar
The largest and most cutting-edge train manufacturing facility in Africa was opened today by the Alstom-led Gibela joint venture in Dunnottar, South Africa. The official opening was performed by South Africa's president Cyril Ramaphosa.
Read: New Train Manufacturing Plant in South Africa Nears Completion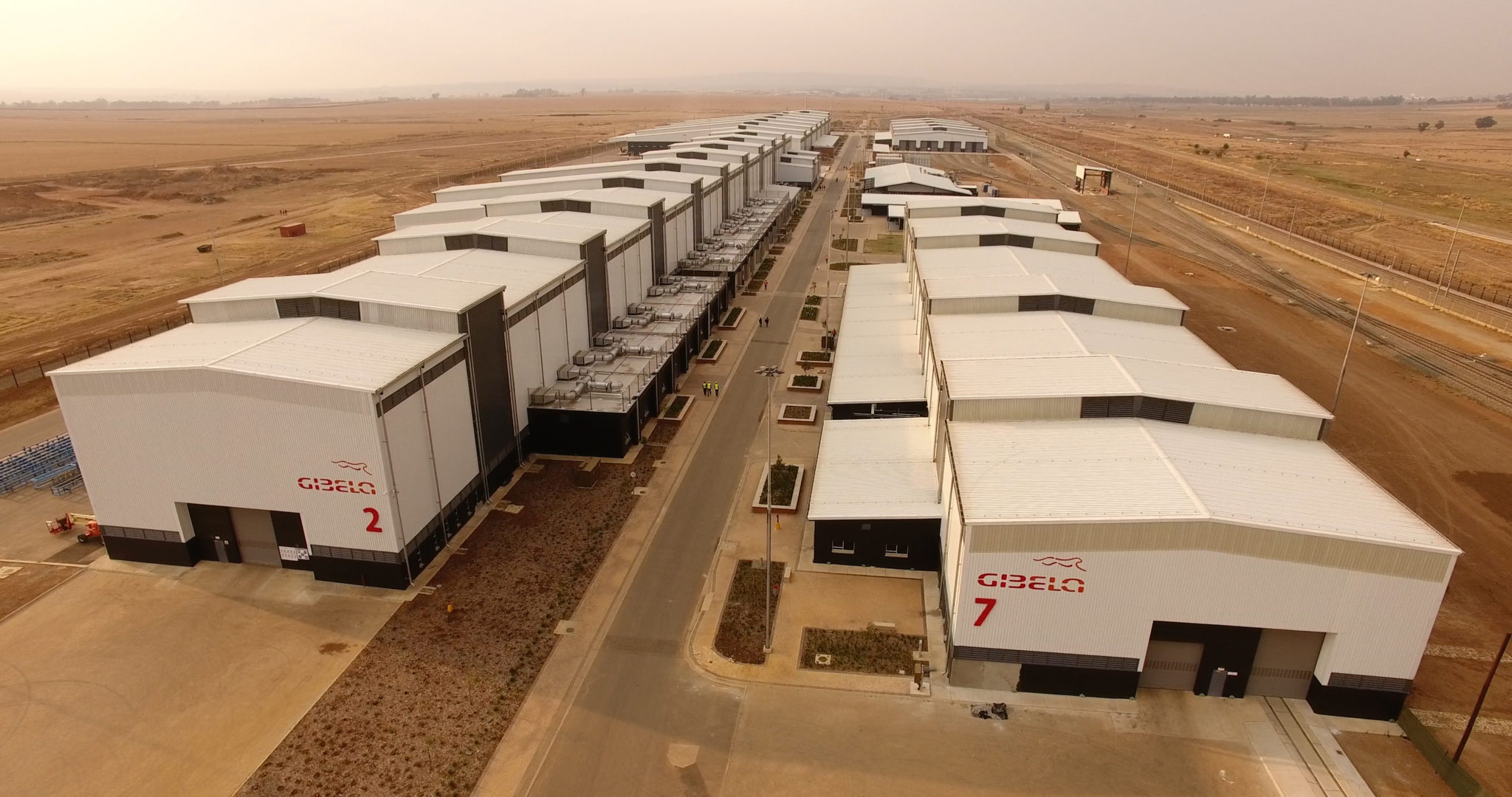 More than 300 people attended. The South African Minister of Transport, Dr Blade Nzimande, the Premier of Gauteng Province, David Makhura, the CEO of PRASA, Sibusiso Sithole, the CEO of Gibela, Thierry Darthout, Alstom Senior Vice President for Middle East and Africa, Didier Pfleger, and Alstom Managing Director Southern Africa, Xavier Boisgontier all attended the high-profile event. Gibela's partners Ubumbano Rail and New Africa Rail were also present for the occasion.
580 six-car X'Trapolis Mega commuter trains will be built for PRASA at the Dunnottar train manufacturing facility over the next ten years. PRASA is the Passenger Rail Agency of South Africa, the wholly state-owned company responsible for passenger rail services in the country.
Dunnottar Train Manufacturing Facility
The 53,000 square metre facility took 22 months to build. The manufacturing workshops have a modular format. During peak production times the plant will be able to produce 62 trains per year. It is expected that the first wholly South African-produced train will leave the Dunnottar site by the end of the year.
The facility has a customised training centre allowing employees to continuously transfer new rail-related skills. There is also a 1.2km test track so that dynamic testing can take place. The facility will employ more than 700 local Gibela employees by the end of 2020.
Didier Pfleger, Alstom Senior Vice President for Middle East and Africa, said:
"It's an honour to have Mr Ramaphosa officially open our plant. We are all immensely proud of what we've achieved and are committed to delivering trains to the Passenger Rail Agency of South Africa. These are trains that will, first and foremost, improve the lives of South Africans. This factory is a major boost to the rail industry in the country, as South Africa will now be able to produce state-of-the-art trains locally and will become the Alstom centre of excellence for railway in Africa. This will have a positive impact not only for South African commuters, but also for the country's economy as a whole."
PRASA Contract
Gibela secured the contract from PRASA to build 600 X'Trapolis Mega commuter trains in 2013. The contract also included a 19-year contract for maintenance services, technical support and spare parts. 20 of these trains have already been delivered. They were manufactured in Alstom's factory in Brazil.
Read: South African X'Trapolis Mega Trains Enter Service