It is still considered a challenge to provide plastics with a high-performance powder coating.
Thanks to a special pigmentation, the new UR 1967 conductive primer from FreiLacke makes their surfaces conductive, which means that they can be coated with the same material as metals. As a result, UR 1967 perfectly complements the company's family of system coatings.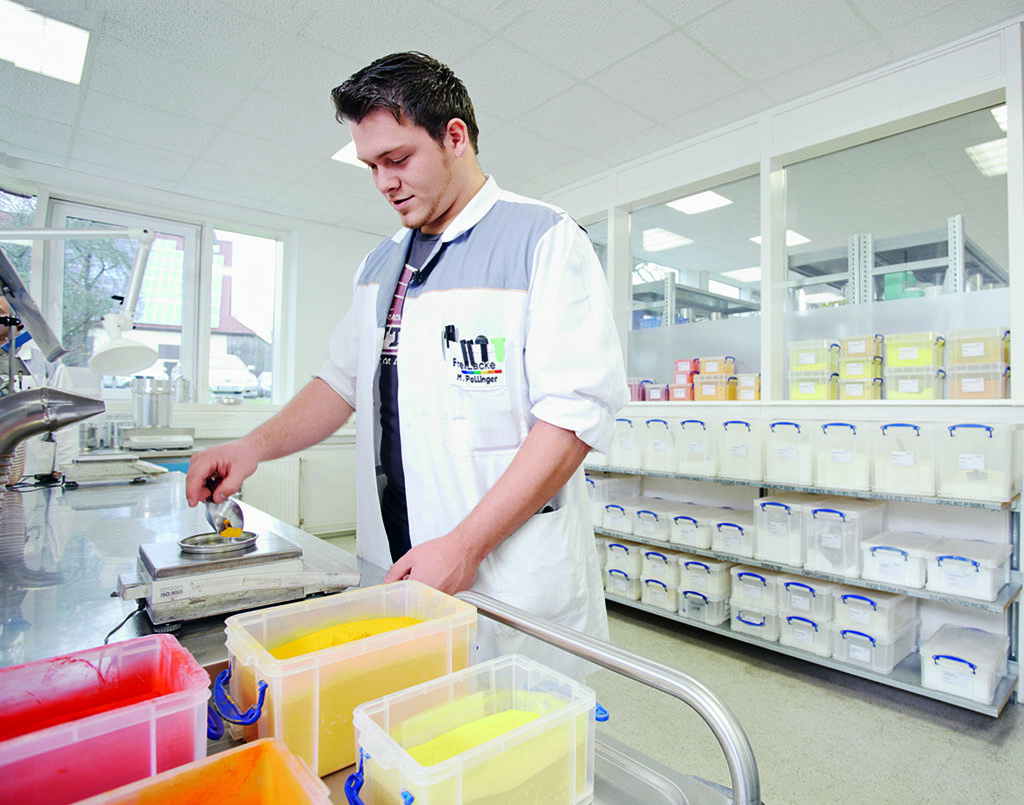 Plastics are lightweights with very good static properties. That makes them a great choice for the production of components in many industries, such as the automotive sector, in mechanical engineering as well as the furniture and sanitary sectors. Their downside: They are only somewhat suited for powder coatings since they often cannot withstand the high baking temperatures.
But what do you do if a customer wants the plastic components of their machines to look like the metal attachments and provide them with the same surface structure? How can you create a harmonious overall look?
The horizontal system coatings from FreiLacke provide the solution: These are different coating systems that are so well tailored to various substrates that the coated components are perfectly matched in terms of their colour, gloss and structure, and they can be installed next to one another without diminishing their look.
Special Pigmentation
Plastics generally don't have good conductive characteristics, which means that a direct coating using an electrostatic process is not possible. This is where the new FreiLacke EFDEDUR UR1967 conductive primer comes into play: Thanks to its special pigmentation, it makes the surface of the plastics conductive and thereby optimally prepares it for the electrostatic application of a top coat.
"First, the primer is applied to the non-conductive substrate using the conventional pneumatic process. Thanks to its stable binding agent base, UR1967 survives the baking process well and does not become brittle."
This ensures a permanently good adhesion to the substrate.
Effectively Avoiding Overspray
The result: Using the UR1967M conductive primer, even plastic attachments can be prepared in a way to ensure that they can be coated with the same powder as the rest of the object that is to be coated. Ideally, the primed plastic parts can be installed before the object receives its top coat. This offers the big advantage of not having to apply the top coat to each individual component. Another advantage: There is less overspray than if each individual component had to be coated.
"All of these measures result in a more uniform, reproducible surfaces and attachments that have identical colours, structures and gloss levels. And this results in a much better finish."
In order to successfully use the primer, the coating systems and the plastic have to be well coordinated. The plastic as well as the conductive primer have to withstand the thermal loads in the powder furnace. In addition, the primer layer has to be applied evenly all over. This prevents disruptions to the electrostatic field and therefore prevents coating faults in the top coat.
This article was originally published by FreiLacke.