The 2nd Annual Future Rail India Summit 2017
With the announcement of the National Rail Plan, a lot of reforms are being undertaken by the Indian Railways to improve the stability of the railway sector and retain the image of being one of the premier organizations in the country.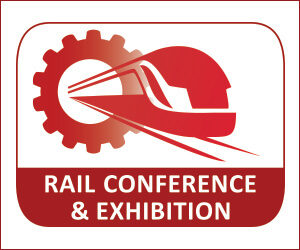 The focus of the ambitious plan will be on upgrading the tracks, signalling, implementing safety parameters, station modernization and electrification systems on the railway tracks to improve punctuality, speed and safety of the trains. Also with a different mode of approach, the ministry is trying to reduce its dependency on the budget and fare revenue, by introducing innovative funding methods and emphasizing on Non-Fare Revenue along with the development of new projects on Public Private Partnerships (PPP) model.
Working on the Railway Ministry's National Rail Plan, Nispana is organizing the 2nd Annual Future Rail India Summit on the 7th and 8th of December, 2017 in New Delhi, which will bring together the key stake holders from the Indian Railways who are focusing on business and technical fronts. Along with this, the conference also will feature international experts to present best practices which has helped them develop their railway sectors in their countries, and technology providers to feature the latest and efficient technologies which will help Indian Railways make the next big leap.
The 2nd Annual Future Rail India Summit will provide the solution providers, policy makers and decision makers an opportunity to come together to discuss, collaborate and determine the best solution for the current challenges faced and pave paths for future project engagements.
FOR ALL THE LATEST INFORMATION, NEWS, IMAGES, VIDEOS AND ARTICLES ON ALL RAIL EVENTS, PLEASE CLICK HERE.