FirstClass Safety & Control Ltd can offer a comprehensive 24/7 maintenance cover for your safety and control systems, which can be tailored to meet your everyday needs.
In the Rail Industry we offer various telephone response periods. Plus, 4, 6, 8, 12 or 24-hour emergency call out mobilisation response times, as required by operational needs for both Hardware and Software Systems. Cover is provided by our qualified, experienced Control System Engineers. All engineers have specific knowledge of the systems involved. Plus knowledge of depot operating procedures for Depot Protection and Depot Control/Locally Operated Points Systems.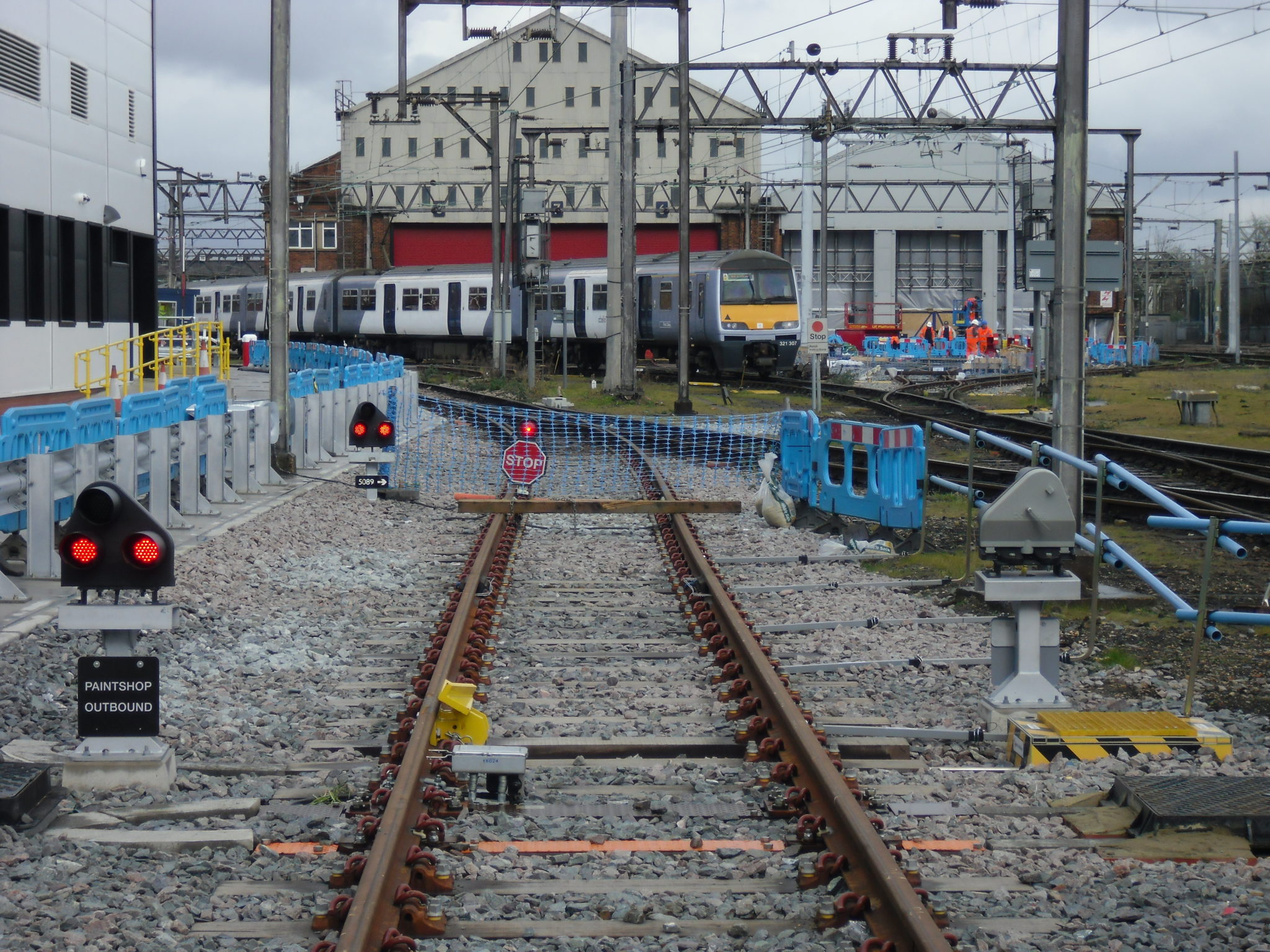 Rail Industry Examples
Notable examples within the rail industry include 24/7 maintenance currently in place for Bombardier at their Ilford depot on their Depot Protection System. This covers both the 2 Road Paintshop Facility and the 6 Road Maintenance Shed.
We have also assisted 1stinRail with Locally Operated Points Systems (LOPS) Hardware modifications at Siemens Traincare facility in York Depot. This was during extensive redevelopment of the depot approach roads. As a result of the excellent service we provided during the project, Siemens awarded us the support contract at 3 of their sites. Including the KingsHeath Northampton, York and Manchester Ardwick Train Care facilities on their Allen Bradley PLC based LOPS.
Following the successful installation and commissioning of the state of the art RFID based Depot Protection System for Hitachi Rail Europe / LNER Craigentinny depot in Edinburgh. We now provide support services with VPN Access for FirstClass to dial into the Depot Protection System for emergency support on their 4 Road Maintenance Shed, Repair Shed and 4 Road Cleaning Shed.
Other Industries
In addition to support services in the Rail industry, FCSC provide support to the Petrochemical (Oil and Gas) Industry. This is now entering its 18th consecutive successful year, to Rockrose Energy (formerly Marathon Oil). Covering the Emergency Shutdown Systems installed originally back in 1983 on the Brae Alpha Platform. Support services to Rockrose include:
Maintenance & Support Contract for the ICS Triplex ESD Control and Safety Systems
Developing planned maintenance routines for control and safety systems
24/7 Technical support
Emergency call outs
Fault History Monitoring
Spares Management
Control and Safety System Supply
Obsolescence management including studies of existing control and safety system equipment.